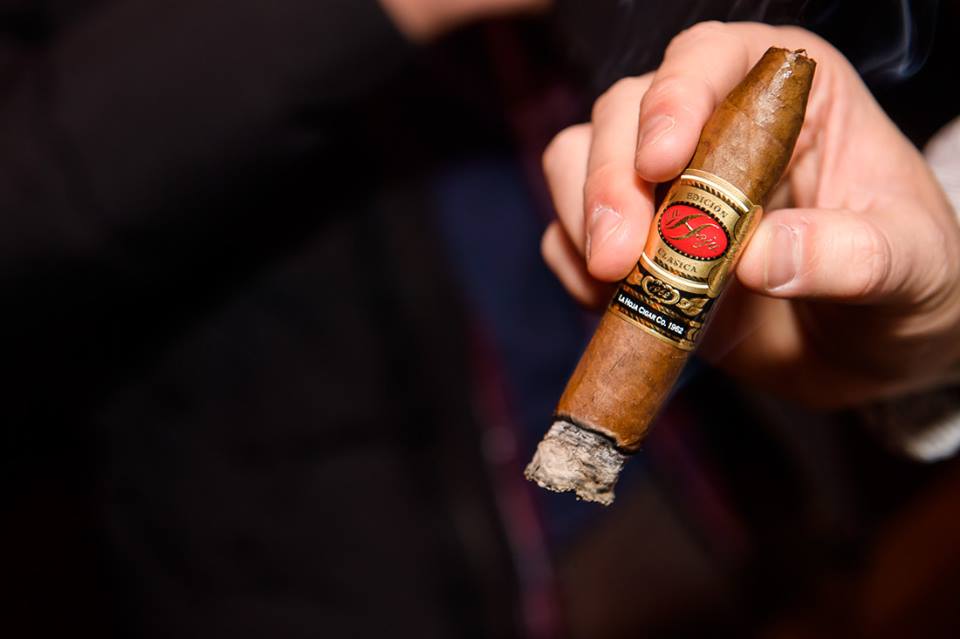 The latest event thrown by Fine Tobacco NYC utilized the secret sauce that Matthias Clock and team have perfected: a great pairing of a top rated cigar with whisky and fantastic music that surrounds the listener but does not stop conversation. On January 15th the pairing was La Hoja Cigar Co. 1962 and The Balvenie Single Malt Whisky (12 Year Doublewood and 14 year Caribbean Cask) along with jazz standards from the 1920's-1940's sung by Christi Gehrisch.
When Matthias Clock's group throws an event, different personalities emerge.  From celebration to sioree, all are enjoyable and I look for what I call the bottom line of the personality of the evening.  In the case of the cigar maker La Hoja, it's the satisfaction of smoking a great product that is truly boutique in that the company is not being dead set on the traditional national market that brands are typically after.  This from my perspective seems difficult.  Unlike a FinetobaccoNYC event, the cigar industry does not have a secret sauce to success.  That's why there are typically three types of makers/blenders.
The Legacy This is where family lineage goes back to Cuba, and the passion is in the blood and instilled in the family. They make because they must.  Examples (not a complete list): Fuente, Nodal, Carrillo, Perdomo, Plascencia, Pepin Garcia, Eiroa, and Fernandez.  These folks have farm to seed processes that are the foundation of their ability to meet the market.  The best of these offer their workers a family and loyal atmosphere.
The Entrepreneur:An entrepreneur in the cigar business is someone who looks at the boutique business segment and sees paths to success in many forms. Typically they are also big personality who loves a crowd and a schmooze. A cigar entrepreneur creates brand strength and dominance through the balance of business knowledge and art.  They find partners and don't typically have a farm to seed operation but there are big exceptions.  Examples:  Jonathan Drew, Robert Caldwell, Sam Leccia, Fred Rewey (in the past), Matt Booth, Pete Hassell Johnson, Skip Martin, Espinosa,and Alan Rubin.
The Passion Player: This is the life-long lover of cigars who has found his or her way into the position to launch a line of cigars at a smaller scale and work hard to get the word out and to have retailers carry the cigars. The big question for these player is who to team with, who to manufacture with, and how far to spread the word.  Examples: Juan Cancel and Bill Ives of Cubariqueno (Protocol),  Dion Giolito (Illusione), Felix Assouline, Tim Wong, Mel Shah, Nate McIntyre, and Robert Holt (Southern Draw).
La Hoja's approach to remaining small, nimble, and excellent combines all three personalities.  Hoja has the lineage and history, they use partnered farming operations in Dominican Republic, and they keenly know what it means to be profitable.  Additionally, Willie and Carlos Gomez, his partner, are big personalities and they can work a room. Lastly, they are not interested in extending their business outside of the Tri-State and have actually centered mostly on central and northern New Jersey.  This approach takes discipline. Unlike a mouse in the maze, Willie and Carlos hold true to the idea that their defined region is good enough.  He says proudly that a great year is selling 300 – 400 thousand cigars.  They are not looking to participate in every national show or consumer event outside of their sweet spot.  No CI Cigar Fest, no Big Smokes, but this approach allows them to clearly identify where they want to shine.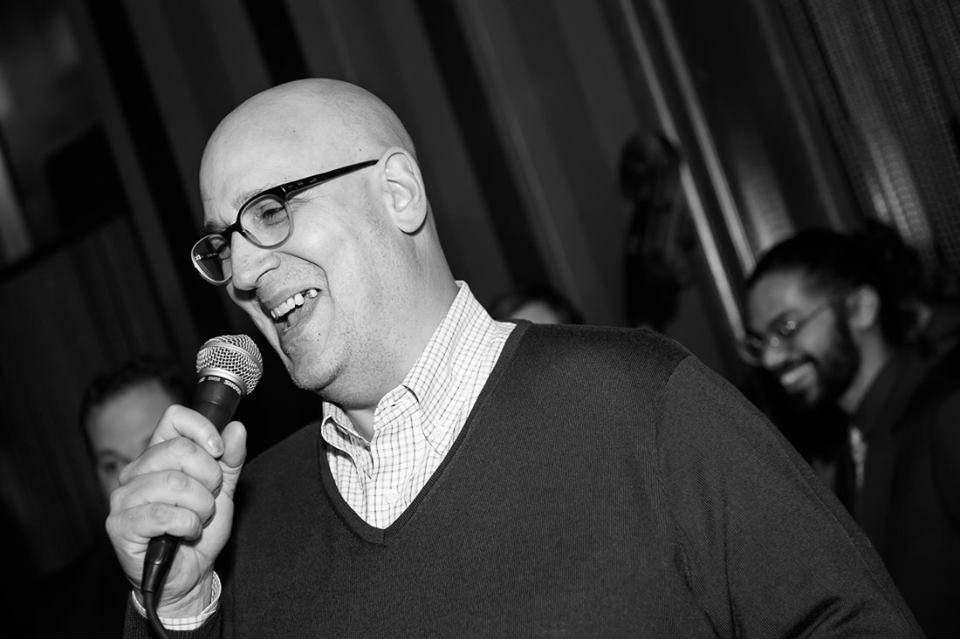 La Hoja is pronounced La "Oh"ja.  Willie Flores, the owner, in our multiple conversations helped me understand that in the Spanish language the "H" is always silent. This was a big help because understanding how language is pronounced is not my strong suit. 1962 is significant in the full company name because 1962 was the year that the embargo for trade with Cuba was extended to cigars.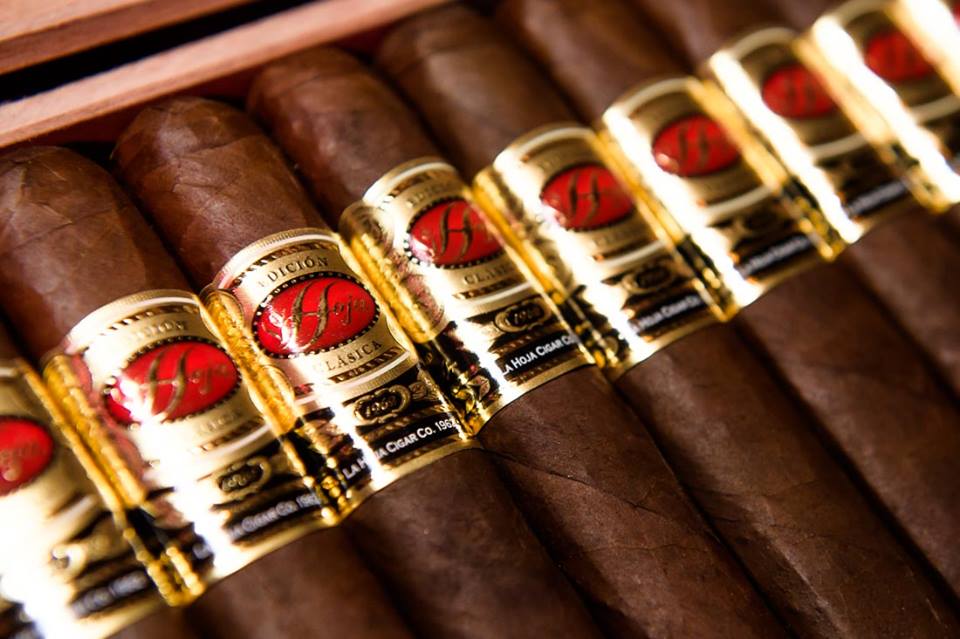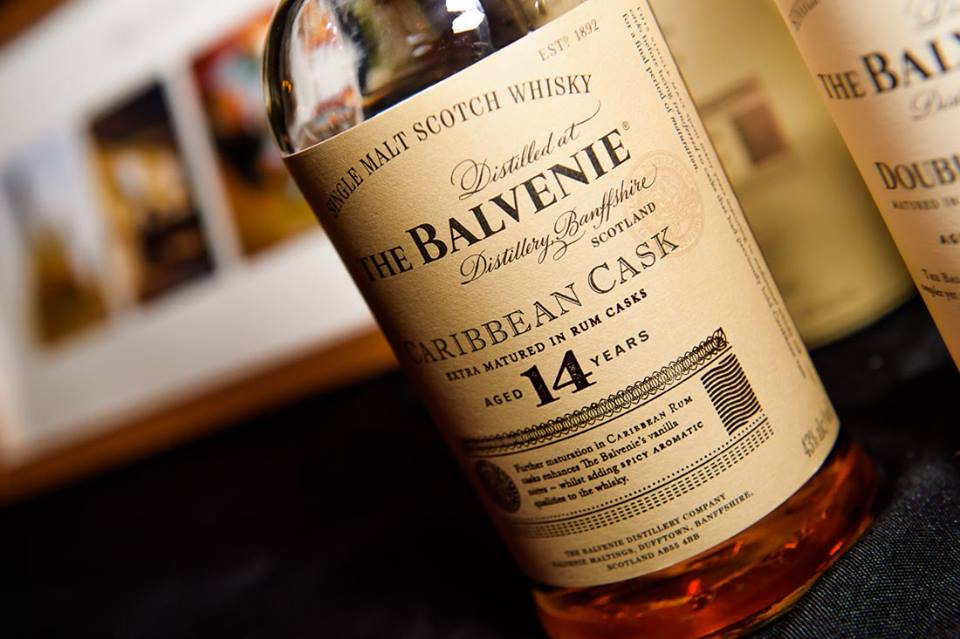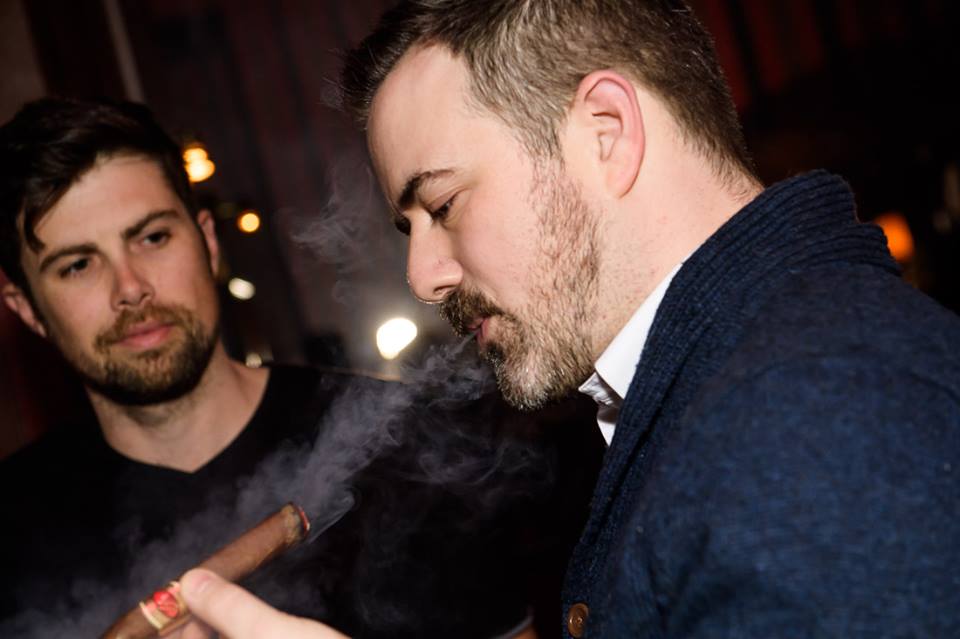 As described, like many of the great blenders there is a heritage for Willie Florez to his father, Carlos Flores who was a grower, blender, and manufacturer in Cuba before the embargo.  When the climate for export of tobacco became constrained and unappealing, many of these tobacco legends made arrangements to leave the island in 1965 and settle in Miami.  Carlos and his family, including Willie and Carlos (Willie's brother) and their Mom spent time there and then moved to New Jersey.
In the late 80's Willie and his brother Carlos partnered on two successful endeavors: a retail store named Hoboken Smoke Shop, and a cigar line called Flor de Florez which did well in the cigar boom of the early 1990s.  While Carlos left the industry, Willie has stuck with his passion the whole way.  The La Hoja Cigar Company 1962 is currently based out of Fort Lee, NJ.  Willie and partner Carlos Gomez runs the brand's cigar store in Fort Lee called The Cigar Room where they have a branded La Hoja humidor.  I look forward to continuing to follow La Hoja's quest for success in the niche they have chosen.  Their product is excellent and the variety is there to suit all palates.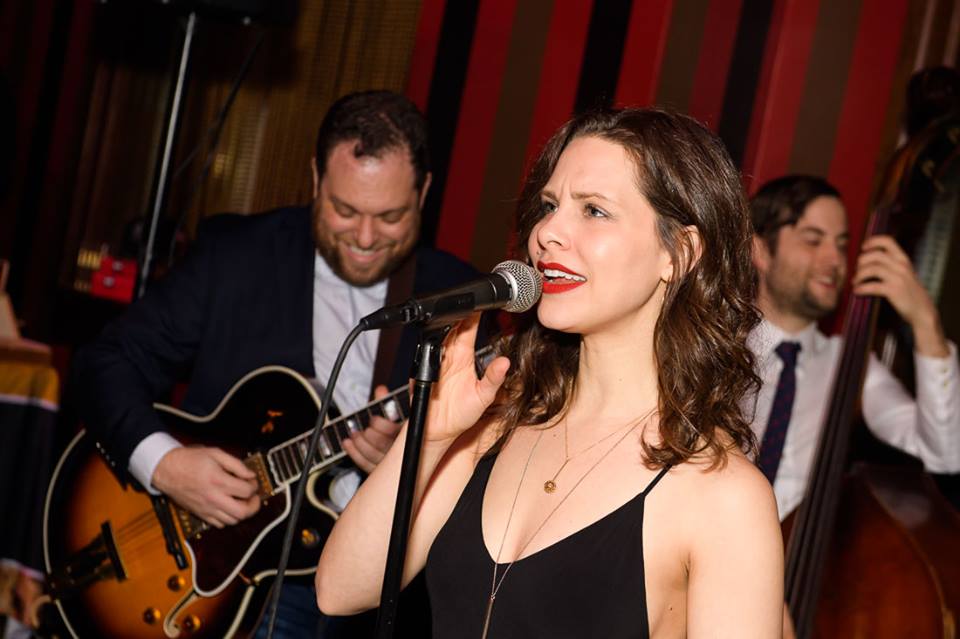 This also holds true for Christi Gehrisch of the evening.  Her voice is elegant and worth a listen. Her music as she certainly has a loyal local following, and plays with popular local acts. She centralizes her efforts in NYC and specifically for some of the largest charities.  Also you can see her knowledge of the industry in action at Luca's Jazz Corner on the Upper East Side where she curates the excellent evenings of jazz and standards.
The cigars paired very nicely with The Balvenie Whisky which is a Speyside whisky.  It's such good stuff that, if I wasn't trying to be as civilized as my fellow attendees, I might have swiped the Caribbean Cask bottle (mmm whisky) and hid in a corner sipping and smoking until 2am when they kicked me out.  The 12 year Doublewood is aged first in Oak and then in Sherry Casks to make an extra smooth albeit not smoky drink that is quite excellent.  The second whisky to be sampled is the Carribean Cask which is aged 14 years, with excellent rum cask influences. As always Carnegie employees work hard to keep drinks, food, and cigars lit.
What a great night.
---
To learn more about La Hoja Cigars, visit their facebook page here.
To book Christi Gehrisch for an event, contact her here.