On Thursday I received an interesting email from the public relations firm that works with Diageo, the world's largest producer of fine spirits. They are hosting a series of pre-Super Bowl events in New York City that feature exclusive tastings and musical performances. More info in the official release below. Note: these events are invite only.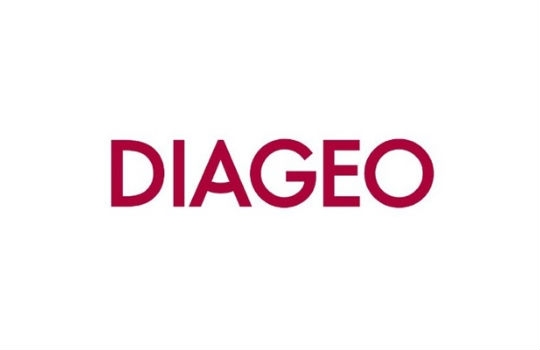 FOR IMMEDIATE RELEASE:
In celebration of the Super Bowl, Diageo, the world's leading premium drinks business, is hosting "The Diageo Liquid Cellar" – an event space in New York City's Chelsea Arts District that will play host to some of the largest events during the week leading up to the big game. Diageo has paired Delta Air Lines and Sports Illustrated with some of the most prominent Diageo portfolio brands including, Cîroc and Ketel One vodkas, Tequila Don Julio, Captain Morgan and Guinness to create what is sure to be a hotspot throughout the week.
No Diageo activation would be complete without a rock star lineup of bartenders, and The Diageo Liquid Cellar certainly doesn't disappoint! From some of their very own Diageo Bar experts like Todd Richman and KT Stipe to notable bartenders from NYC's hottest restaurants like Ivy Mix (Clover Club), Dom Venegas (Nomad), Eryn Reece (Mayahuel/Death & Co.) guests are definitely in for a treat! See below for a full list of bartenders that will make appearances at The Diageo Liquid Cellar:
Eryn Reece, Mayahuel/Death & Co.
Dom Venegas, Nomad
Ivy Mix, Clover Club
Julie Reiner, Clover Club
Tad Carducci, Tippling Brothers
Tim Cooper, Bleeker Kitchen
Justin Noel, Bleeker Kitchen
KJ Williams, Flatiron Lounge
Jay Zimmerman, Basik
Jim Meehan, PDT
 John Lermayer, The Gale Miami
TJ Lynch, Mothers Ruin
Leo DeGroff, Apartment 13
Lulu Martinez, Golden Cadillac
Sean Kenyon, Williams & Graham (Denver)
Willy Shine, Will Shine Inc.
Edwin Medina, 13th Street Entertainment
Todd Richman, Diageo Bar
KT Stipe, Diageo Bar
Stilo, Diageo Bar
The Diageo Liquid Cellar is sure to be one of the most talked about locales with a true speakeasy and laid back feel – the perfect place to relax between events and the big game. Event details for the week are private, by invitation only.
MORE ABOUT THE DIAGEO LIQUID CELLAR
Diageo is proud to announce the participation of Delta, New York's largest airline, and Sports Illustrated within The Diageo Liquid Cellar event series. Throughout the duration of the Diageo Liquid Cellar, Delta will host a pop-up Delta Sky Club for guests, complete with cocktails, flight attendants handing out snacks and giveaways, a .GIF yourself photo booth and the chance to win travel on Delta. Additionally, Master Sommelier Andrea Robinson will host a wine tasting showcasing the wines she has selected for Delta's flagship Sky Club at JFK Terminal 4. Sports Illustrated will hold their much-anticipated big game events within the space, including an event hosted by retired American Football player, Lynn Swann, as well as their always-exciting yearly event, complete with Sports Illustrated models and friends followed by an after party with a special performance by recording artist Wyclef Jean.
Additional events will include bespoke mixology happy hours, concerts and cocktail parties. Tequila Don Julio will hold a 1940's-themed cocktail party to celebrate the game with a surprise and special performance, Smirnoff Ice will hold a Women's Tailgate to celebrate the lady fans of football, and Ketel One Vodka, Ciroc and Guinness will hold special cocktail events with mixology elements and happy hour events.