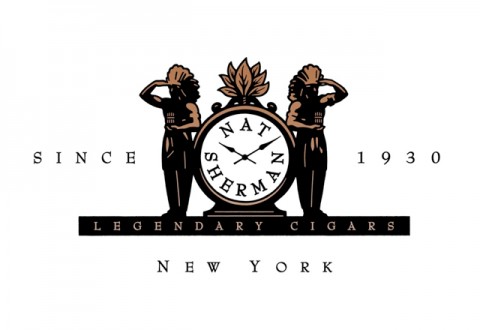 As most FTNYC readers know, I'm a huge fan of Nat Sherman. Scratch that, it is my single favorite cigar lounge in New York City, and here is the reason, distilled into its simplest form:
The Nat Sherman team knows what kind of customer experience it stands for, and the team goes above and beyond to deliver that experience to customers.
What do I mean by "above and beyond?" I mean, they don't just sell cigars – they sell an experience. Take SPIFF Wednesdays. If you visit Nat Sherman between about 4pm and 6:30pm on Wednesdays and spend $10 (basically, buy a cigar), Nat Sherman will treat you to a free manicure and shoeshine.
You heard right: free.
I dropped in last Wednesday with a friend to smoke a cigar and realized that I had dropped in on the right day! So, I grabbed a cigar (Rocky Patel 15th Anniversary toro) and sat down on the shoe shine chair. The shiner was friendly, professional, and did a fantastic job shining my shoes, all while I sat and smoked a cigar and conversed with my friend.
That is service you just don't get at more than a handful of cigar lounges in the country.
Here's a description of SPIIF from a recent Nat Sherman e-newsletter:
Come in and get Spiffy on us…EVERY Wednesday! Enjoy a complimentary manicure and shoeshine when you make a same-day in-store purchase of $10 or more.
SPIFF for Men, offers the quintessential experience for the modern man's grooming needs. We offer one-stop shopping for all your traditional barbershop services like haircuts, straightedged shaves and shoeshines as well as hot towel treatments, waxes, manicures and pedicures.
It goes without saying that, next chance you get, drop by on a Wednesday and enjoy a shoe shine and manicure.