I visited a recently opened cigar room, Papa Juan Cigar Room, in Harlem, New York. I have the Tatuaje Havana VI, which has Jose Pepin Garcia behind the blend. Currently relaxing on a leather couch, glass of water and cigar in hand, looking forward to reviewing this stick.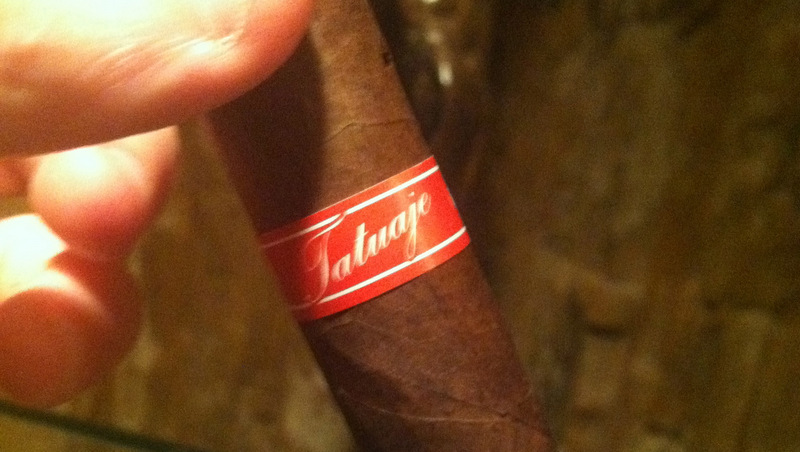 Blend Specifics
Size: Robusto 5×50
Wrapper: Nicaraguan (Corojo '99)
Binder: Nicaraguan
Filler: Nicaraguan
Appearance & Construction
Off of the foot, I can smell spice and chocolate. The cigar utilizes the traditional Cuban-style with a well-constructed triple cap. After I straight cut the head of the cigar, there is a cold firm draw with spice, bittersweet chocolate, and cedar.
Construction is firm with no soft spots. The wrapper is dark and oily with a vein running down the side. A simple band with "Tatuaje" in white with two lines complement the wrapper.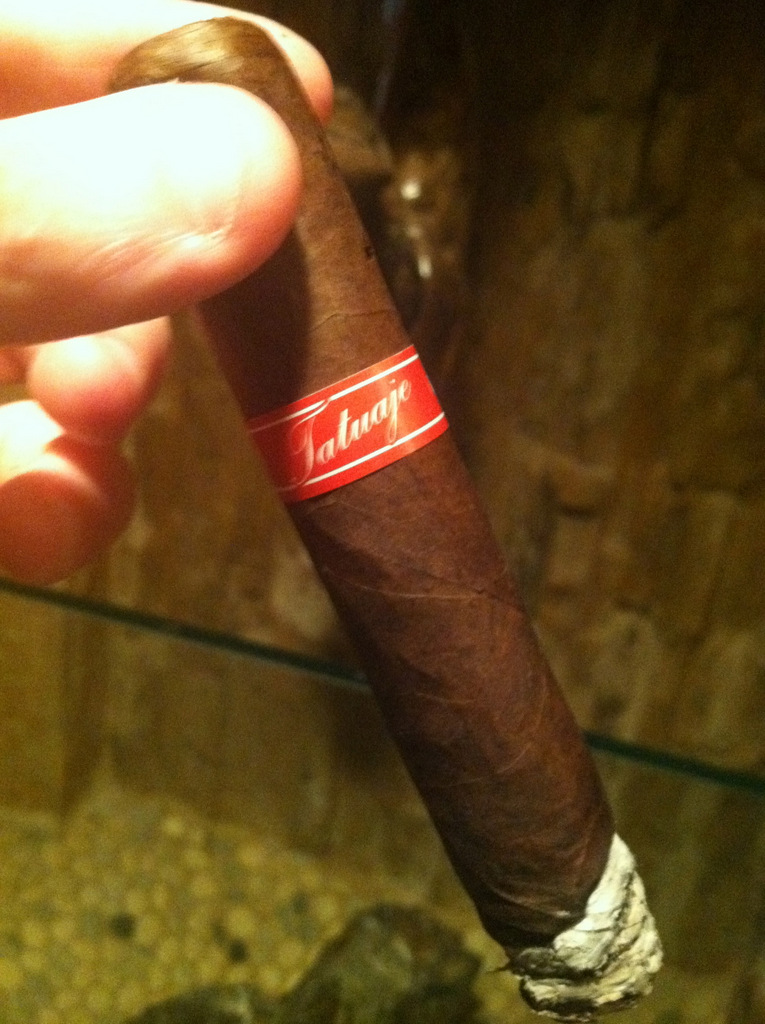 Flavor & Smoke Characteristics
1/3: The cigar opens with spice, wood, and bittersweet chocolate. Black coffee emerges blending with the other flavors. Berry becomes prominent as spice and wood move to the background. Chocolate and spice are on the retrohale. The salt and pepper ash falls at a quarter-inch.
2/3: The burn starts becoming uneven. Vanilla is behind the berry flavor. Nutmeg and black pepper are now the focus.
3/3: Now at the last third; flavors depart leaving only a triad of flavors: coffee, vanilla, and spice. There continues to be an abundant amount of smoke with each puff.
Conclusion
The Tatuaje Havana VI has a variation in flavors with primary flavors of spice, wood, and chocolate. This is a very nice cigar despite the burn issue I experienced with this cigar. I highly recommend this cigar, especially if you are Tatuaje fan.
Grade: B+