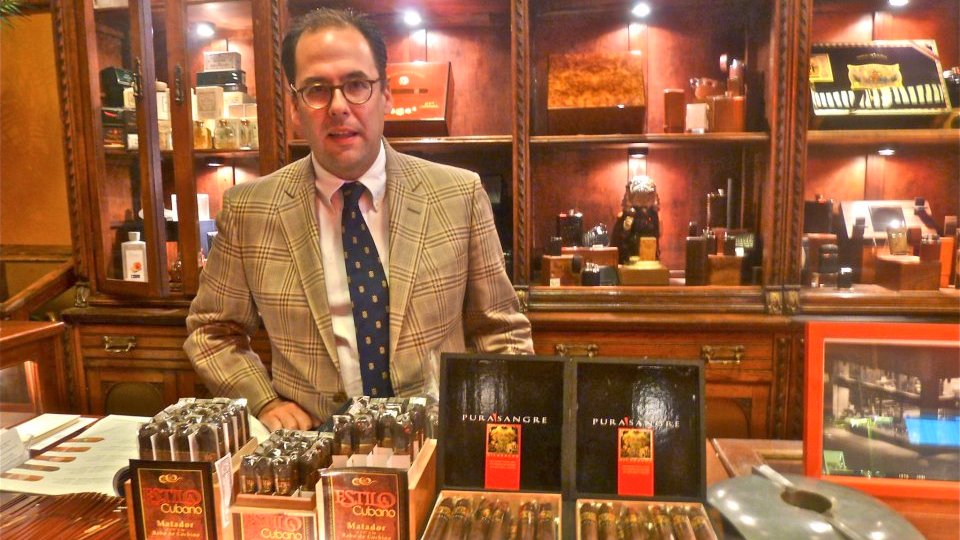 I was onsite this afternoon to cover Ventura Cigars' event at the Nat Sherman Townhouse on 42nd St. Fellow FineTobaccoNYC.com contributing writer, James Bollen was on hand for the event as well. We were greeted by Patrick Hurd, Ventura's General Manager.
Patrick told the Ventura story in an entertaining and compelling way, referencing their 100 year old parent company, Phillips & King International and the top of their corporate chain, Kretek International, makers of my favorite machine made cigar, Djarum Cloves. Ventura is from (duh) Ventura County, California, an LA suburb.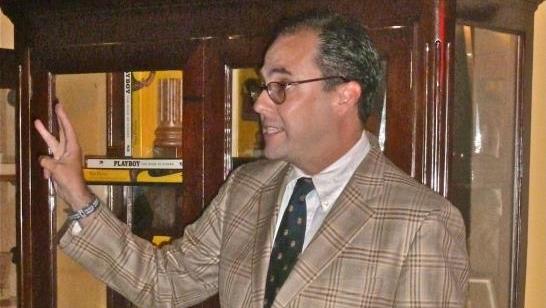 Patrick was featuring 2 of Ventura's lines at the event; Pura Sangre & Estillo Cubano. The first line, Pura Sangre's top stick (torpedo) was recently rated a 92 in Smoke Magazine and is a Nicaraguan puro. The line was named by Nestor Placencisa Jr., and means "pure blend". The Pura Sangre line represents the Placencia's 5 generations in tobacco.
The second line, Estillo Cubano is constructed from a Honduran Habano wrapper, with ligero binder/filler from both Costa Rica and Nicaragua. The name means "Cuban Style" and is rolled with a pigtail at the cap. This line has some good press going for it already, having earned a 90 rating (robusto) in Cigar Aficionado.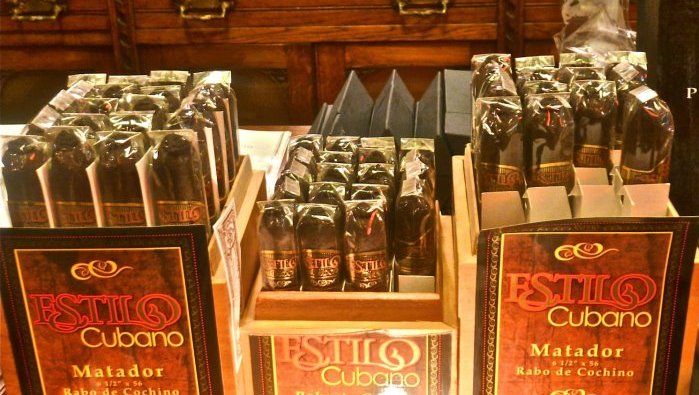 Also in attendance were the incredible staff at Nat Sherman. I am always educated walking into their world, and today was no exception. In addition to discussing the Ventura lines with them, I was brought up to speed on a quicker/easier way to fill my S.T Dupont lighter. (more about that in another post).
In a future post, FineTobaccoNYC.com's Editor in Chief, Matthias Clock will be reviewing Ventura's wares for your reading pleasure.
To sum up, the 5 year old Ventura Cigar Company hosted a nice event and FineTobaccoNYC.com was there to provide a recap for our readers.
As always, please shoot me an e-mail with any questions. rparisella@gmail.com @BigRonnie