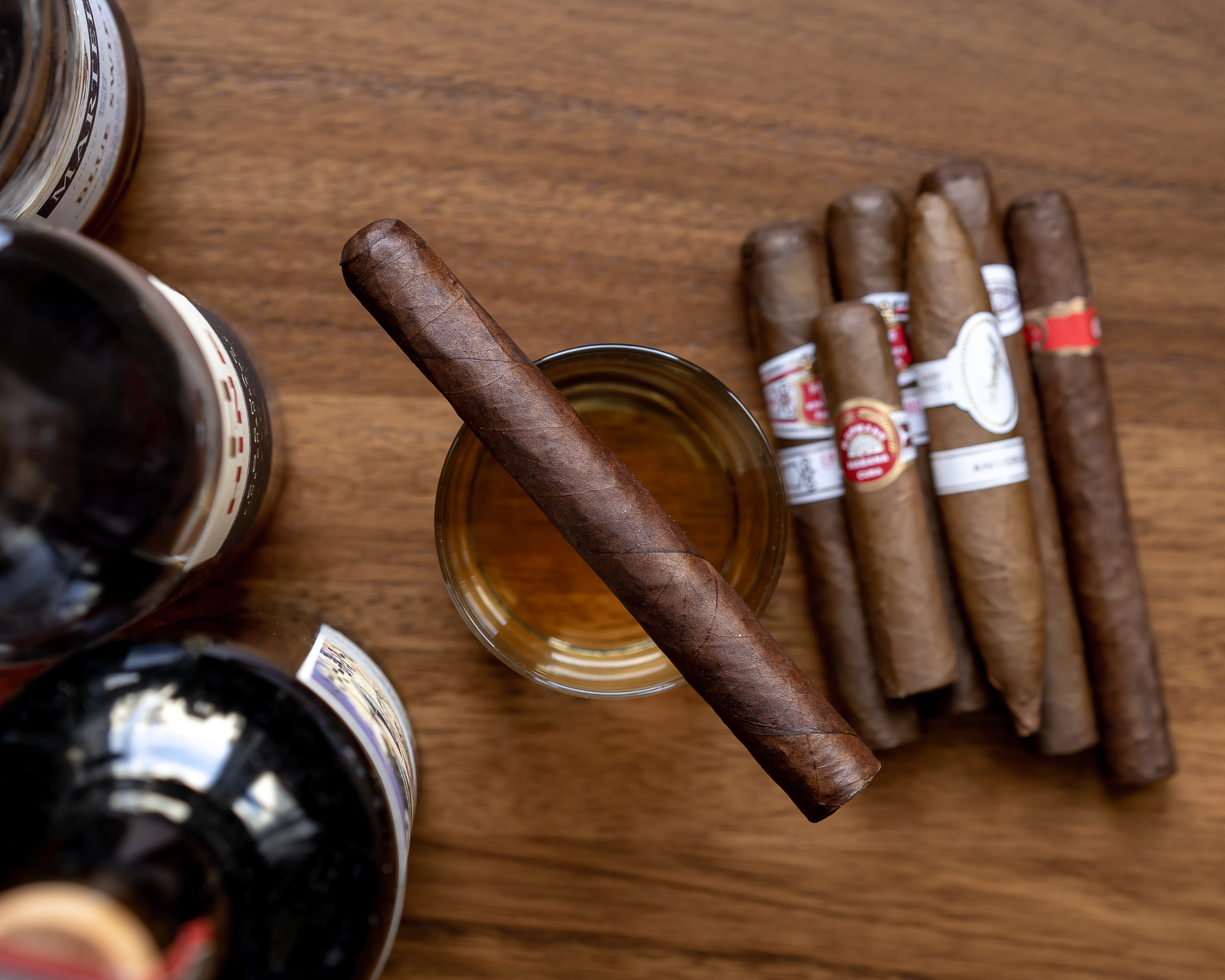 Well folks I'm back. I had quite the January, with a long lingering cough that's now thankfully subsided. I knew I wanted to make my first review of 2019 count, so I pulled out this smoke I picked up at Nat Sherman in December that is now, sadly, sold out. This cigar is the Nat Sherman Bench 2018 No. 1.
The Bench Series is available only at Nat Sherman stores, in extremely limited quantities, and with very limited information on the blends or even manufacturer. I buy it whenever a new release comes out, because they're all so interesting. All I know about this cigar in particular is that it is 100% Dominican, rolled in 2008. That means this cigar has been aging for at least ten years, which is an insane amount of time to be sitting around.
Product Specifics
Cigar Reviewed: Nat Sherman Bench 2018 No. 1
Wrapper: Dominican
Binder: Dominican
Filler: Dominican
Size: unclear, but I'd guess 6″ x 48
Appearance & Construction
The Nat Sherman Bench 2018 No. 1 sports a brown sugar colored wrapper with minimal veins. The cigar is slightly springy when squeezed and is packed consistently the length of the cigar. As you can see from the photo above, the wrapper is just beautiful.
The aroma off of the foot is tantalizing, with a mixture of sweet hay, light woodsiness, sweet coffee, and light spices. The cold draw summons brighter flavors of citrus, coffee beans (like the large open coffee bags you find sometimes at the market), and some light, woody spice. The draw itself is about an 8/10 in terms of restrictiveness, just a touch more than I typically like.
Flavor & Smoke Characteristics
The Nat Sherman Bench 2018 kicks off with remarkably sweet, creamy, medium bodied smoke. Overall, it's quite complex and balanced, hitting sweet, savory, salty, and bitter portions of the flavor wheel all at once, with some spice on the palate. Smoke production is just above average.
About 10 minutes later, less than a half an inch in, the flavors shift toward tangy Apricot jam, toast, creamy chocolate and light baking spices. If that sounds good, it's because it REALLY is. Just delicious.
By an inch in, the thick salt and pepper ash is still holding on. The balance of the smoke, though, has fallen a bit out of whack, with a cedar note coming in just a little too heavy. Still, the complexity and harmony of flavors like apricot, chocolate, spice and cream make for an intense and enjoyable flavor experience.
As the Nat Sherman Bench 2018 burns past the second third, body remains at medium, though the retrohale is strong and spicy. Flavors remain mostly the same, though the cream on the finish gives way to a drier, woodier core. No constructing issues as of yet, though there is some waviness to the burn.
Near the halfway mark, both body and strength creep up to medium full, with bitter wood, cream, coffee, and salty smoked meats making up the core of the profile. It adds a nice chapter to the story of the Bench 2018, keeping things interesting. The final third of the Nat Sherman Bench 2018 lands this cigar near full body, with spices and toasted bread on the retrohale, and a woody, coffee-forward palate. Even in the final few minutes of the cigar, the smoke refuses to heat up, a testament perhaps to the extreme aging on this cigar.
Conclusion
What can I say? The Nat Sherman Bench 2018 No. 1 offers a true gourmet experience, much like so many other new Nat Sherman blends. This one though is just stellar, with excellent complexity and complementary of flavors. In particular, I really enjoyed the first two thirds, which delivered creamy but very textured smoke, and a great bouquet of complementary flavors like apricot jam, toast, coffee, cream and cocoa.
The first Bench Series I reviewed was way back in 2012, and I can say I'm even more excited about the future of the Bench Series than I've ever been.
Final Rating : 92