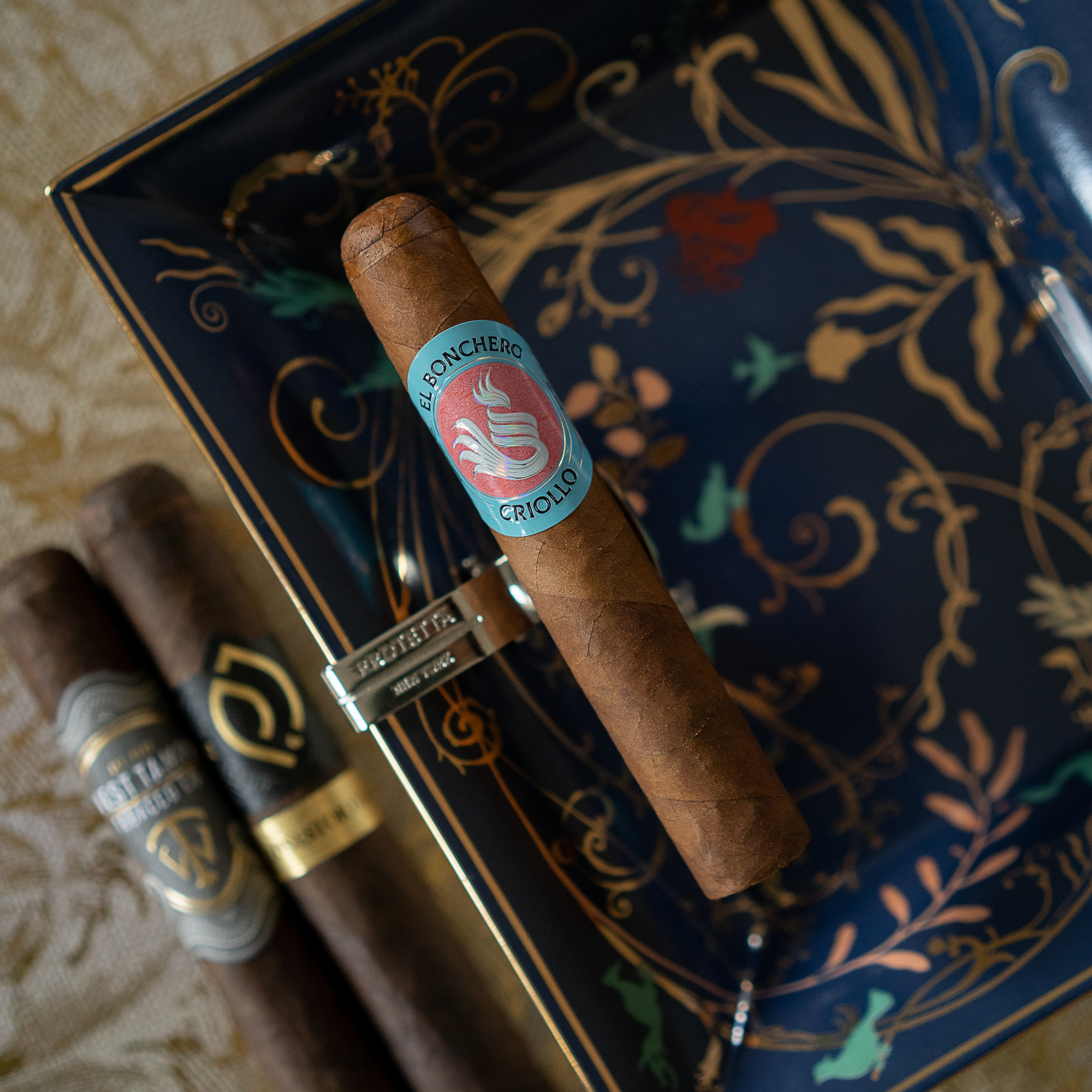 El Bonchero Criollo cigar is manufatured by Criollo Cigars at the Blackbird Dominicana Factory in the Dominican Republic. The brand is relatively new and has a lot to prove – the Criollo is the first blend from the company we have reviewed on Fine Tobacco NYC.
Blend Specifics
Cigar Reviewed: El Bonchero Criollo
Wrapper: Brazillian
Binder: Indonesian
Filler: Dominican
Size: 5 x 50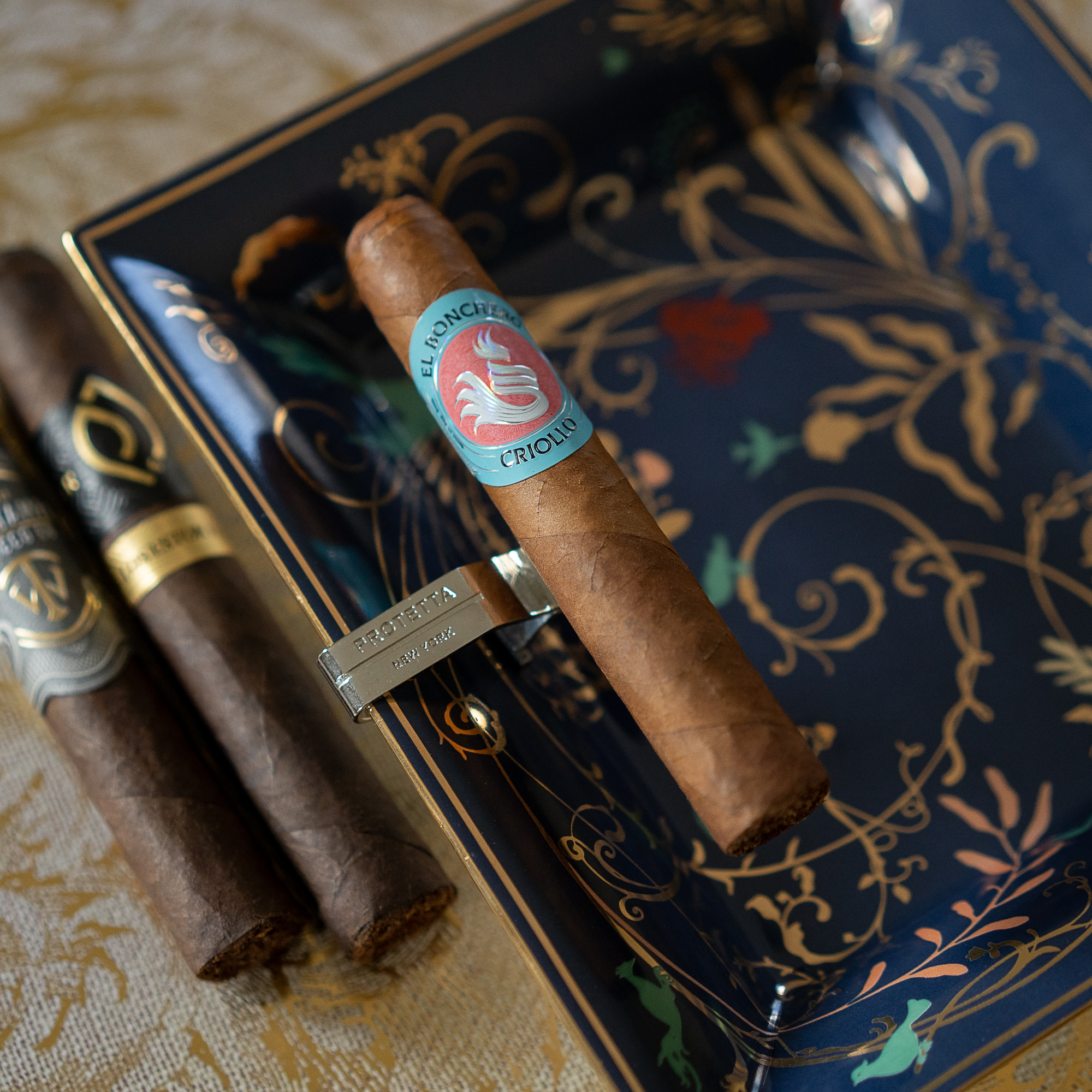 Appearance & Construction
The cigar is a leathery spongy robusto with nice striation and a triple cap.  Very lightweight in hand.
Flavor & Smoke Characteristics
The cigar smells of hay/straw bales.  The cold draw is loose with cedar and mint on the tongue. The cigar toasts and combusts very well.
First puff is creamy with lots of sweet coffee and cedar.  There is some tang and earthiness in the background.  Lots of milk chocolate through out the first third.  Heat maintenance is good with good smoke production.  Ash is flaky with not the best burn line but it does self correct it's short coming.  White toast retro.  Chocolate leather aroma in the air.
Ash breaks off on its own in the second third. Still a very creamy and sweet cigar.  Lots of coffee, chocolate, cedar with some building pepper in the background.  So far a very nice smoke to start the day. Burn line cleans up the act.  Great smoke production and heat maintenance. Ash is still flaky. White toast retro.  Chocolate leather aroma in the air.
Last third develops more pepper on the palate, but the smoke is still creamy and sweet with lots of earth on the back end.  Heat maintenence, burn line, smoke output are all where they should be.  White toast retro.  Chocolate leather aroma in the air.  90min smoke time.  Ends in a leathery hazelnut finish.
Conclusion
The El Bonchero Criollo is a great morning smoke, or a cigar I would have no problem referring to a mild smoker.  Lots of flavor and creaminess.  I found the construction to be flaky and brittle at times, but the El Bonchero Criollo held up for the journey and never went out.  I also don't believe you could build a cigar that taste the way this did with tougher tobacco leaves.  Feel free to pair the El Bonchero Criollo with any drink of choice, just not anything too tannic or astringent. Enjoy!
Final Score: 89