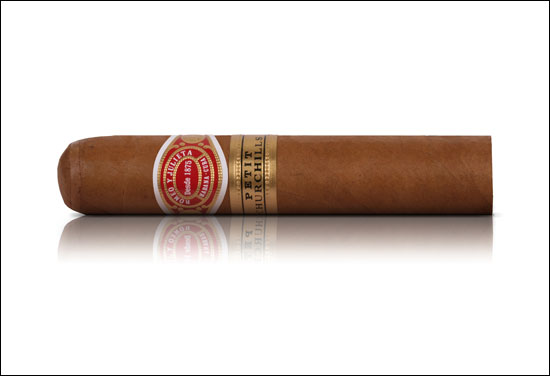 September 20, 2012 — Romeo y Julieta was created as a Habanos brand in 1875. Its roots lie in the literary tragedy of the same name by the British playwright William Shakespeare.
The brand rose to international fame during the early years of the twentieth century, after Don 'Pepín' Rodríguez was one of the first to recognize the importance of the bands as a success factor. During his hey day no less than 20.000 distinct bands were used in production.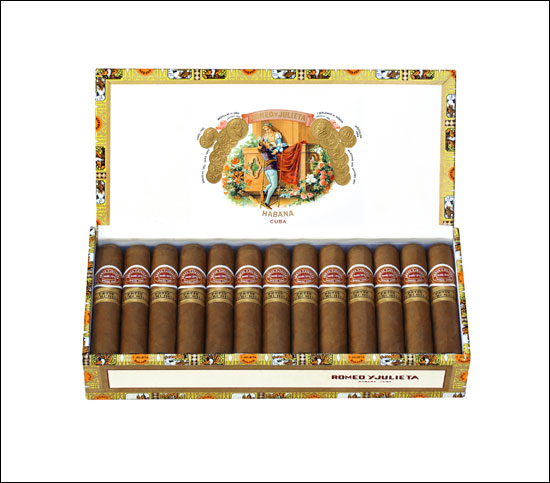 Winston Churchill was one of the most devoted smokers of the Romeo y Julieta brand. Ever since his visit to Havana in 1946, his name has not only widely been used on Habanos bands, but also came to represent the best-known vitola within the brand: the Churchills by Romeo y Julieta.
Its balanced and aromatic blend, with filler and binder leaves selected from plantations in the Vuelta Abajo* (D.O.P.) zone, makes Romeo y Julieta the classic medium bodied Habano.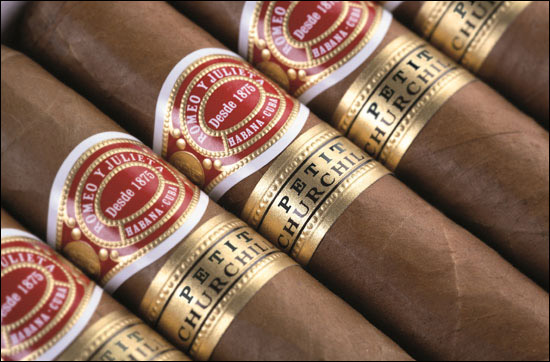 Today, Romeo y Julieta enjoys considerable prestige worldwide and offers one of the broadest size ranges among Habanos brands, all made totally by hand with long filler.
The new Romeo y Julieta Petit Churchills vitola was designed to complement the current Romeo y Julieta range by adding a format that is highly appreciated in recent years by Habanos enthusiasts.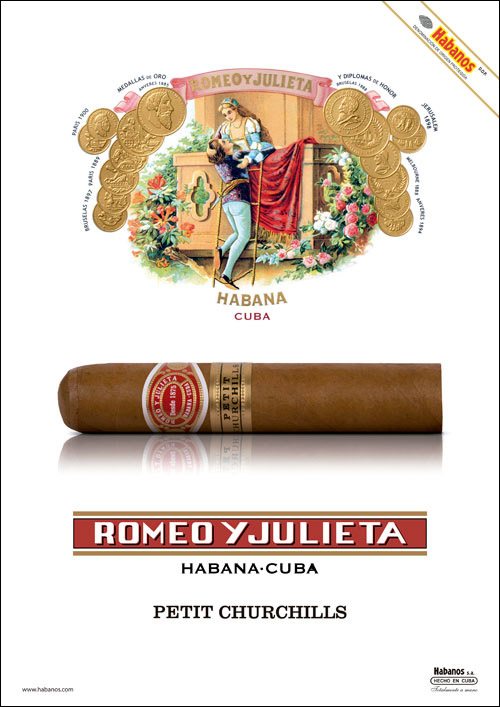 The Petit Robustos Factory Name (ring gauge 50 x 102 mm in length) allows the balanced and aromatic flavor of Romeo y Julieta to be enjoyed in just 20 minutes. Its wide ring gauge and moderate length give the cigar excellent combustibility and provides in a short period of time a complete series of flavor nuances of the brands blend, made with filler and binder leaves from the Vuelta Abajo* (D.O.P.) zone in Pinar del Río, Cuba.
The new Petit Churchills vitola will be available in the classic Romeo y Julieta labeled Box containing 25 units.
They will also be available in aluminum tubes sold in cases containing 3 units in the following months.
Brand: Romeo y Julieta
Commercial name: Petit Churchills
Factory name: Petit Robustos
Measures: 50 ring gauge (19,84 mm) x 102 mm in length
Presentations: Labeled Box of 25 units