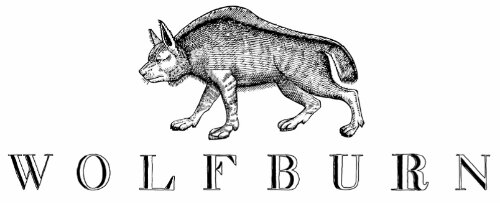 The new Wolfburn distillery, situated just 350m from the site of the original 19th Century Thurso site, has been successfully commissioned and production of fine single malt scotch whisky has today commenced.
Construction of the Wolfburn buildings was carried out by a group of local contractors, with the inner workings being crafted by Forsyths of Rothes, the world-­‐leading distillery fabricators. Building work began in August and the distillery
equipment was installed across November and December. The entire project has been successfully completed on schedule and exactly as specified.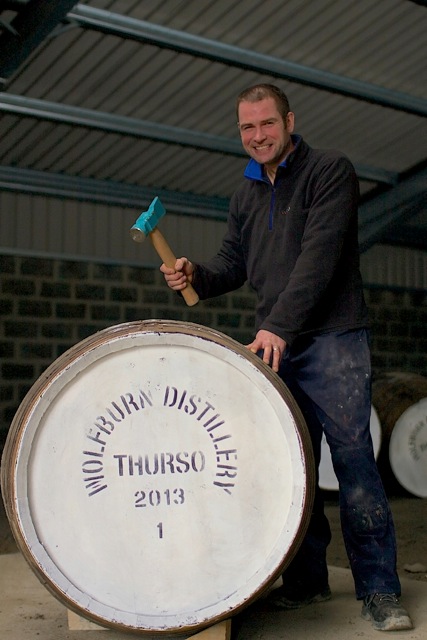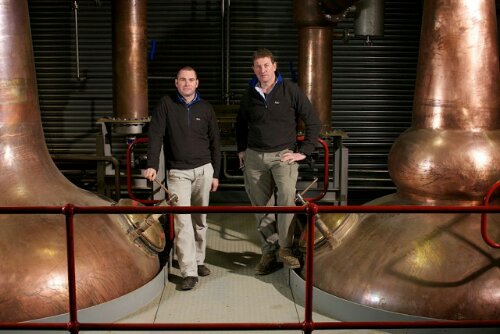 "This is an enormously exciting moment for everyone involved," commented Shane Fraser, Wolfburn production manager. "To watch the distillery go from concept to reality has been a truly superb experience. Commissioning went very smoothly indeed -­‐ the equipment performed exactly as expected -­‐ and the first spirit, with a wonderful malty flavour, is already flowing from the stills."
The first oak casks are now full of new Wolfburn spirit – the first such maturation to take place in Thurso in over a century.
The first Wolfburn distillery was built in 1821 and was passed down through subsequent generations of the Smith family; in its heyday it was the largest distillery in Caithness. Production ceased during the latter half of the 19th Century –
the exact date is not known. The first bottling of the next generation of Wolfburn single malt whisky is expected in early 2016.