Education, Featured, Images, Lifestyle, Luxury, Luxury Marketing, News, Opinion, Photo, Top Stories, Updates, Wine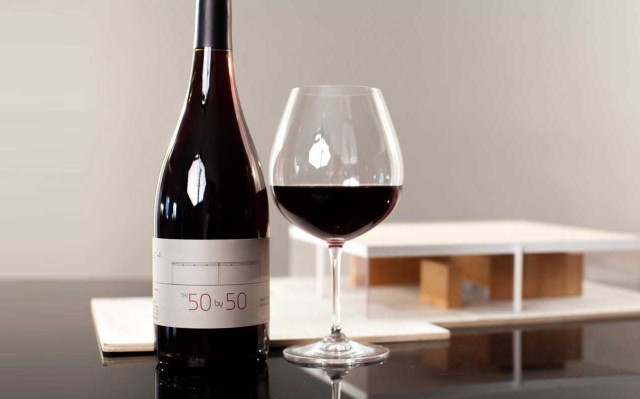 This evening I was fortunate enough to try the 50 by 50 Pinot Noir. The story behind this wine is unique in that it's a creation of Gerald Casale founding member of the prolific band DEVO. During the late 70's and early 80's Gerald and the band began to tour the world extensively. When given the opportunity to visit vineyards in Italy, France, Spain and other regions Gerald jumped at the chance to learn and discover the pleasures of wine. As the story goes his love specifically for Pinot Noir came later on around 1990. Having been fortunate enough to taste the legendary Domaine de la Romanée Conti with friends the love affair began. Years later Gerlad began creating the 50 by 50 Pinot Noir in Sonoma County. The name derives itself from the blending of a 50/50 blend of two Pinot Noir clones; the Pommard and the 667 Dijon clone. Produced in a Burgundian style this Pinot Noir is a treat for the senses. Below are my tasting notes.  Enjoy!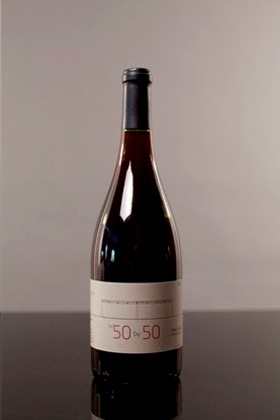 Appearance: Beautiful light brick color.
Nose: Some bright cherry and red fruits with a bit of cinnamon and spice.
Taste: This wine starts off with upfront flavors of cherry, a bit of ripe strawberry and cola. Mid palate shows almost coffee like notes with spice and cherry intermingling. The finish smacks of red berries, fresh sage and earth which linger on and on. With some decanting this wine opens up to reveal tart cherry, all spice and a pronounced finish of earth and coffee. Stylistically this Point has the ripe red fruit flavors of a Californian Pinot Noir along with the richness and elegant finish a good Burgundy possesses. The wine is harmonious and for the price of around $34 a very good value for a wonderful Pinot Noir.
Conclusion: Gerald's passion for wine is evident as demonstrated by his excellent Pinot Noir. Make no mistake this is not a vanity project from a celebrity but an homage to true fans of the grape with all the care and attention clearly shown here. This is a wine I recommend picking up before it sells out!
Website: http://www.thefiftybyfifty.com/order.html