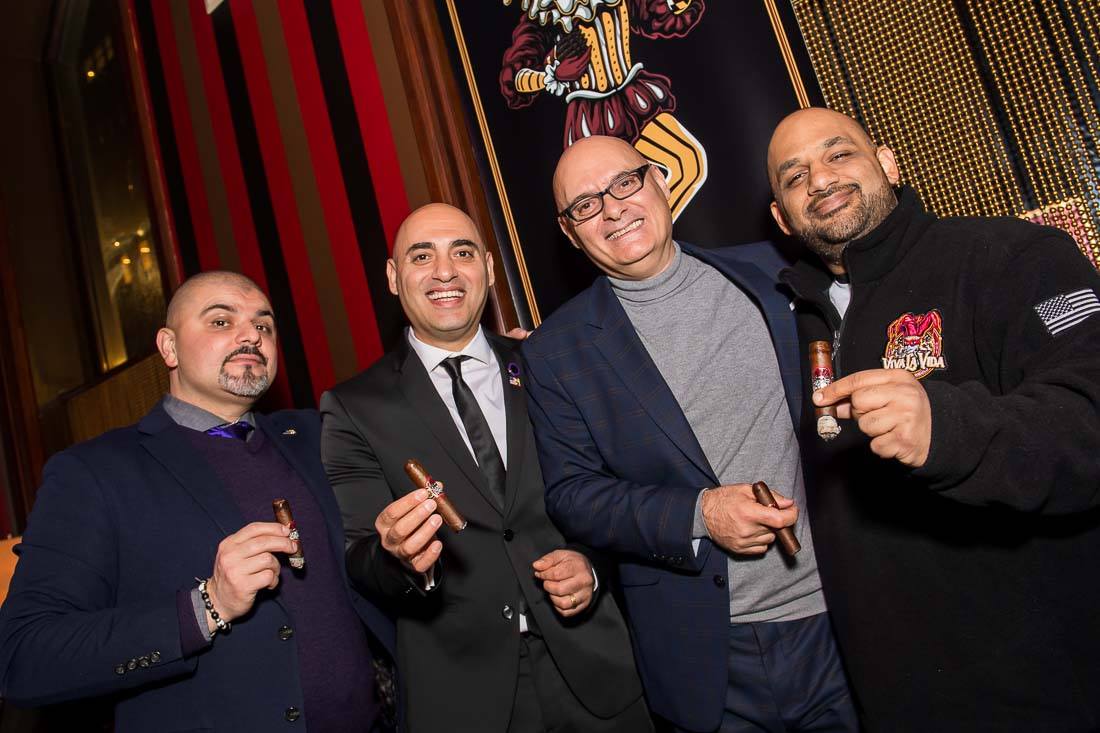 "Family" is a cherished value in the world of cigars. Families preserve the hard work that the founder put into building the business, and give next generation an opportunity to leave their mark.  Thus, as a family member of a cigar family, you need to pick something to learn be it operations, sales, blending, or farming.  The process is arduous, process laden and handling all of the elements is tough! Given the importance of family to the industry, it makes sense that brothers Billy and Gus Fakih entered the cigar industry together with the launch of Artesano Del Tobacco.
The two started their journey into cigars back in 1990 down in Greenwich Village with a store called Zig Zag.  I used to walk through Washington Square Park in 1990 and I can assure you Zig Zag was a good name choice for a tobacconist located at the convoluted intersection that was W4th and 6th Ave.
Locals found in the brothers an inviting and knowledgeable entryway into cigars, which at the time had taken off like a rocket nationwide. The Fakih's immediately bred loyalty from customers, providing exceptional product selection and a high-level retail experience.
A few decades later, the two brothers, moved uptown and opened Cigar Inn on 71st street with their brother Bass. Under the management of Billy, Bass, and Gus, the lounge took off. It was so successful, in fact, that the brothers soon opened another location on 54th st.  Both these locations gave smokers in these heavy residential areas access to an upscale but inviting environment that appealed to high rolling businessmen, blue collar workers, and retirees all the same. The moment a customer walked through the doors, staff was ready to help them find that genuine love of cigars and not feel the wall of snobbery that other Manhattan stores might exude.
I remember thinking that they could have added another 5000 feet to the lounge after the popularity soared even further.  A few years later, the brothers sold the lounges to Casa de Montecristo for an undisclosed amount, and it seemed like the brothers were out of the industry for good.
And really, you might expect anyone to lose that passion for the industry even after a lot of success. But the Fakihs continued to love both the business and the cigar smokers themselves. Thus, more than two decades after opening their first shop, Billy and Gus are at the helm of Artesano Del Tobacco and in turn the inaugural blend Viva la Vida which is a combined effort by the brothers and the esteemed AJ Fernandez.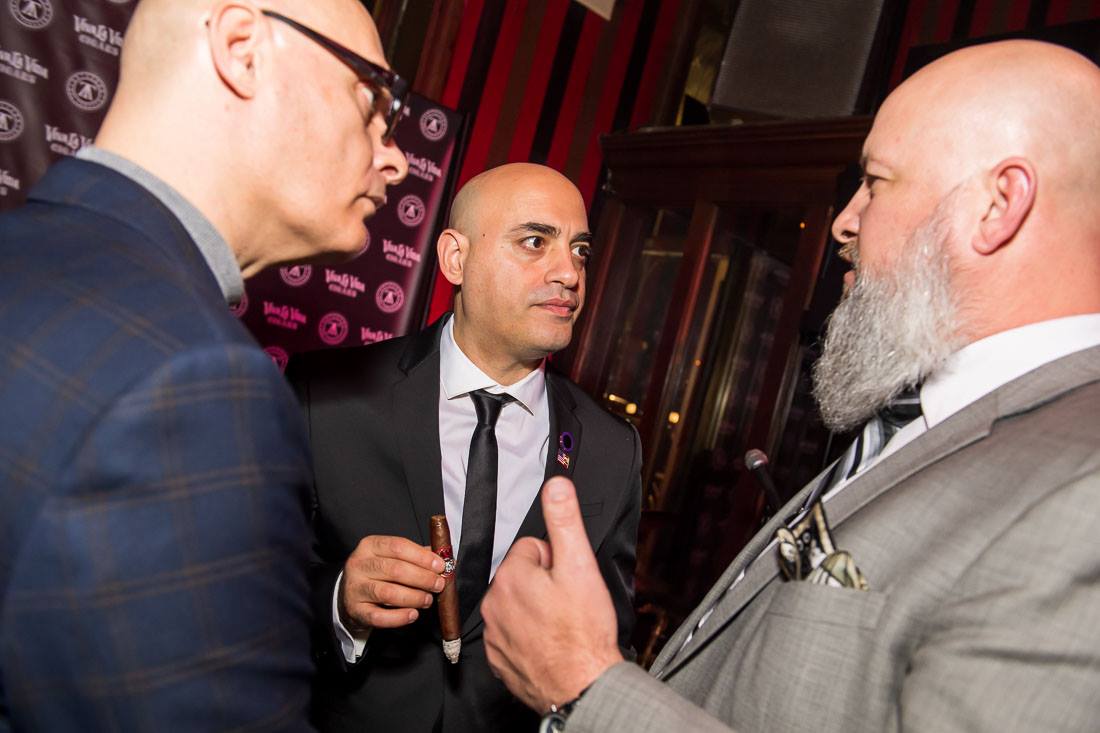 The Viva La Vida blend launched in New York City at The Carnegie Club on March 14th.  Matthias Clock, Founder of Fine Tobacco NYC, had hinted to me how great this cigar and the night was going to be (reviewed by him for this site here).  Who could have known how right he was!  I have never seen a first-offering cigar received with as much love as the Viva La Vida.
Viva La Vida is rolled in five sizes, from the standard robusto up to a limited edition diadema size. It's a full-flavored, medium-bodied Nicaraguan puro made with a combination of a Habano Oscuro 2000 wrapper, Criojo 99 binder, and Criojo 98 filler. All are chosen from Tabacalera Fernandez by the Fakih's and Fernandez.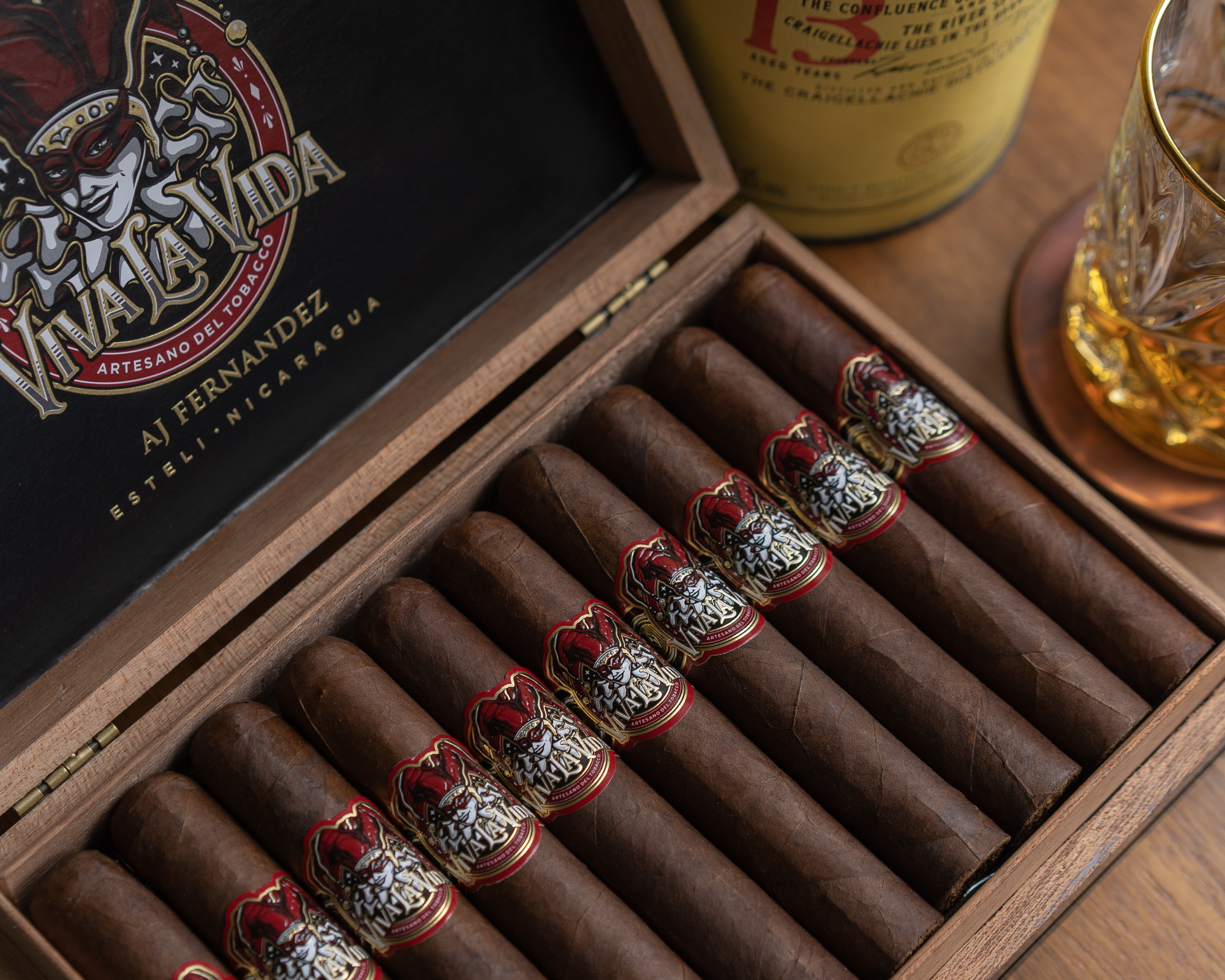 The tobacco has a fantastic taste, exuding incredible flavors and quickly making loyal fans.  Remember when you first started smoking and you found that perfect place to finally light up and half way through you said, "this is the life."  You never stopped loving that cigar…right?   This is that cigar.  I don't want to ever catch myself saying anything like this but I will.  This is a cigar I would choose if I was forced to choose only one cigar to smoke for the rest of my life.  Complex yet even, flavorful but not horribly spiced up.  There are only a couple of others out there and you can feel free to message me on Facebook for that list.
Back to Billy and Gus. I think their path to blending makes sense.  After years in the business, they have all the relationships and they know what they love.  Working with A.J. was a brilliant move, too. He would never let a blend of his go down a rabbit hole, and his generosity as a craftsman shows in how damn good the cigar is.
There is one final aspect about the Brothers Fakih that I admire: they are real New Yorkers.  They live in my home boro of Queens (also home to the worst airport in NYC!), and their personalities are warm and genuine just like all New Yorkers.  Also, they are in this to win it.  Class and patience wins the race in the cigar world and they exude both.
My advice? Get your hands on several of these (one is not enough, you'll see).  I wouldn't be surprised if, given the hype, this cigar becomes much more scarce soon.