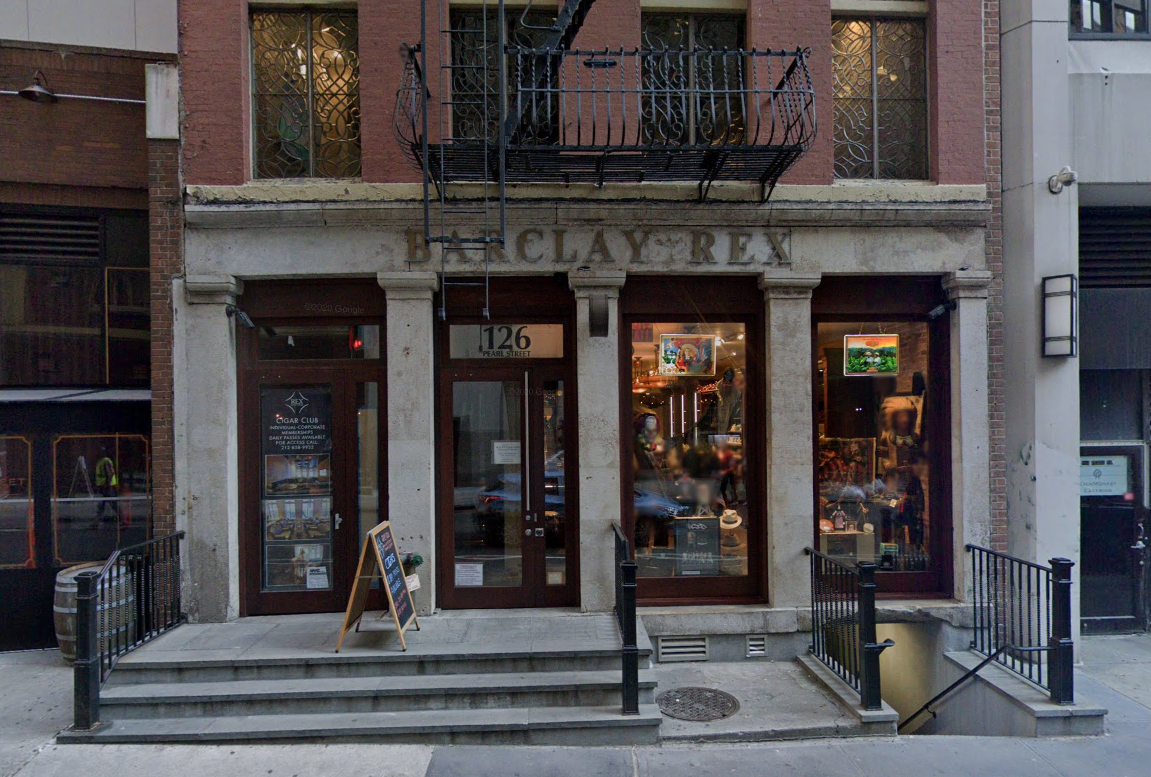 Last week, Barclay Rex emailed customers announcing the reopening of the store, including the walk in humidor which is now open to the public (unlike other notable NYC cigar retailers like Davidoff where only staff are allowed to walk into the humidor). In addition, the members-only lounge is now open on the condition that reservations are made ahead of time.
Lastly, Barclay Rex has opened limited outdoor seating and hopes to gain a permit for more outdoor seating in the coming week.
Below is the email that went out to the Barclay Rex mailing list last week:
---
Thank you for all the support during this challenging time. We are thrilled to officially announce our reopening, on Monday, for in-store shopping during Phase 2 New York City reopening. Please make note of our most updated information:
Barclay Rex will be open Monday-Friday 10am-7pm. Feel free to call, email or shop inside the store for all of your purchases.
Rex Club is officially reopened to members and their guests. Please note that a reservation is required. Please call or email before you come. Priority seating and availability will be given to Rex Club members with earlier reservations.
Before you order online, please consider ordering through us. We are currently offering a 10% discount off of any box orders and will match any online box price. We are currently ordering for the following cigar companies: Padron, Davidoff, Avo, Camacho, Griffin, Tatuaje, Placencia, Altadis, My Father, Drew Estate, Santana, Ashton and Arturo Fuente
Tobacco orders can also be picked up or delivered to you. Here is a list of our famous tobaccos: Aromatics: Maravilla, El Moreno, Alkazar, Royal Scott, Diplomat, Jack O' Hearts, Rexey, Peter McGurk's. Non-Aromatics: Barclay Slice, Hampton Bay, Maiden Lane, Vincents, #4, #6
Please remain safe and healthy. We are excited to welcome you back into our store.
Best,
Barclay Rex
212-962-3355