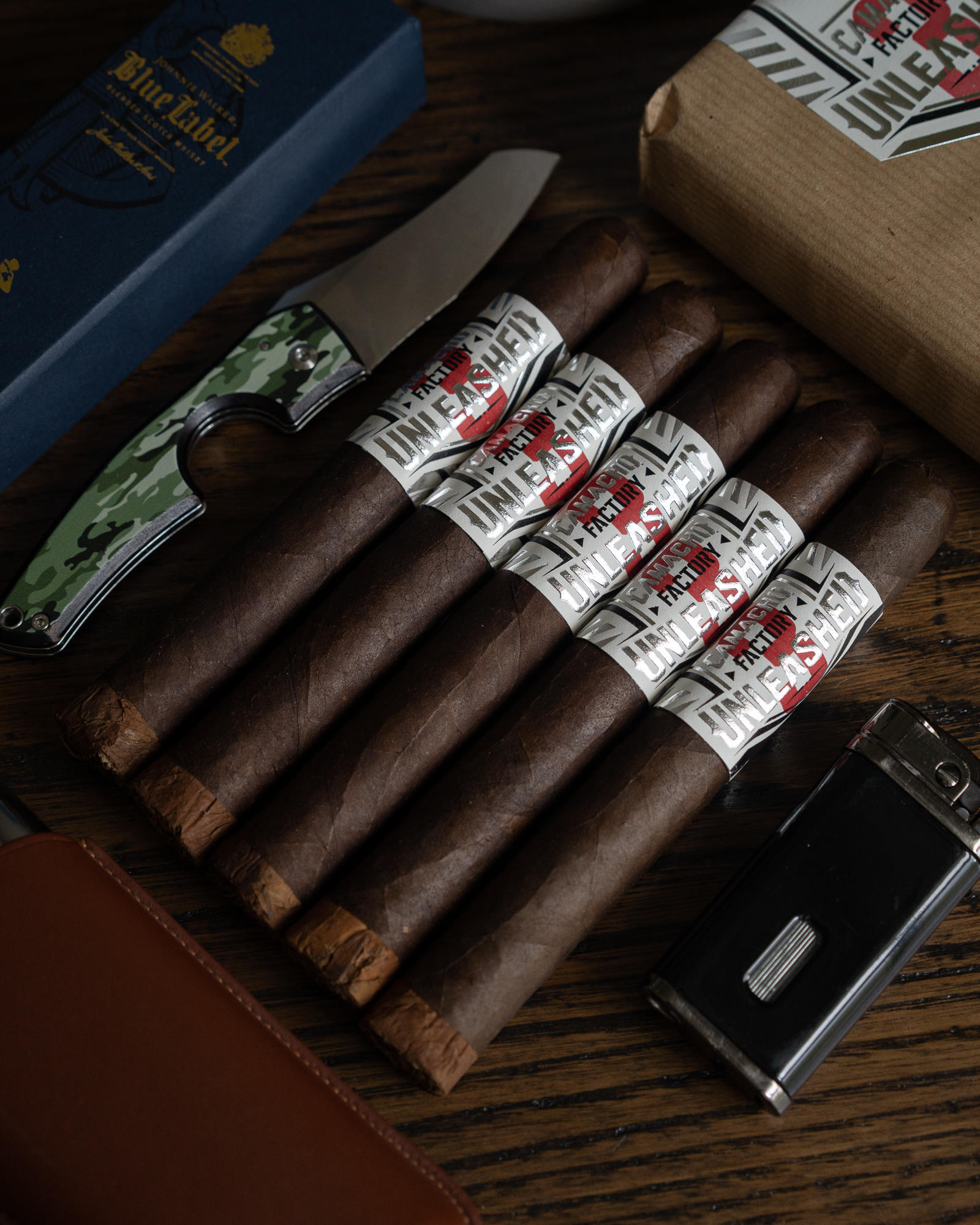 Camacho Cigars was founded in 1962 by Simon Camacho. In 1995 it was aquired by the Eiroa family. In 2008, Camacho and its Rancho Jamastran factory in Danlí, Honduras were sold to the Oettinger Davidoff Group, and that is how we arrive today at the present manufacturers of this Camacho Factory Unleashed 3. The Camacho Factory Unleashed 3 is once-a-year release and the third of its kind, hence, the number "3" on the band. They are annually released in one size format only and of course in a limited quantity.
Blend Specifics
Cigar Reviewed: Camacho Factory Unleashed 3
Wrapper: Mexican San Andreas
Binder: Honduras
Filler: Dominican/Honduran
Size: 6×50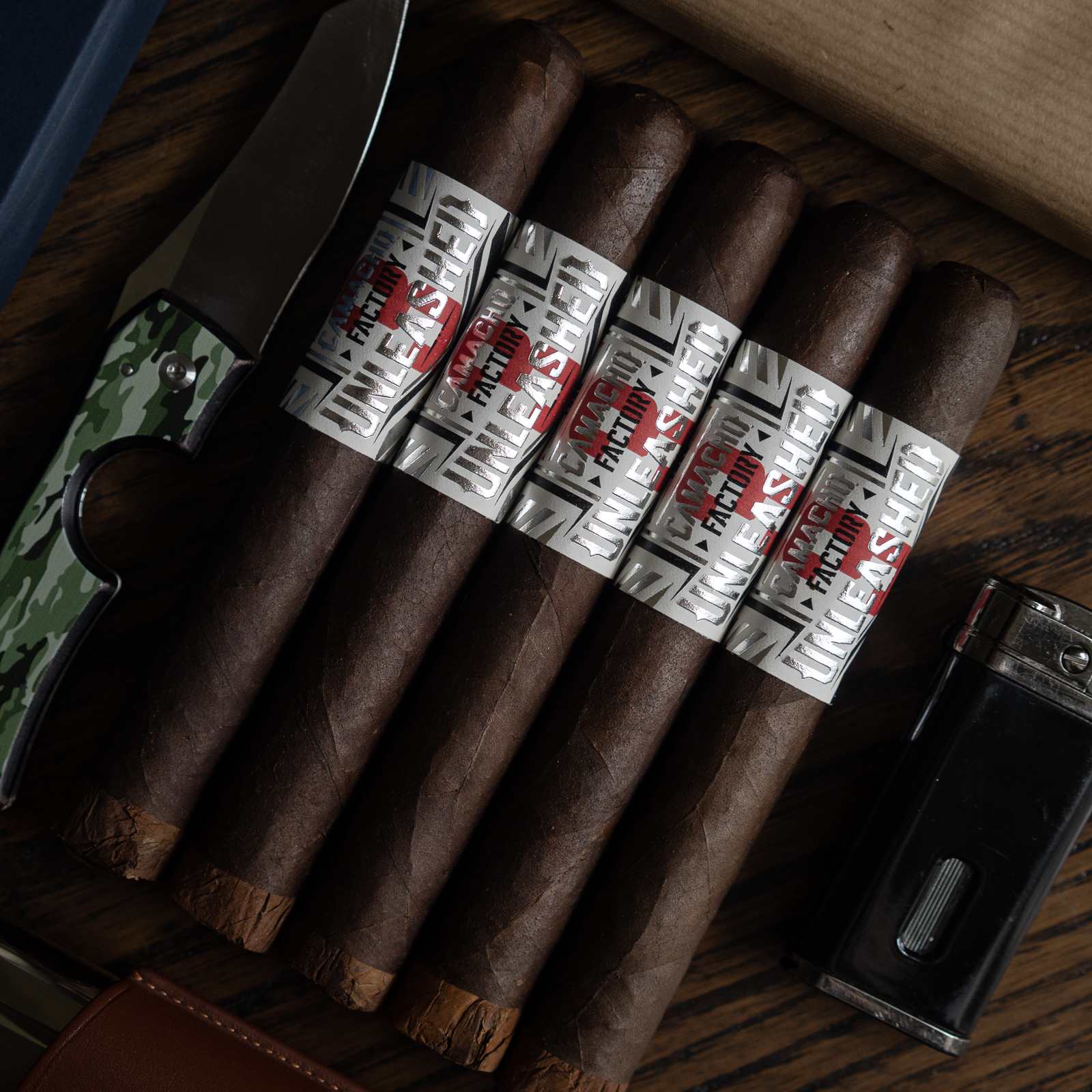 Appearance & Construction
The cigar is a double capped toro with a rustic-toothy wrapper and a light weight feel. The cigar has a shaggy foot and is packed on the looser side. The body smells of hay and incnece. The foot smells of chocolate and cedar.
Flavor & Smoke Characteristics
The cold draw is snug with leather, spice, and salt on the breath. First puff is popcorn, salt, and leather. The retrohale is the same just toasty and spicy. The cigar progresses to a chocolate spice cake, however, the snug draw calls for a double puff on every draw. Smoking on a soppy humid day also doesnt help the experience.
Second third is more of a camp fire/ mesquite profile but still very spicy and sweet. The retrohale is hot. The draw is still struggling. Humidity is killing me.
Last third is coffee taken light with one sugar. Retrohale is a spicy campfire profile. There is also a distinct Nilla Wafer nuance throughout the whole experience. The finish is bitter-sweet. Damp atmosphere did this smoke no help.
Conclusion
In conclusion the Camacho Factory Unleashed 3 is just as good a last years release. Its also probably my favorite cigar of theirs to-date. However, I would just recommend you smoke the Camacho Factory Unleashed 3 on a drier day. Before this blind review I had smoked a lot of Camacho Factory Unleashed 3's. Its a great cigar for the price and complexity it delivers. I haven't had any construction issues with it until now. Im going to simply blame the heat wave for the lower score.
Final Score: 86