It's that time of the week again! Our second round of Sunday cigar shots from the #FineTobaccoNYC hashtag on twitter concluded this morning with some really great shots submitted in the last week. Dozens of users submitted, but only three were chosen. Photos are selected on the basis of creativity and pure bad-assery. As far as prizes go, for now there are none, but I'm working on fixing that.
Without further ado, here are your winners, and below some runners-up:
~~~~~
#1
User: tainocigar
Smoking: Undercrown by Drew Estate
Caption: Very sexy!!! #FineTobaccoNYC  –  (sometimes the simple description is best!)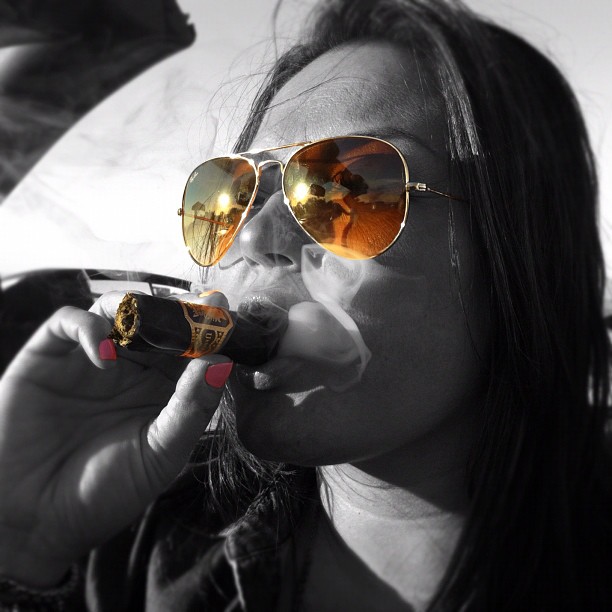 ~~~~~
#2
User: mstichweh
Smoking: Alec Bradley Black Market
Caption: Black Market. #knockfirst #alecbradley #cigar #cigars #cigaraficionado#picoftheday #gun #guns #ak47 #saiga #7. 62×39 #finetobacconyc  –  (you win the badassery award)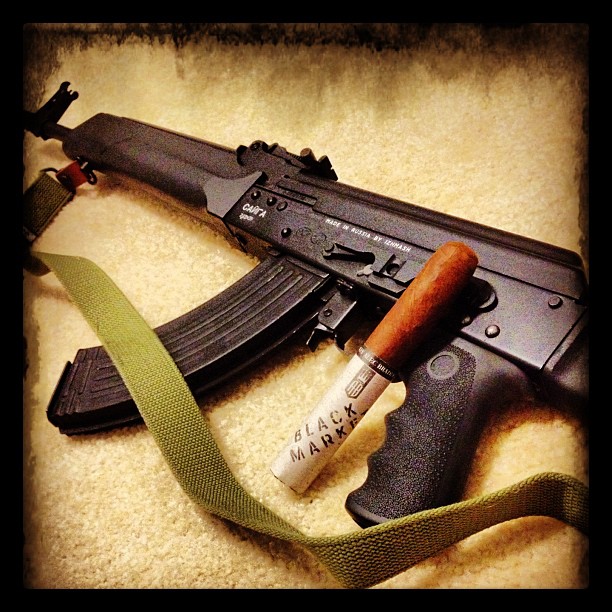 ~~~~~
#3
User: don_cerati
Smoking: Fernando Leon Robusto from La Aurora Cigars
Caption: Time for a stroll with the dog and a #cigar. This time I'm going with a Fernando León Robusto by @LaAuroraCigars (@mccbarry). Maybe I'll just keep it in the E. León Jimenez family this week… – October 23rd 2012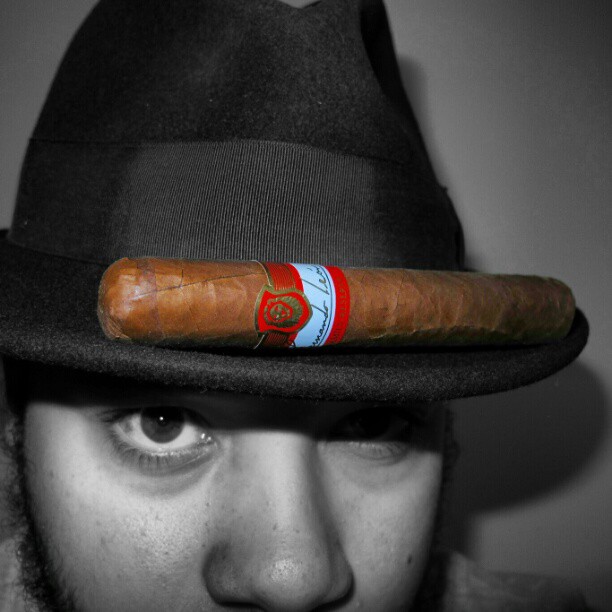 ~~~~~
Runners-Up
Here is a gallery of all the best awesome shots submitted this week, including our winners. Click to enlarge:
To submit a photo for consideration for next week's post, simply tag your cigar shots #FineTobaccoNYC. You can see the rest of the submissions here on Statigram.com, hashtag #FineTobaccoNYC.