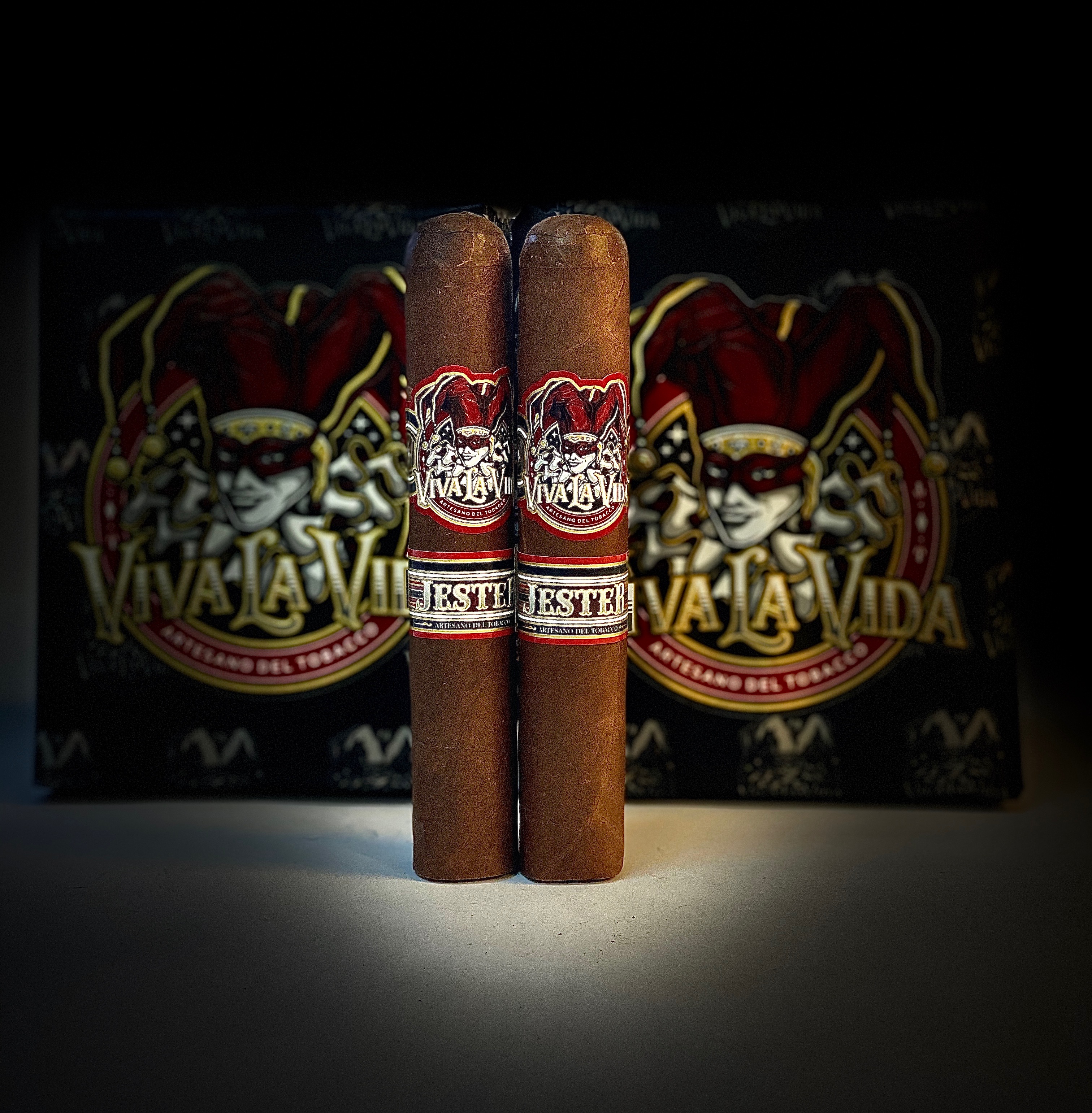 Miami, FL, October 16, 2019– AJ Fernandez has done it again. His master blending techniques, aging process and masterful craftsmanship has led to the arrival of the exclusive Viva La Vida Jester.  Packaged in a very convenient 5-pack measuring 5" X 56, the tobacco was carefully selected, blended and aged to perfection.  All authorized tobacconists will be able to sell the pack after an exclusive AJ Fernandez and Artesano Del Tobacco in-store event.
"We've been waiting for the Jester for almost a year and finally it's here. We couldn't be more satisfied with the finished product and cannot wait for everyone to try it. As they say, 'good things come to those who wait' and this statement continues to ring true with the Jester.   When we worked on the Jester with AJ Fernandez, all our attention was focused on the consumers' desires. "- Billy & Gus of Artesano Del Tobacco
As with all Artesano Del Tobacco cigars, the newly released Jester is exclusively manufactured and distributed by AJ Fernandez and only available through Authorized Brick & Mortar Retail Tobacconists.
Through a fusion of inherited techniques and learned patience, AJ has developed proprietary tobacco grown from the most prized seeds harvested exclusively on his family farms.  Perhaps the most essential quality of an AJ Fernandez cigar is not tangible. It is passion and discipline that motivates AJ to produce world renown premium cigars. The motivation that flows and radiates from AJ are contagious and palatable throughout all the artisans who hone their craft and skills under his hands-on tutelage throughout Nicaragua.  All these attributes stem from humble beginnings in San Luis, Pinar del Rio, Cuba where the Fernandez family heritage began.
# # #
If you would like more information about this topic, please contact Frank Santos at 786.800.5329 or email  Frankie@AJFcigars.com.
---
You can read our review of the original Viva La Vida release here.