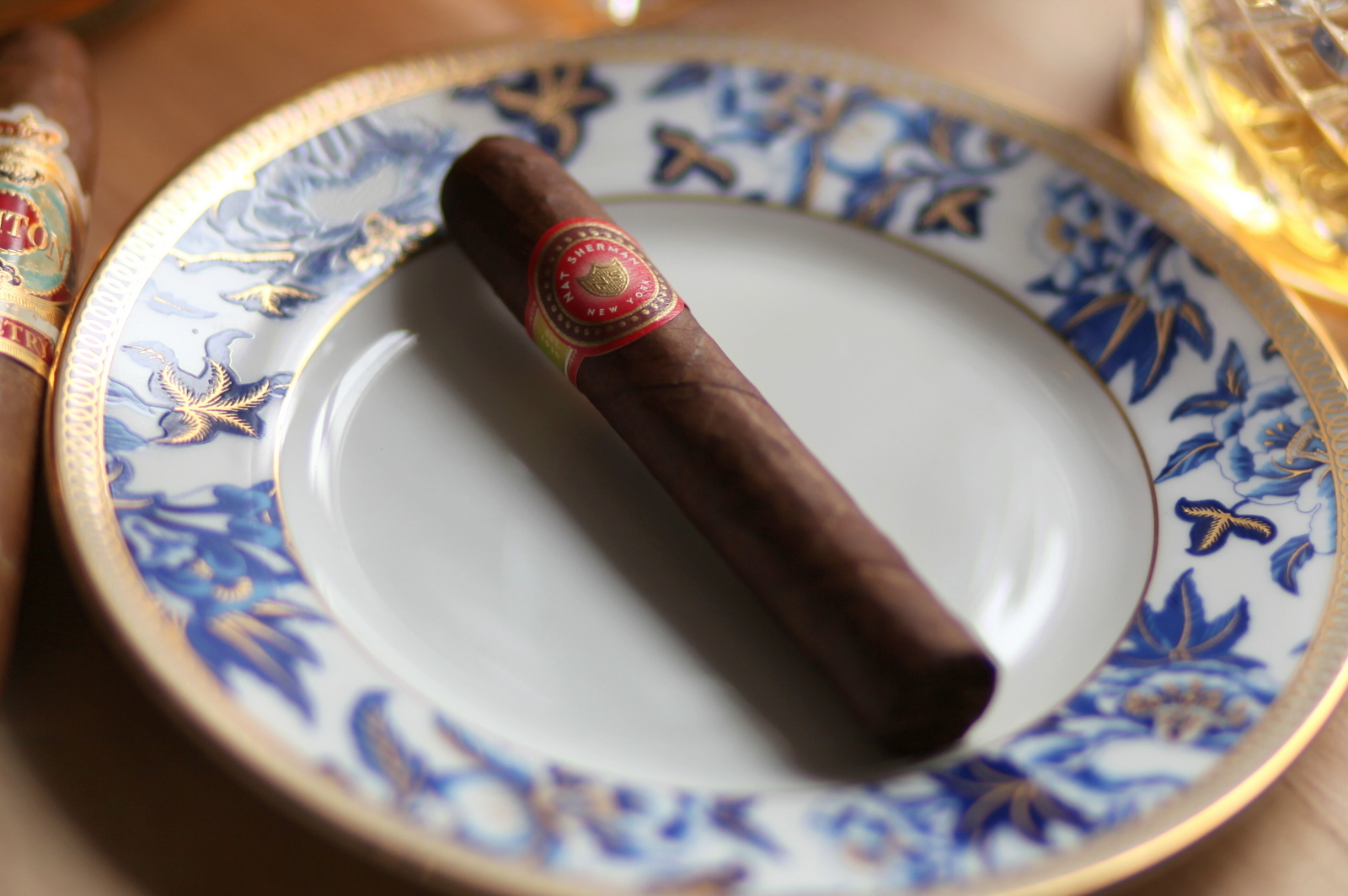 Nat Sherman has been putting out some wonderful premium cigars for some time now (see Metropolitan Habano, Timeless, Bench). The Panamericana brand is an exclusive only available to shops that are members of the Tobacconists' Association of America. The Secretos is the smallest vitola in the line, but one not to be underestimated. This was my first time smoking this cigar and it truly impressed.
Blend Specifics
Wrapper: Ecuadorian Sumatra
Binder: Nicaraguan
Filler: Costa Rica and Nicaragua
Size: 4" x 40 Secretos
Appearance & Construction
This diminutive smoke is oily with minimal veins and a chocolate colored wrapper. The cigar is expertly rolled with no soft spots and packed with tobacco. The understated red and gold band reads "Nat Sherman New York" with a gold crest in the middle.
Flavor & Smoke Characteristics
The cigar starts off with leather and a chewy smoke that envelopes the palate. A bit of white pepper comes into play with the leather dominating every puff. This is not a morning cigar for sure. Midway the Secretos develops a creamy texture with roasted nuts. The cigar once again smacks you with leather and the smoke is rich and savory on the finish. The final third delivers black and white pepper with a long sweet and toasty finish. I smoked this cigar until it burned my fingers.
Conclusion
Do not let the size full you, this is not your morning coffee cigar. The Secretos is a full bodied smoke full of complex flavors. In my experience cigars of this size seem to comprise more of a quick taste of what a larger cigar might offer and the size is more of a convenience for those short on time. The Nat Sherman Panamericana Secretos offers all the complexity and smoking enjoyment of a larger format to someone who is absent on time. I applaud the company for getting all these flavors into this vitola. I recommend picking up a box if you enjoy getting the most out of your cigar and maximizing what time you have.