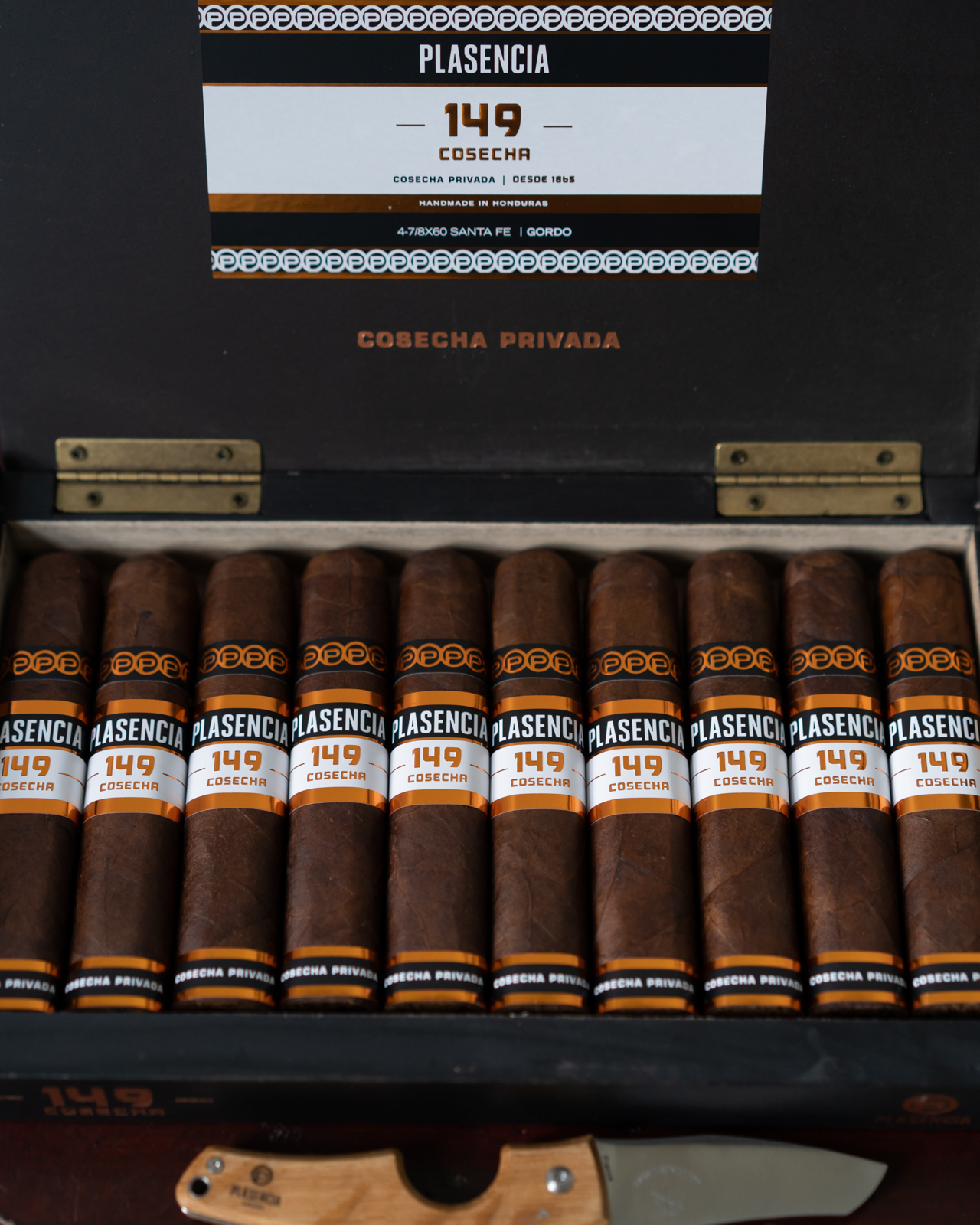 The Plasencia family has long grown massive amounts of tobacco for the industry's largest cigar brands. It is only in recent years that the company began developing its own core line of cigars, beginning with Plasencia Alma Fuerte (a tremendous cigar) and most recently the Plasencia Cosecha 149. Cosecha 149 translates to "harvest 149" in English and represents a Honduran puro from the company's 149th harvest in 2014.
Blend Specifics
Cigar Reviewed: Plasencia Cosecha 149 Gordito
Wrapper: Honduran
Binder: Honduran
Filler: Honduran
Size: 4 7/8 x 60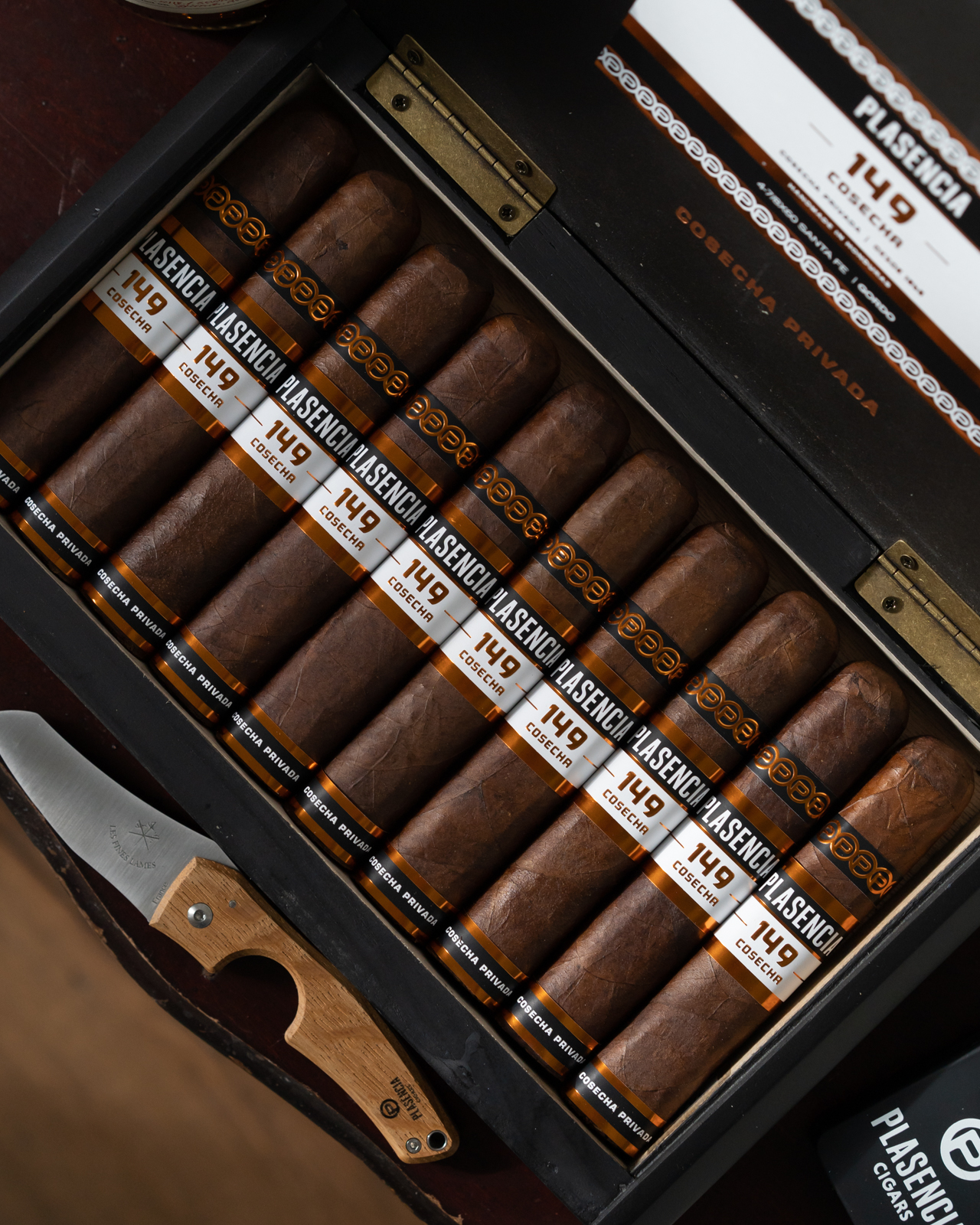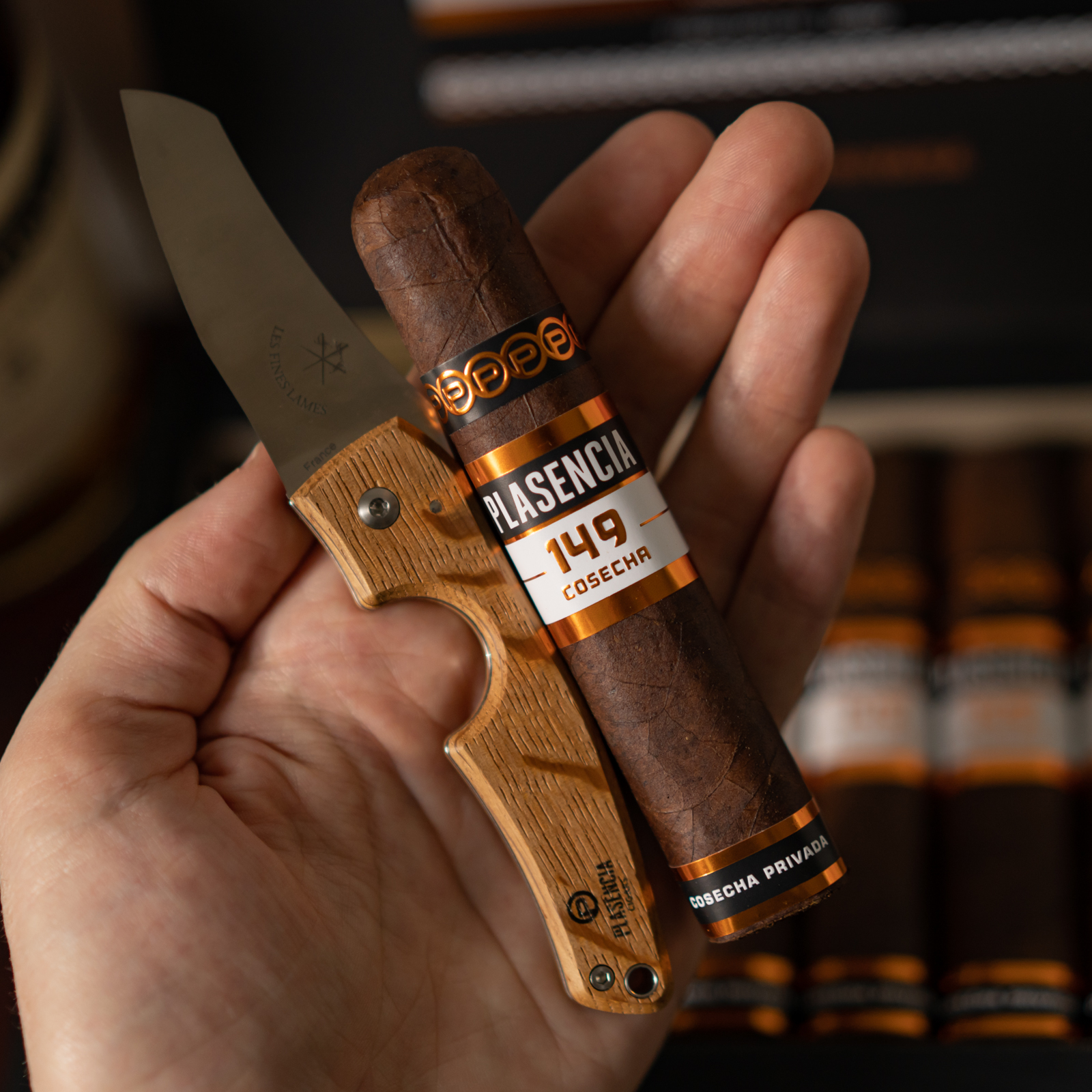 Blind Review: Plasencia Cosecha 149 Gordito
Appearance and Construction
The wrapper is dark chocolate in color with a box press shape and solid in hand. To the touch it's rustic and dry with several veins across the sides. With a squeeze there's a spongy quality to it as its not fully packed with tobacco. The foot smells of pepper which hits my sinus and I'm picking up cocoa notes as well.
Flavor & Smoke Characteristics
I take a straight cut with my Xikar cutter and clip the head of this thick cigar. The dry draw delivers raisins, berry, and oak on the tongue. I gently toast the foot with my Lamborghini lighter and the first puff is toasted marshmallow with wood and char. The ring gauge of this large smoke is not comfortable in my mouth and is a less than pleasurable beginning. There's some allspice on the next puff along with more toasty notes. I take a retrohale where I'm getting leather and a dry sensation as I exhale. Thus far the cigar is in the medium range with barnyard, earth, and wood on the short finish.
Halfway through and the ash is firm which is predominantly white in color. The burn line is razor sharp and the quality and combustion is spot on. The flavors are becoming deeper with coffee, spice, and toffee on the finish. The retrohale gives off the same drying sensation as before with leather and spice taking over the palate. Toast and char return on the next puff which is very similar from the cigar's beginning. Thus far there hasn't been a tremendous change in the flavor profile which makes the smoking experience lackluster. Taking a slow draw there's black pepper and some minerality on my tongue which has elevated the cigar to a mid to fuller range.
There's graham cracker along with cedar on the final third with a longer finish that has been present with this smoke. I'm picking up some maple which has sweetened the cigar balanced by earth and leather. The retrohale delivers upfront espresso bean with cedar and a bitter finish. There are red fruits alongside citrus and pepper that feels disjointed on my palate as I take another puff. Bakers' chocolate comes through with that cocoa bean and bitterness combination. With a final draw the cedar dominates with a creamy finish that lasted longer than most of the cigar.
Conclusion
Not being a fan of such thick gauges in general, this was a challenge to smoke. I find the girth uncomfortable while I'm smoking. Nevertheless, I can objectively speak to the flavors I did receive and base my review on such. The cigar started off with toast and oak followed by leather that dried my palate. The more pleasant notes were the coffee, cedar, and pepper notes that I got while I took a long draw. The cigar stayed in the medium range and the construction was solid. There wasn't much complexity in this smoke and it came off one dimensional. The blend didn't quite do it for me which is surprising as I've enjoyed several Plasencia lines especially the Alma Fuerte. I would recommend picking up some of those or maybe a Cosecha in another vitola that may represent the tobaccos better.
Final Rating: 87