Arturo Fuente Gran Reserva – Churchill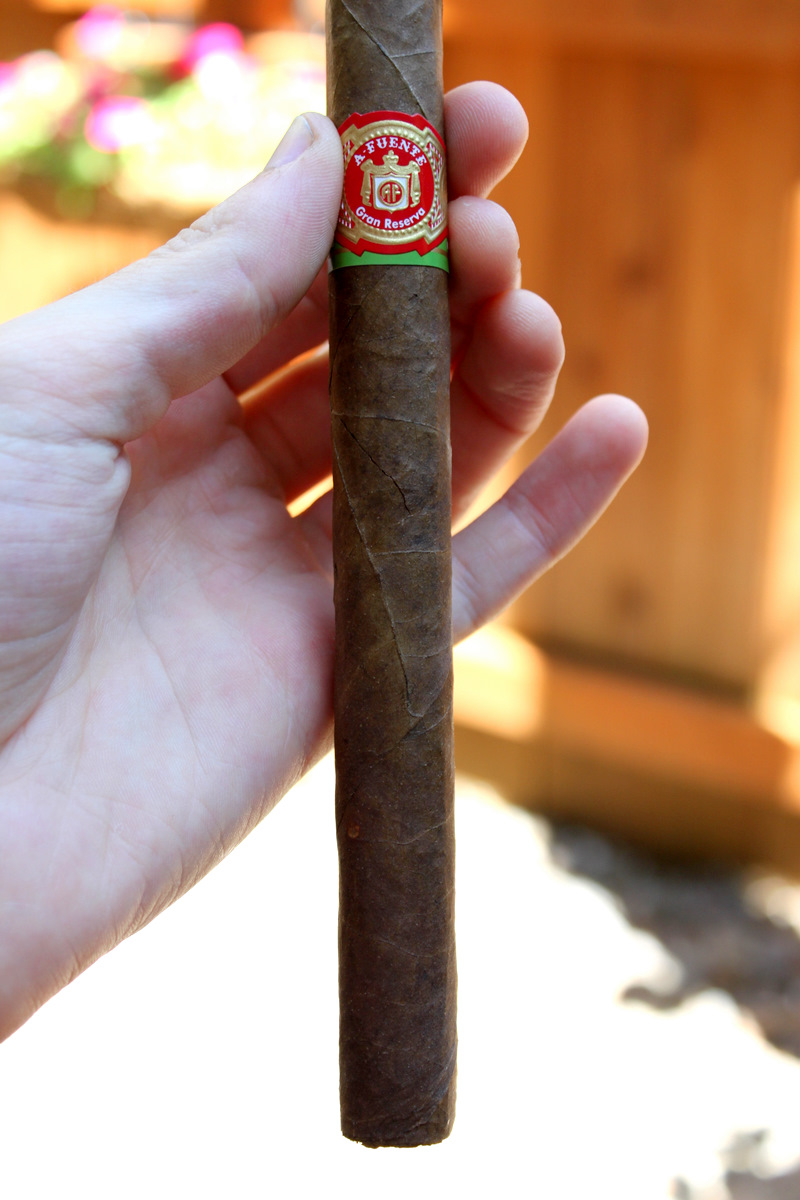 Tonight I enjoyed an Arturo Fuente Gran Reserva Churchill that was given to me by a good friend of mine. I've been blessed with many friends, including a few who bless me with cigars from time to time – that is always a treat.  I've probably had five of these Dominicans before, and I have found them to be very consistent in terms of taste, build, and overall quality. The only problem I've consistently noticed with this cigar is difficulty achieving an ideal amount of smoke on the draw.
The construction of this cigar, however, was a bit disappointing. It was not packed consistently, and I noticed spots of discoloration (you can see them if you enlarge the image above). There was slight peeling on the natural wrapper as well. As mentioned, though, this is not characteristic of this line of cigars, at least in my experience.  The other four in my humidor show none of the same problems, so I'd say the construction here is an exception to the rule.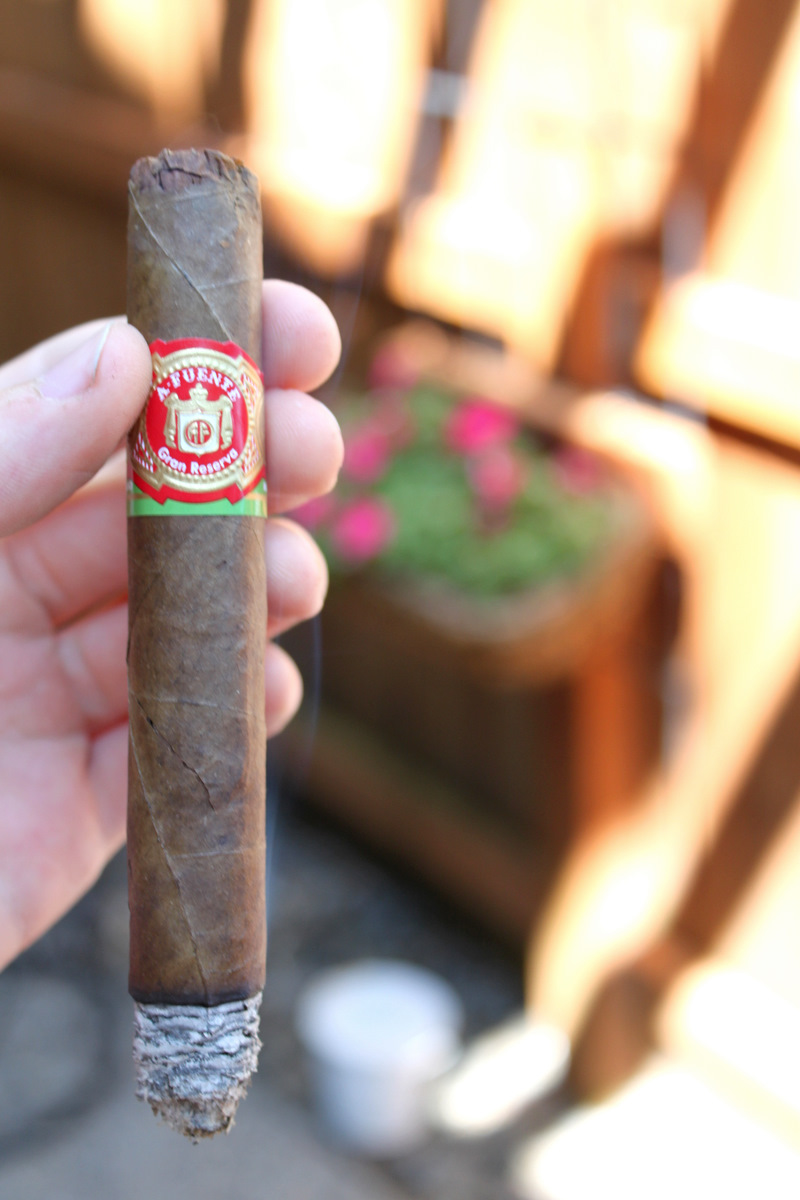 The smell of the wrapper was faintly sweet with a hint of nut and cedar that really exploded after I lit the cigar.  The first third was mild in strength and body, with subtle nuttiness to the taste and a sweet aroma, which I really enjoyed. There was also a bit of leather in there – a nice touch. The burn wasn't very even, which bothered me, but I found that it had evened itself out by the second third.
The last two thirds were very similar – not a lot of change as far as taste goes, which to some might be a disappointment. The cigar did take on more body as it burned closer to the label. After I took the label off, however, the smoke became bitter and the cigar overheated. That really annoyed me, because I typically enjoy the last few minutes of a cigar the most.
Conclusion: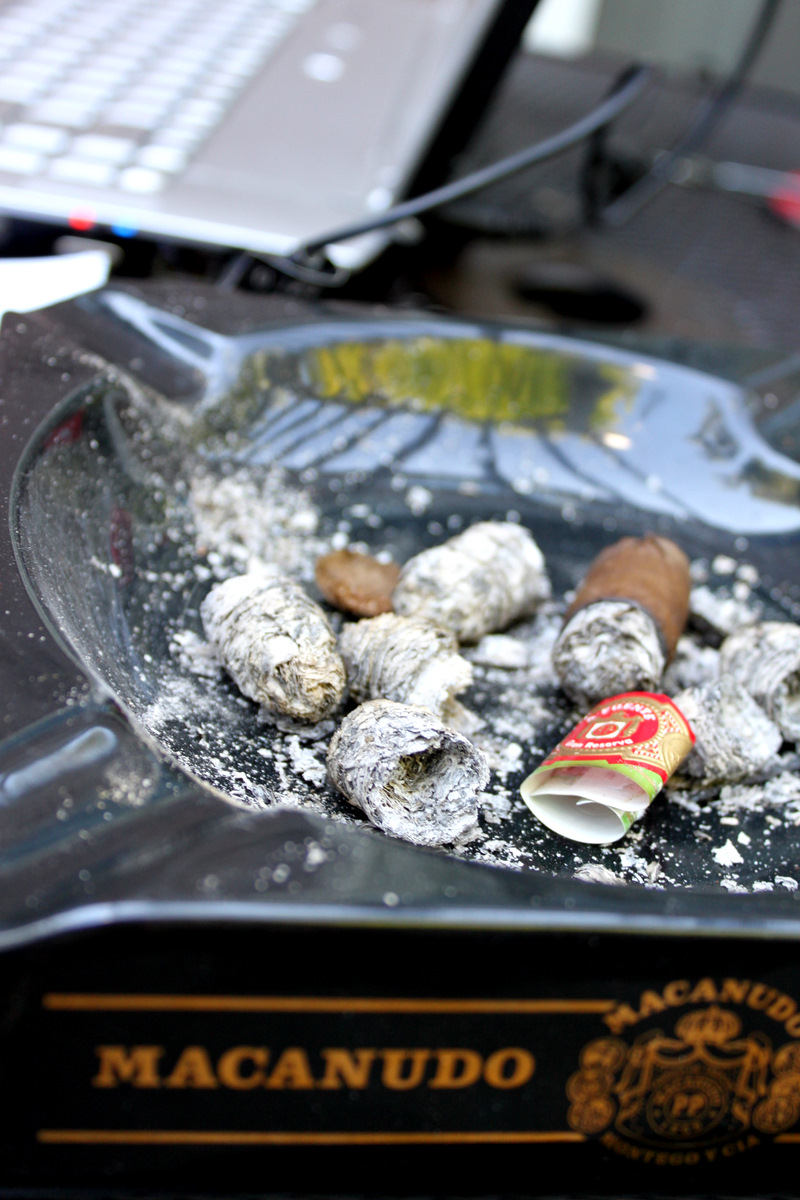 I've never smoked a Fuente that I didn't enjoy, and this cigar was no exception. I've seen this particular cigar described as a medium bodied cigar, but I feel like that is a stretch – seemed mild to me. There were a few problems for sure, but for a cheaper smoke (~$5-6) I have a hard time not recommending it to anyone looking for a mild or mild-medium cigar.
Final grade: B+