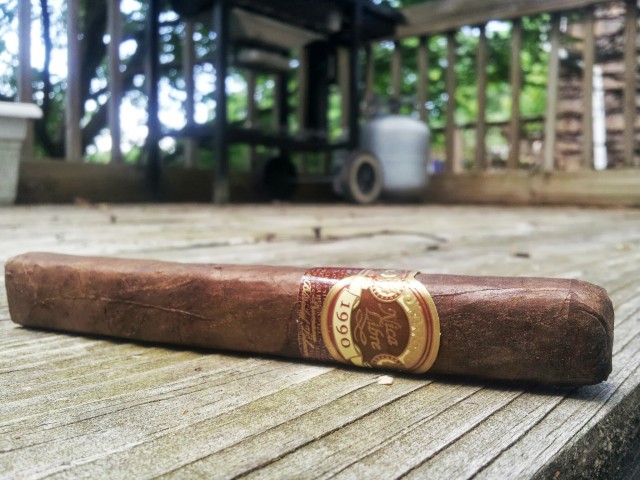 This review is a long time coming. Anyone who has been following FineTobaccoNYC knows that since ordering my first five pack, I've been a huge fan, even advocate of this cigar. Why? Because, though it is clearly a copycat of the Padron Anniversario series, I believe that the Nica Libre 1990 is unequivocally the best value cigar out there (I buy boxes at under $2 a stick). And yes, it stacks up well to Padron for those wondering.
And with that, we'll get to the review, shall we?
Blend Specifics
Wrapper: San Andreas Maduro
Binder: Nicaraguan
Filler: Nicaraguan
Appearance & Construction
The Nica Libre 1990 is a solidly constructed box press with a rich brown maduro wrapper. The band is very similar to the band on the Padron Anniversario series, but instead of being double-banded it is a single band. The draw is consistently perfect on these cigars, providing for lots of smoke. Also of note is that the cigar is triple capped – you don't find that often on cigars this cheap.
Flavor & Smoke Characteristics
As other reviewers have noted, this cigar opens up with a medium bodied profile full of coffee, black pepper, cocoa, and earth. This profile is very comparable to the Padron Anniversario 1964. As this cigar progresses into the first inch, the peppery texture is complemented by a soft, creamy texture on the nose.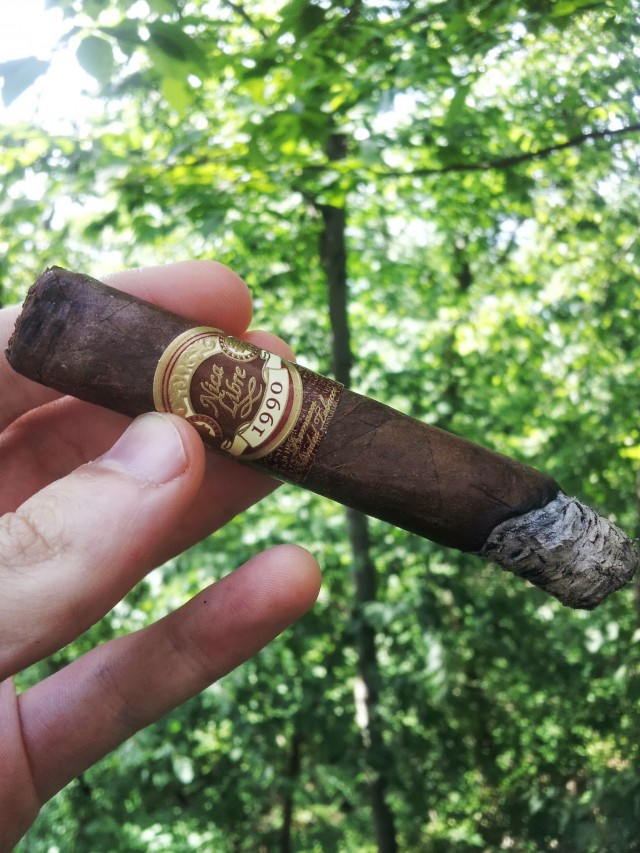 Into the second third, the body and strength pick up, along with the black pepper notes, leaving some tingling on my tongue. A few burn issues throughout this smoke, but those are not characteristic of this cigar. Nearing the final third, a few more notes emerge, including a nice woodiness and a slight leatheriness. From there, the smoke heats up a bit at the end – not the most enjoyable ending.
Conclusion
At under $2 stick on CigarBid.com, this cigar is unbeatable. I've heard this opinion restated over and over again through social media, whether it is on our Facebook page, Twitter, or Instagram. The Verdict? Do yourself a favor and buy a box of these cigars. You won't regret it.
Final Grade: A+