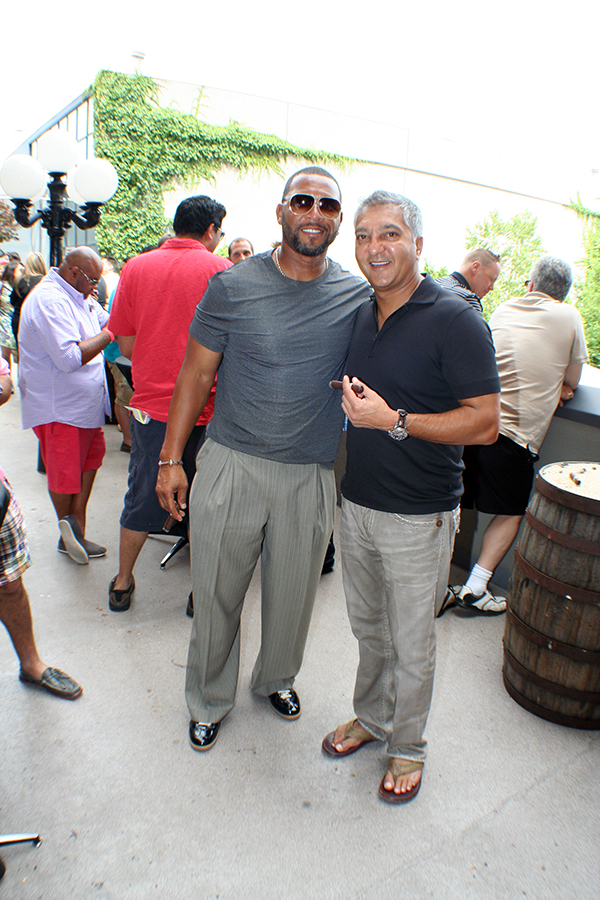 On Saturday, July 27, from 1 p.m. to 4 p.m., stogy connoisseurs gathered for the Cigar Social at Studio Square NYC to enjoy premium whiskey tastings, cigars custom-made by Rocky Patel, unlimited barbecue, and live entertainment. I had tickets to go, but alas fate had other plans that day.
Studio Sq. has recently become one of the hottest venues in New York City for cigar smokers. Starting last Summer, they've hosted some of the most massive cigar events in NYC. Probably the best part of having Studio Sq. in service of the NYC cigar community is that management there has brought an incredible knowledge of cigars, whiskey, and entertainment, as well as an impressive list of connections together to create some amazing events.
Here are some photos from the recent Cigar Social. Don't miss out on their future events! Follow Studio Sq on Twitter or sign up for the FineTobaccoNYC event mailing list for cigar event invites.