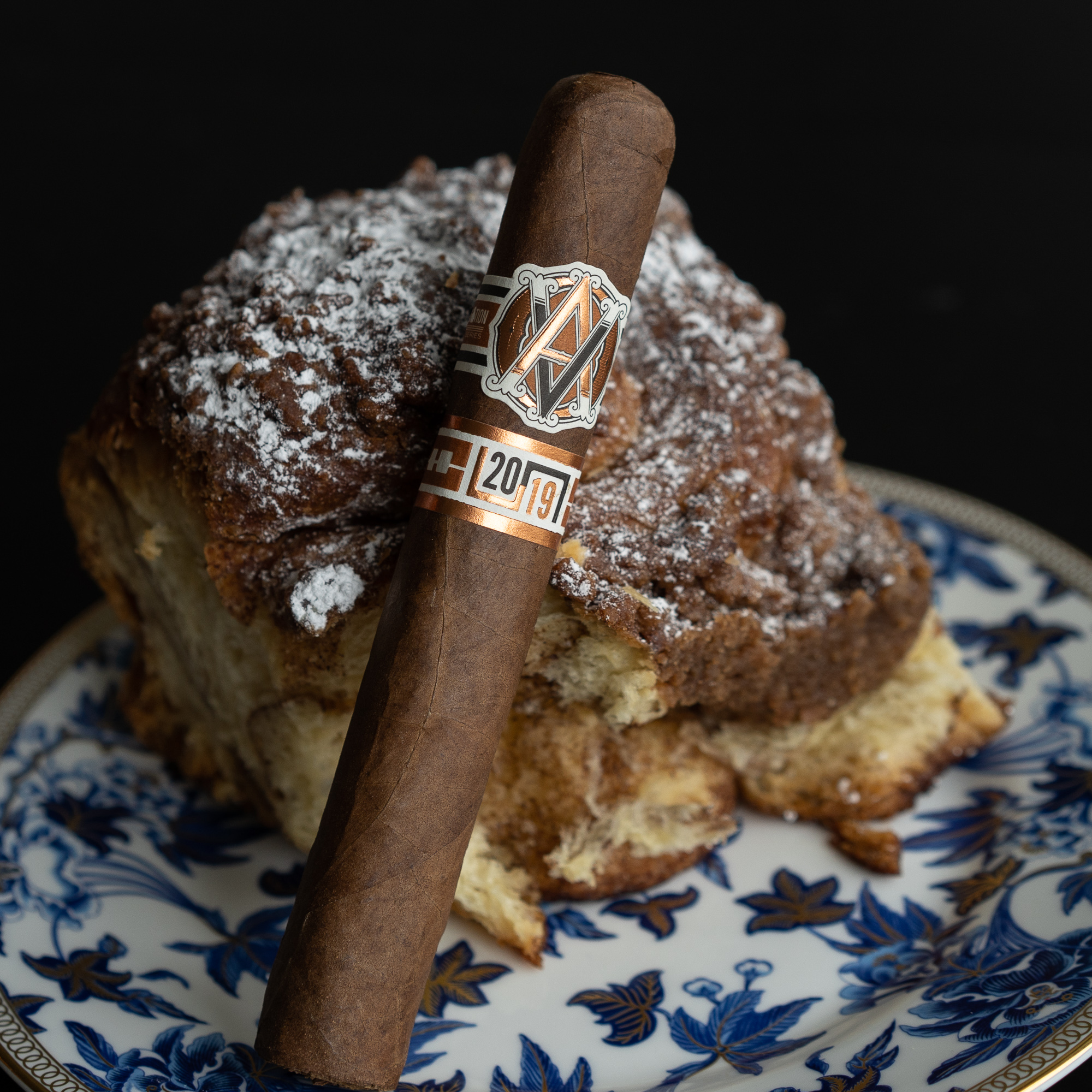 When AVO announced the next blend in its  annual Improvisation Series, I was excited. AVO has been one of my favorite brands ever since I went nuts for each blend in the (sadly discontinued) "Classic Covers Series." Thankfully, 2019 has been a special year for AVO, with the brand releasing at least five new blends, including four very good blends in its "Unexpected Series" (reviewed: Tradition, Moment, Passion).
Will the AVO LE 2019 meet the high standard of blends that have come before? Let's find out.
Blend Specifics
Cigar Reviewed: AVO Improvisation Series 2019 (LE 2019)
Wrapper: Ecuador
Binder: Dominican Republic
Filler: Dominican Republic / Peru
Size: 6 x 52 box press toro
Appearance and Construction
The AVO LE 2019 is stunningly branded as ever. White, black and rose gold all come together to give an impression of luxury and sophistication. The outer wrapper itself is without blemish save for a few visible veins.
Once cut, I test the draw and it's a tad loose, about a 5.5/10 in terms of amount of restrictiveness. The cold draw summons notes of almonds, fresh bread and some light spices that tickle my lips. Off of the foot I pick up aromas of wood, grilled meat, grilling spices and light cocoa powder.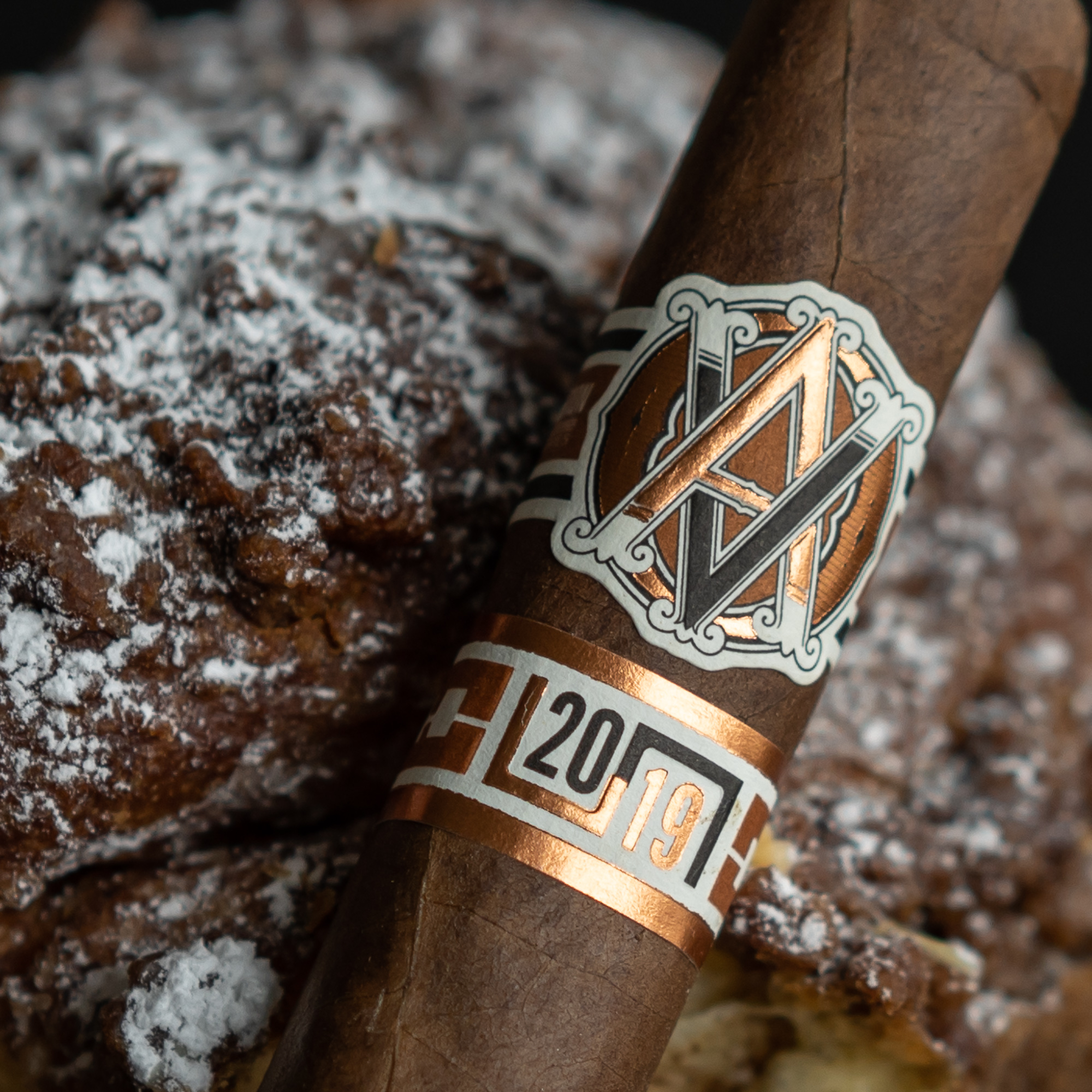 Flavor & Smoke Characteristics
Once lit, the AVO Improvisation Series 2019 generates copious amounts of relatively mild, toasty, spicy smoke. There's also a dusty, mushroom-like note that reminds me very much of the AVO XO Intermezzo. By an inch in, oak, tangy fruit, toasted bread and bitter almond enter the mix. Good complexity, but not entirely outside the AVO wheelhouse. Construction is very good, with a straight burn and cool / plentiful smoke production.
Overall, it's a beginning that is mostly familiar and I'm left feeling like I want more out of it.
The AVO Improvisation Series 2019 continues along mostly the same until the second third, where the tangy fruit note ramps up quite a bit. A few puffs later the bitter almond note is back, with a bit more spice along with it. Thankfully the strength of the cigar also picks up though it still doesn't break medium. The retrohale is another story, full of pepper and toasted bread. The ash that develops in the second third and past the halfway mark isn't quite as perfect as the first two inches, but it doesn't require any relights.
In the final third, the smoke becomes much more toasty and finally arrives (a bit late) at medium body. Otherwise, more of the same. Thankfully construction remains excellent, and the smoke remains cool all the way to the end.
Conclusion
The AVO Improvisation Series 2019 is a good cigar. It showcases lots of enjoyable notes and stays in balance all the way through. Still, I always found myself always wanting more.
So, good? Yes. Just not a dynamite cigar like so many other AVO blends.  Worthy to buy for fans of AVO, but I don't think I'll be purchasing it again.
Final Rating: 87