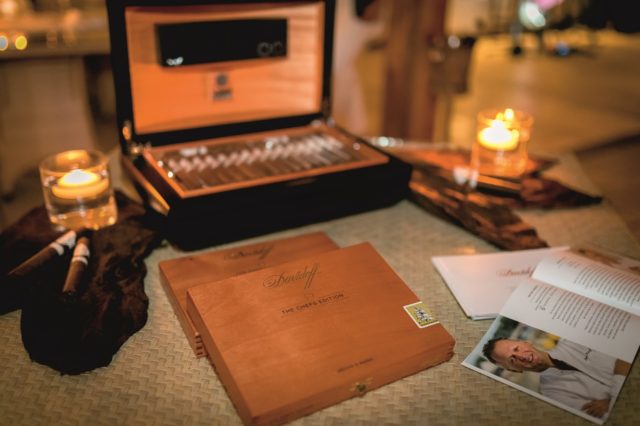 In early April, Davidoff launched the new and highly anticipated Chef's Edition cigar at their NYC flagship at Brookfield Place. Running about $30, the cigar is comprised of an Ecuadorian habano wrapper, Ecuadorian Connecticut binder, and four Dominican fillers including: piloto viso, San Vicente mejorado seco, San Vicente mejorado viso and San Vicente viso. The composition of the cigar is impressive, but Davidoff took the development of the Chef's Edition to a new level by leveraging the combined palates of the Davidoff Master Blenders with six of the world's top chefs.

From Davidoff:
For the first time in history, the Davidoff masterblenders have collaborated with six of the world's top chefs to create Davidoff's latest cigar creation, the "Davidoff Chefs Edition." The cigar was crafted to be a perfect partner to round off an exquisite gourmet meal and augment the enjoyment of the memorable conversations that typically follow these meals.
Peter Knogl, Maria Marte, Léa Linster, Ali Güngörmüs, Michel Trama, and Renato Wüst applied their refined palates in influencing masterblenders in blending this unique cigar.
"The Davidoff Chefs Edition offers fine dining an exceptional cigar for connoisseurs to enjoy after a culinary experience. This unique partnership with some of the world's greatest chefs has been highly inspiring for our masterblenders to blend a memorable cigar," believes Hans-Kristian Hoejsgaard, gourmet and CEO of Oettinger Davidoff AG.
At the event, Hans-Kristian Hoejsgaard, Global CEO at Davidoff discussed the new Chef's Edition and answered questions about the future of the company. Guests and press tasted the Chef's Edition alongside cognacs from Camus, including the Camus Elegance XO and Camus Borderies XO.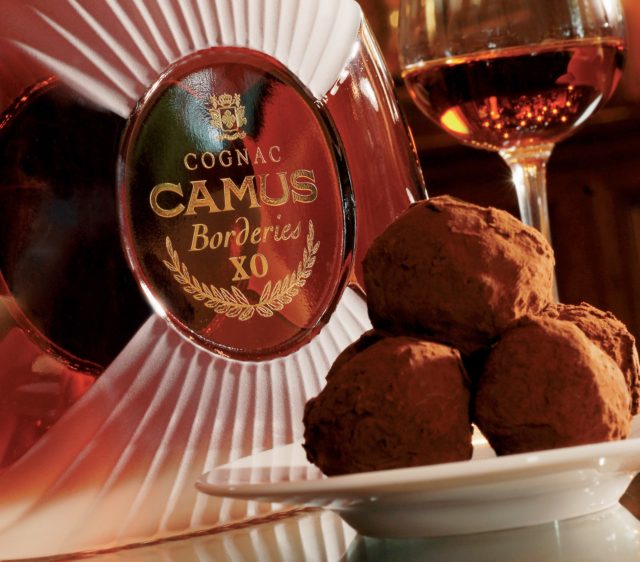 The Davidoff Chefs Edition are available at selected Appointed Merchants in the US and at Davidoff Flagship Stores.