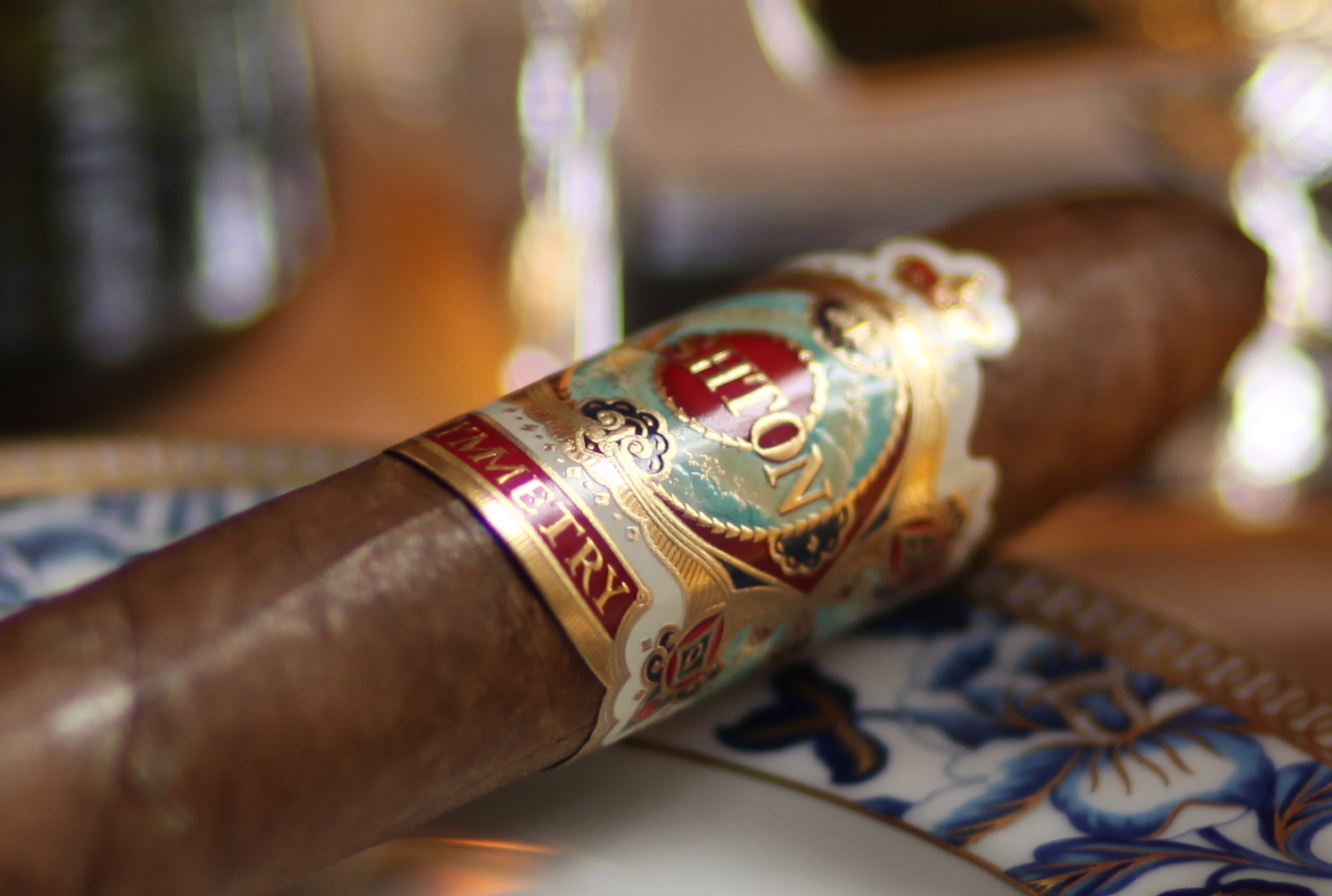 I am a big fan of Ashton's cigar lines from their more mild Cabinet blends, to their fuller Virgin and Estate Sungrown cigars. Their newer Ashton Symmetry line is once again made in collaboration with the Fuente's and lives up to its moniker of a perfectly balanced smoke.
Product Specifics
Cigar Reviewed: Ashton Symmetry Belicoso
Wrapper: Ecuadorian Habano
Binder: Dominican Republic
Filler: Nicaraguan, Dominican Republic
Size: 52 x 5 ¼" Belicoso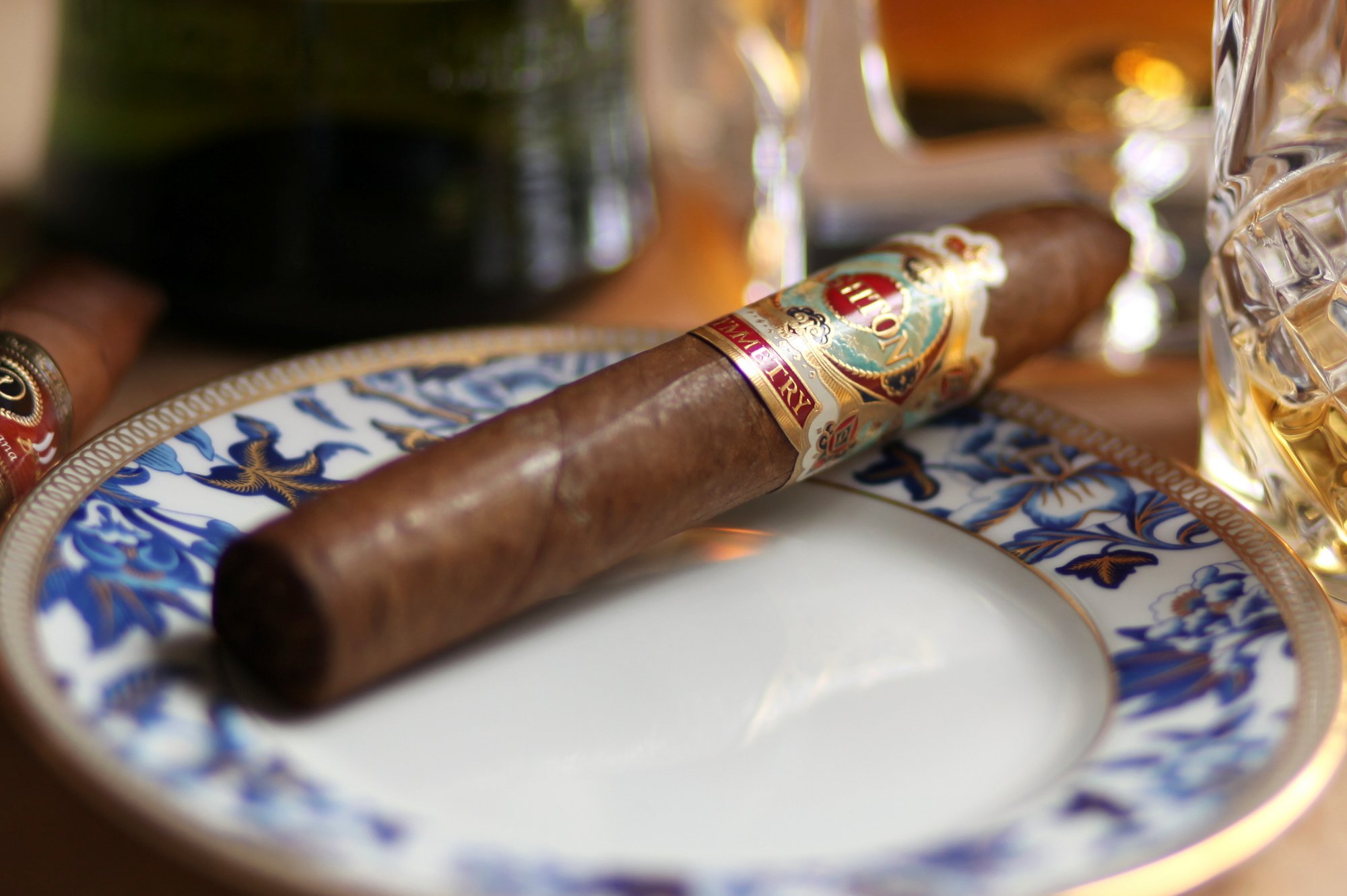 Appearance and Construction
The wrapper of the Ashton Symmetry has a beautiful sheen that's silky and smooth to the touch with seemingly flawless construction. Pressing the cigar gives the feel of copious amounts of tobacco throughout. The band is elegant with blues, reds and gold all in harmony. The word "Ashton" is in the middle of the band with "Symmetry" in gold balancing out the bottom and a crown hovers atop. A regal cigar to behold.
Flavor and Smoke Characteristics
The Symmetry starts off with a serious amount of cinnamon and graham cracker followed by maple and sandalwood. There's an underlying creamy element that coats the palate all the while baking spices appear to linger on the finish. Thus far this cigar is revealing complexity and style.
Midway a fuller blast of nicotine is noted with seasoned oak and a touch of leather. There is a bit of ripe plum on the retrohale followed by a vanilla sweetness on the finish. Rich tobacco dominates at this point with some toasted oak and leather coming through. Even with a fuller flavor at this point the Symmetry is careful not to overwhelm the palate but gives you just enough to catch these flavors and then scale back to a medium body.
The last third combines leather, wood and cream with a hint of that cinnamon once again. This spice revitalizes the palate and brings the cigar full circle. Some more of that graham cracker is present with a swath of lush dark fruit on the finish. An incredible smoking experience.
Conclusion
I am always impressed with the quality of Ashton cigars and how they take so much time in creating a new brand and blend. Their specificity to each profile is why they remain one of the best cigar producers out there. The Ashton Symmetry is just that, the epitome of balance in a smoke from beginning to end. You would be hard pressed to find a better example of complete flavors in a cigar. I would pick up a box without hesitation.