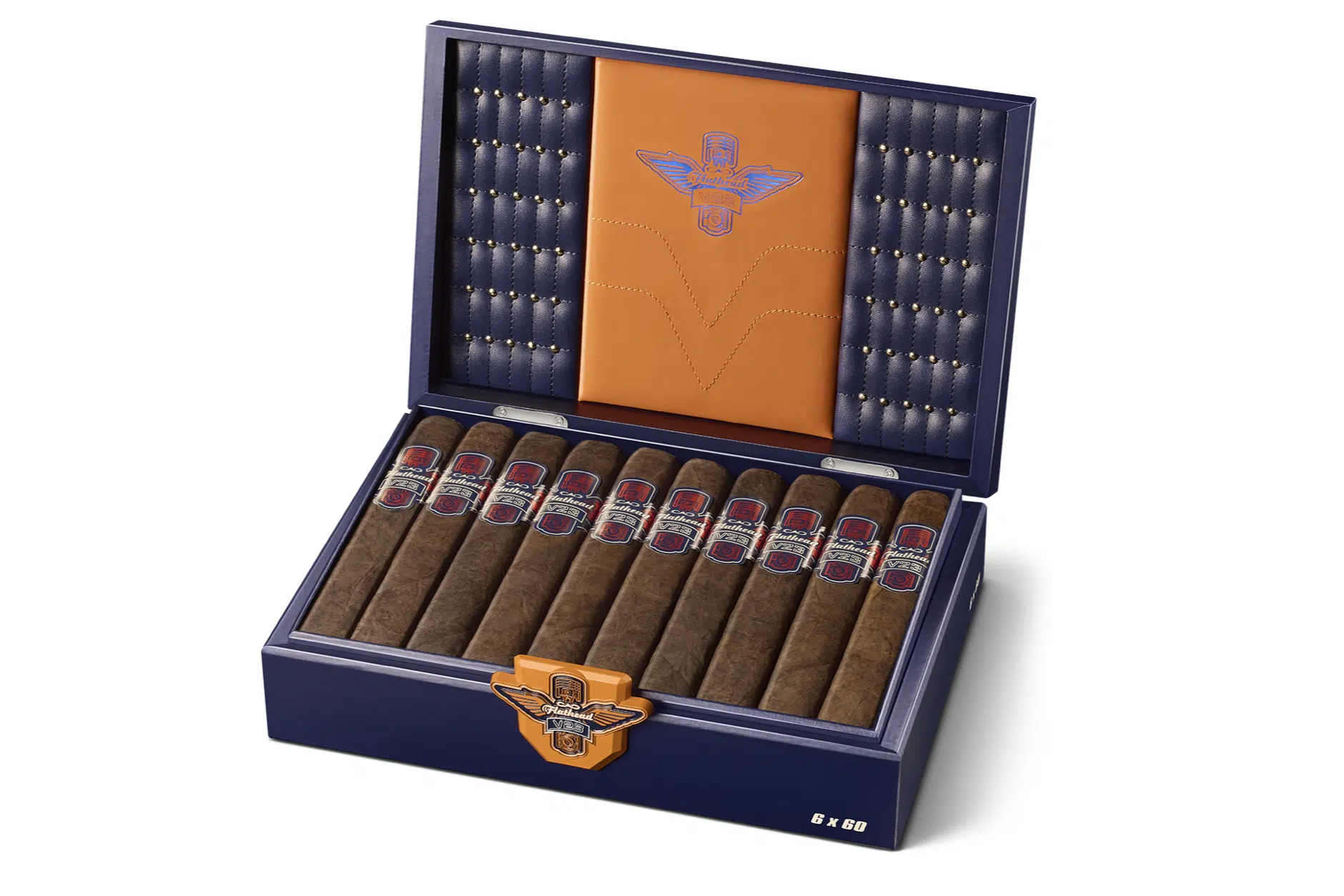 General Cigar Company has introduced the CAO Flathead V23, extending the motorsport-themed Flathead series. The V23 is inspired by the iconic Ford GT40, a racecar known for its triple consecutive victories at the 24 Hours of Le Mans in the 1960s. The V23's packaging mirrors the GT40's distinct color scheme and even incorporates tufted leather on the box lid.
Discussing the new launch, Senior Brand Manager Ed Lahmann stated, "The CAO V23 commemorates 100 years of Le Mans and pays tribute to the influential American racecar that left an indelible mark in motorsport history."
Lahmann further detailed the cigar's characteristics, highlighting its departure from its predecessors. "While the V23 retains the large-ring, box-pressed, full-bodied qualities of prior blends, it distinctly stands out in its balance between power and finesse. Drawing a parallel with the GT40 MK1, known for its combination of performance and elegance, the V23 offers both substance and a refined smoking experience. It's a cigar crafted for aficionados, balancing strength with intricate flavor profiles. We eagerly await the feedback from CAO fans."
CAO Flathead V23 Blend Specs:
Wrapper: Honduran
Binder: Nicaraguan
Filler: Combination of Honduran and Nicaraguan
Factory: STG Esteli, Nicaragua
Vitola: 6X60 Box-press
Packaging: Boxes of 20
Distributor: General Cigar Co.
Price: $13.99 per cigar
The CAO Flathead V23 is scheduled for shipping starting September 1st.