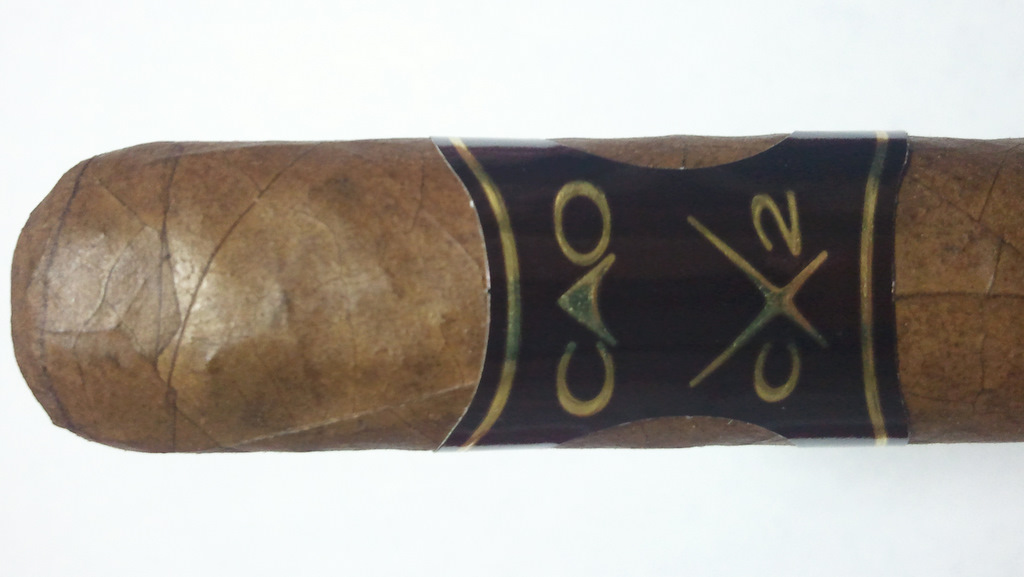 Once again I find myself where my love affair of cigars began over 10 years ago, in front of my house on a humid summer night watching the cars and the people go by—which in New York City is never a dull moment.  Tonight I find myself accompanied by a CAO CX2 that has been resting in my cooler for a little over 7 months.   This will be the first of a series of reviews and it will be something of a CAO trifecta (CX2, LX2 and MX2).
Unfortunately, the CAO CX2 is currently a Famous-smoke.com exclusive and no longer available at your favorite cigar shop.   This particular stick and gets its name from a double dose of cameroon in the wrapper and binder and surprisingly enough Colombian and Nicaraguan filler which I find to be an interesting blend to say the least.
Blend Specifics:
Size: Toro 6×54
Wrapper: Cameroon
Binder: Cameroon
Filler: Colombian and Nicaraguan filler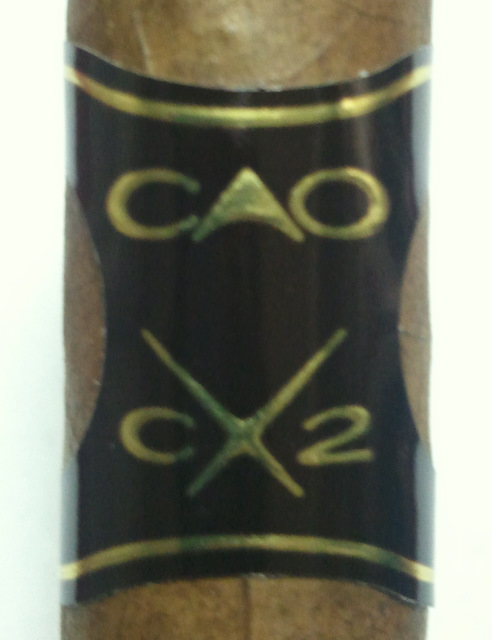 Appearance and construction
At first glance I can't help but notice the black band with gold lettering that reminds me a woman's one piece bathing suit, albeit a sexy black one.  Take a look at the wrapper and you see a smooth Cameroon leaf with a slight sheen. No blemishes with minimal tooth.
Taste & Smoking Characteristics
The first draw immediately gives away the Cameroon contents of the CX2 with its characteristic grassy/spice that is consistent of Cameroon tobacco. As the stick progressed it shifted to a slightly dry and leather. Right around the end of the first third what appeared to be some tunneling action taking place right before my eyes drew my attention. Keeping a close eye, I hoped for the best and prepared for the worst.
As I progressed into the second third, there were no changes or anything interesting to note just a continuation of the grassy/ leather flavors I am not particularly fond of.  Consequently, I found watching the burning characteristics more interesting.  I must say, the tunnel action corrected itself and I was left staring at the ash.
In the final third, there were no changes in flavors.  However, I must say the ash has not been pretty. Since I first lit this cigar it has been blotchy and somewhat flaky.
Conclusion
Overall the CX2 was an uneventful smoke. The grassy/spice held a firm grip on the taste profile and would not let go. Nevertheless, consistency is key here and if you're a fan of Cameroon this stick will give you plenty. I must say I have smoked this stick numerous times and I feel confident saying I personally don't like it. Cheers
Final Grade: C