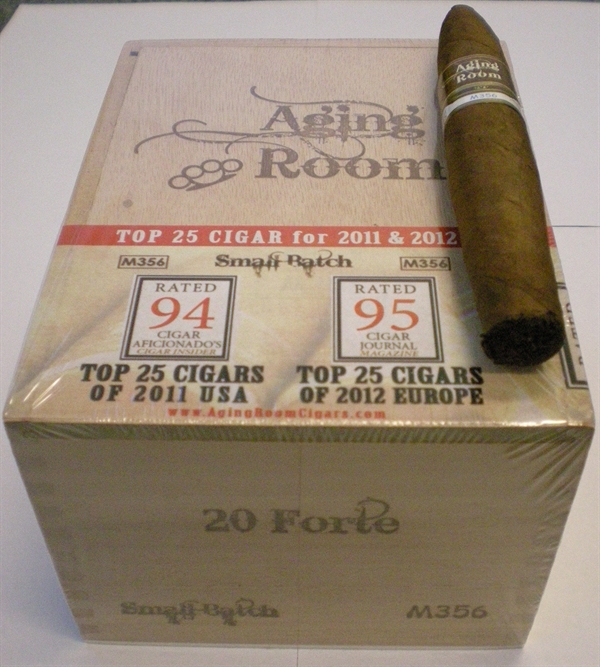 I was lucky enough to smoke another one of Rafael Nodal's Aging Room creations in this beautifully constructed perfecto vitola the M356 Forte. Rafael of Boutique Blends has hit the mark with his small batch Aging Room cigars and thus far I haven't found a blend that I didn't enjoy fully. The M356 line features an extremely limited blend of tobaccos from the Dominican Republic with a Habano seed wrapper and the taste profile was something else. Enjoy.
Appearance & Construction:
The cigar has a lovely sheen to the wrapper that is silky smooth to the touch. A noticeably firm cigar that seems full of tobacco with no soft spots. There were some slight veins around the stick but that didn't detract from the classic appearance of this well rolled perfecto.
Wrapper: Dominican Habano Seed
Binder: Dominican
Filler: Dominican
Size Perfecto- 5 7/8 x 40/56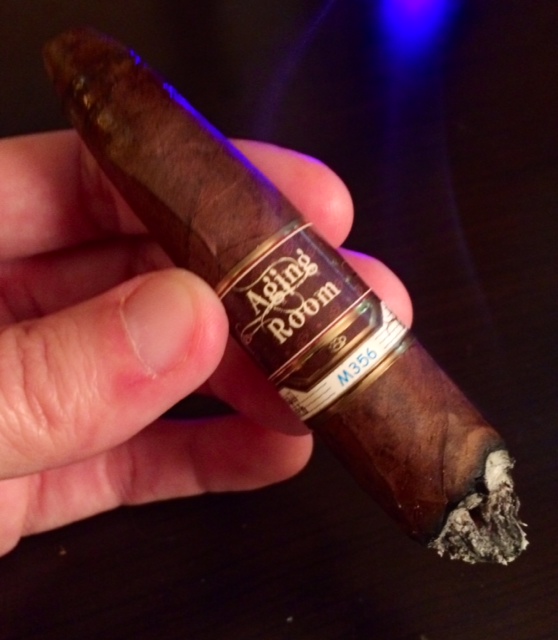 Taste & Smoking Characteristics:
As I gave a nice size clip to the tapered end of the cigar I got a firm draw that gave a toasty dry draw of nuts and earth. Upon lighting I was greeted with toasty oak and earthiness. As the cigar developed spice and graham cracker intermingled around the coating of my mouth with a roasted nuttiness on the finish. The draw continued to be firm yet delivered a cacophony of flavors ranging from earthiness, spice and some full tobacco notes. Midway the Forte had flavors of hay, cinnamon and a bit of citrus on the end. The final third is where the Forte shined as the roasted nuts and spice returned to offer a satisfying finish to the cigar. The stick throughout was a medium plus for me and provided flavor profiles I enjoy the most in a cigar. Although the burn could have been better I smoked this stick down.
Conclusion:
Rafael Nodal has impressed me once again with his Aging Room Boutique Blends. Despite a firm draw which can be typical for this vitola, the quality of tobacco was stellar. The changes in flavor as the cigar progressed showed craftsmanship in the blend and made for a truly Small Batch stick. If your local tobacco shop carries Aging Room I would recommend grabbing any blend as everything I've smoked in the line is smoking well right now. Grab a BIG batch of these!