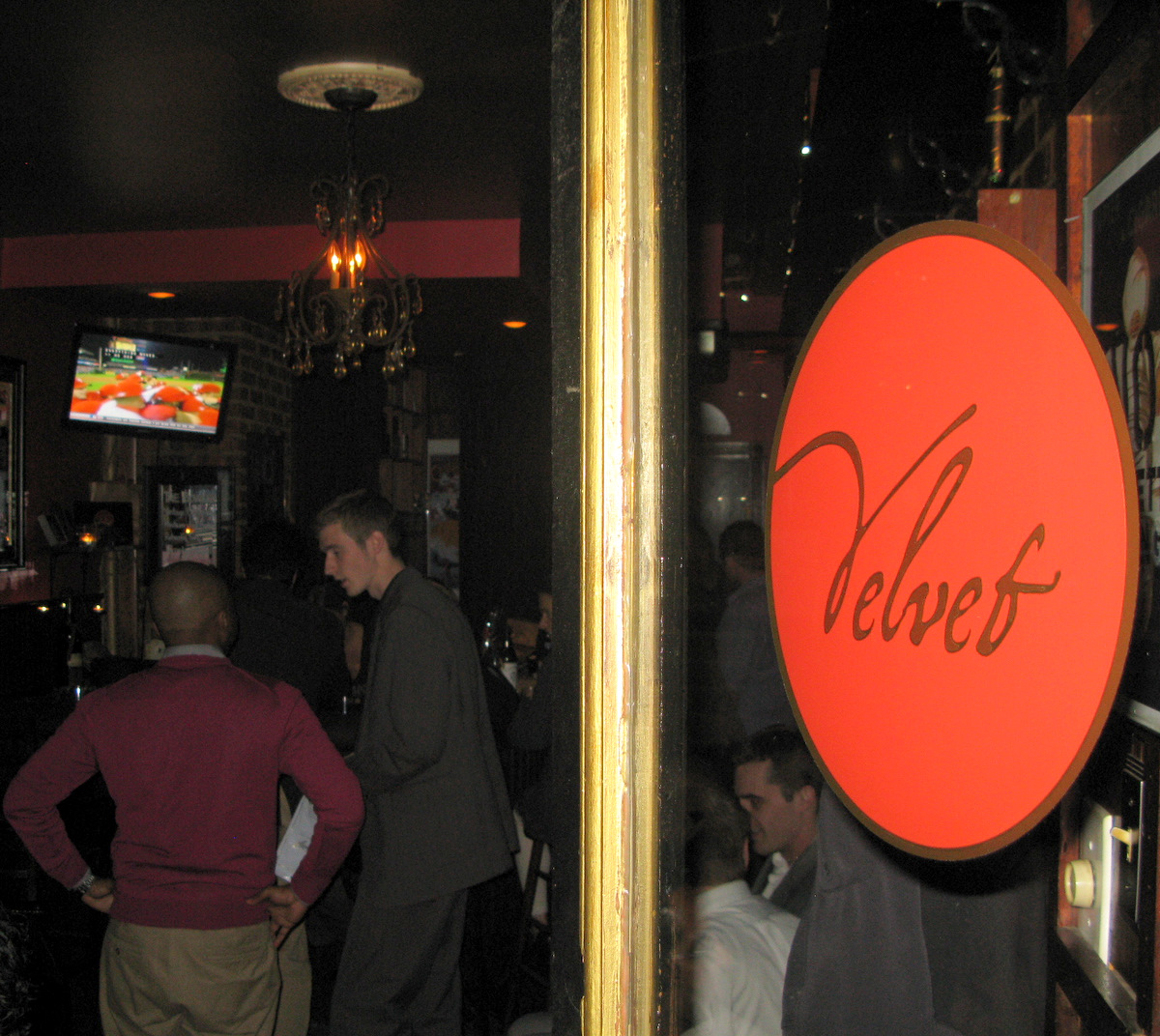 FTNYC's "Fall Smoke" at Velvet Cigars
Last night, FineTobaccoNYC hosted the first Fall smoke of the season at Velvet Cigars on the Lower East Side of Manhattan. By the day before the event, 17 people from all over New York City had RSVPd for the event, and 14 showed up. So there were plenty of people to meet, and even more conversations to have! The event was officially scheduled to run from 7:00pm – 9:00pm, but FineTobaccoNYC event guests stayed much later enjoying cigars, wine, and the beautiful atmosphere set by Velvet's gorgeous lounge.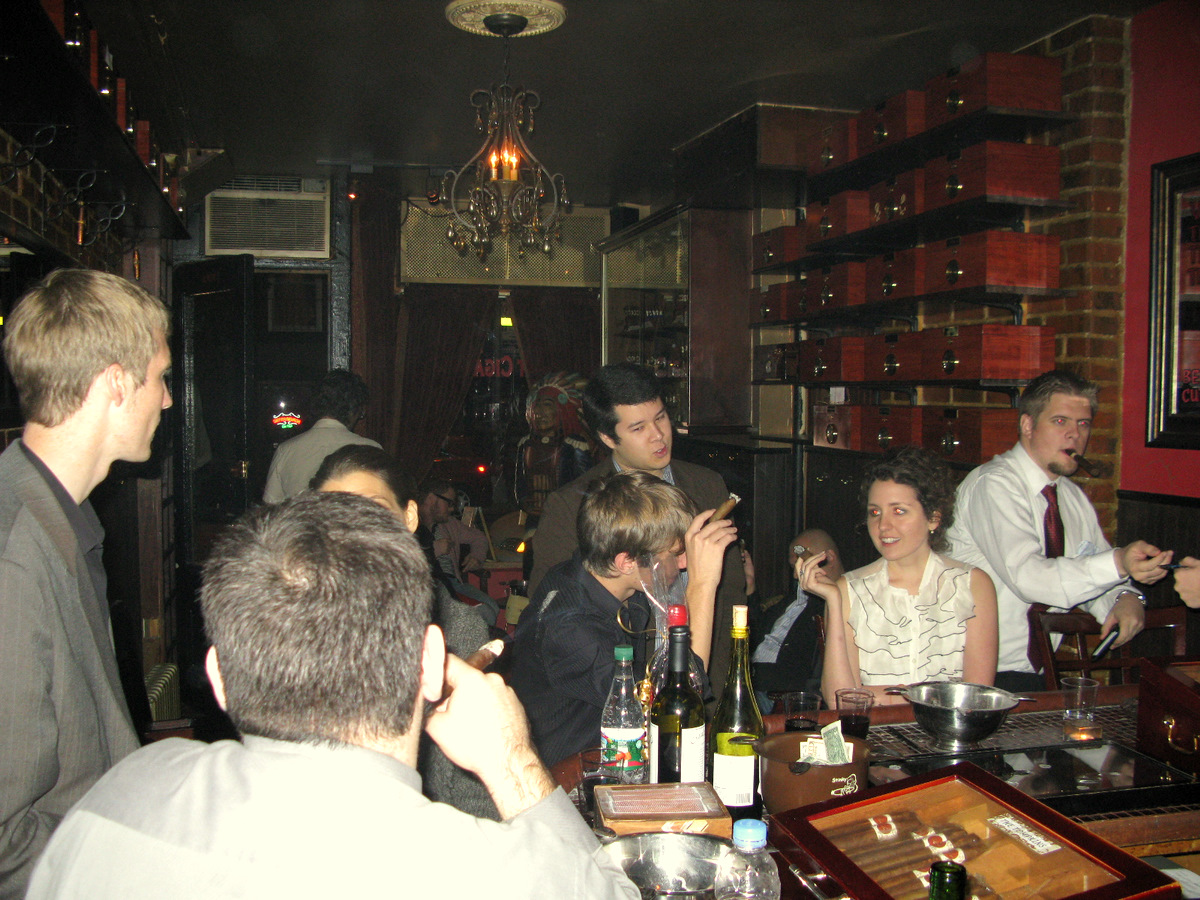 Full house! – click to enlarge
Cigars making an appearance last night were mainly Velvet's boutique blends, although some other cigars from Rocky Patel and Davidoff were present.  The cigar of the night was definitely Velvet's new house blend, the "Bowery" (pictured below) that features an Ecuadorian Habano wrapper, Nicaraguan binder, and a blend of Nicaraguan and Honduran tobaccos for fillers, all rolled and produced in a classic box-press style. But, the Bowery is a Maduro cigar, so many guests started with either the Cooper or Astor cigars. Also on hand last night were a variety of wines and beers that guests brought to share.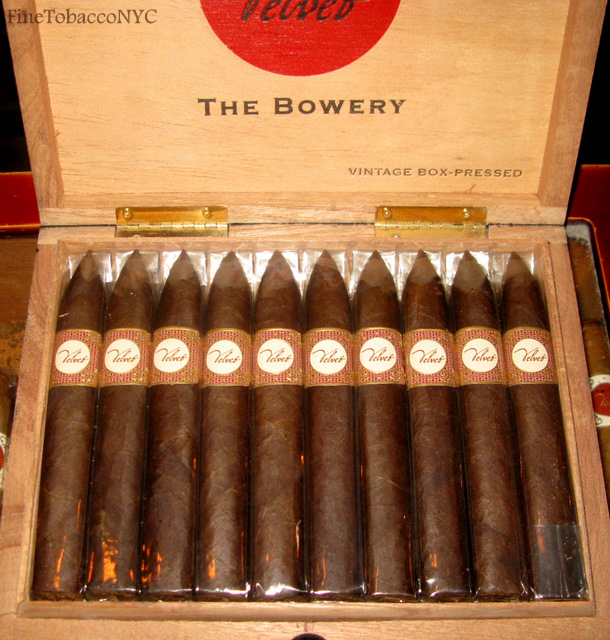 Among other things, the crisp Fall night was made special by Velvet's incredible hospitality.  For the FTNYC event, Velvet dropped the $8 corking fee and offered four separate raffles. Three of the raffles were for two packs of Velvet cigars, and the grand finale raffle was for a slick, stainless steel double-guillotine cigar cutter.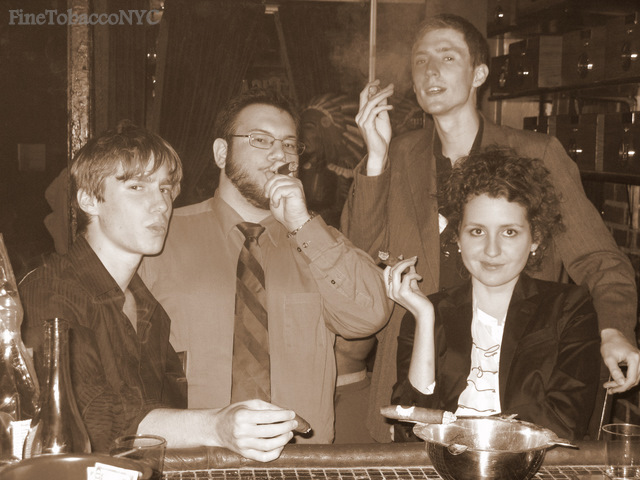 Personally, I enjoyed the event most because of the new friends I was able to make.  It was fun to meet one of the first guests, Dan from Davidoff uptown and hear his story of falling in love with cigars and moving to New York City. I also met a few customers who didn't know about FineTobaccoNYC and was able to share a bit of my passion for cigars and helping to sustain the New York City cigar culture.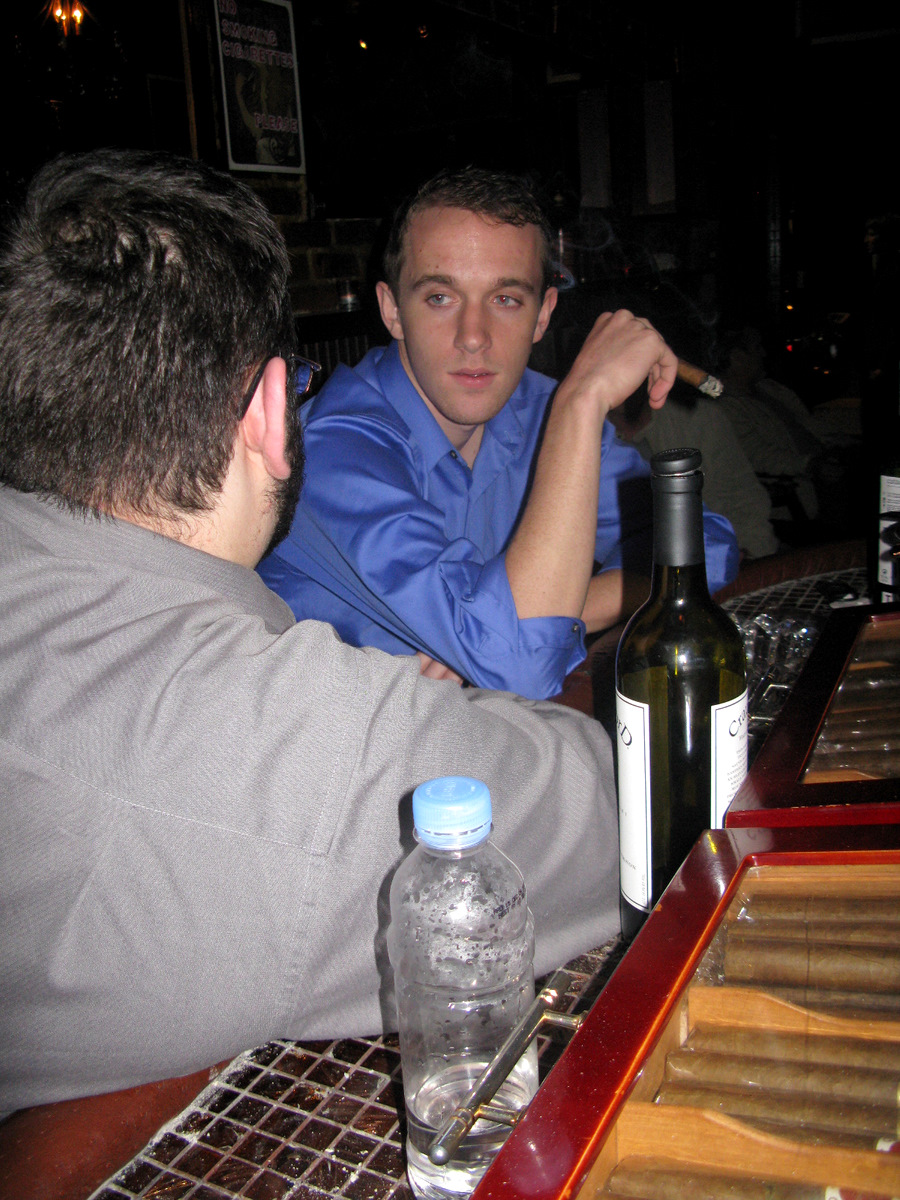 As the later hours of the night approached, guests began to say their farewells and head out the front door and into the chilly Lower East Side night. The event was a great success: new and old friends, cigars, and great conversation.  This is what cigars are all about!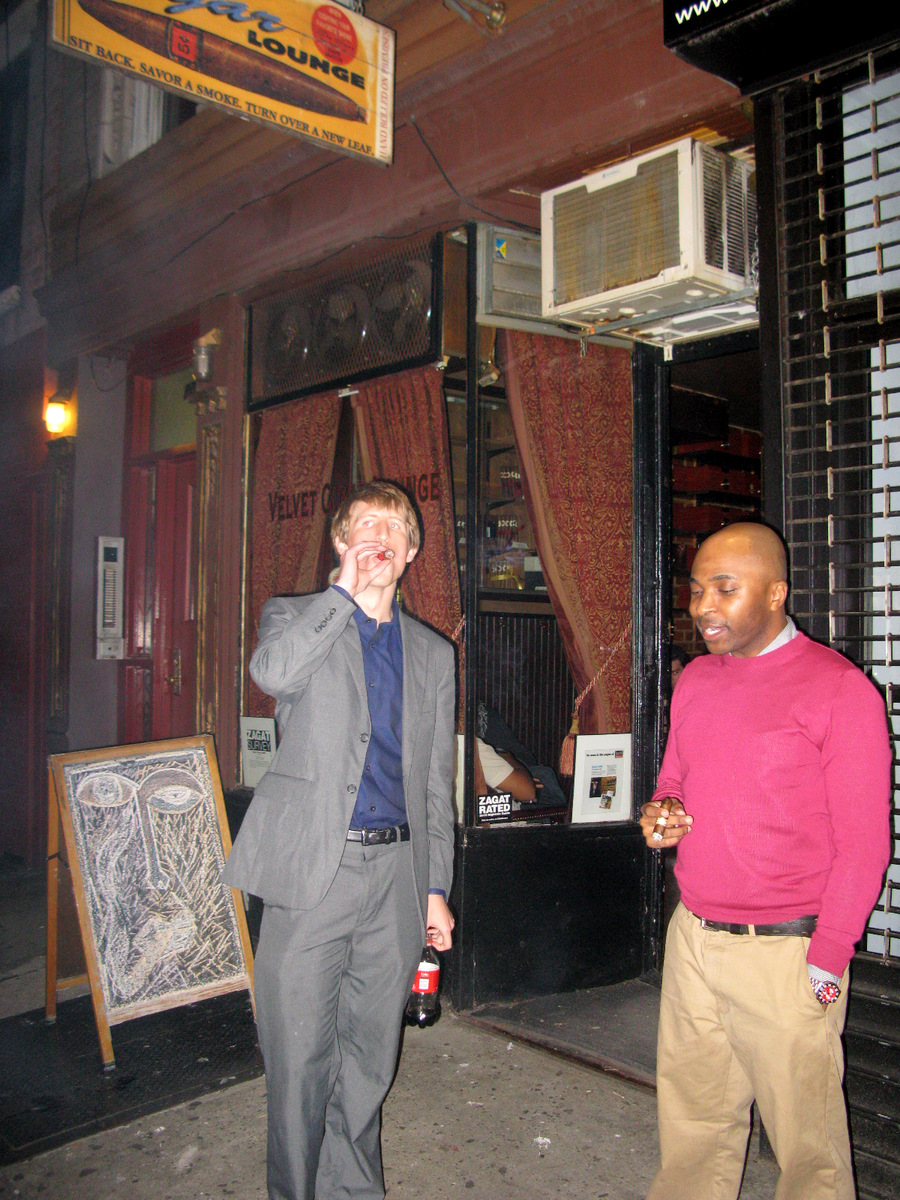 You can find the full slideshow of this event here (thanks to Christina Carter for gracing us with the use of her awesome camera!)
—————————————
If you are interested in attending a free FineTobaccoNYC event, click here for more information! Events are free, but you must sign up!