As previously reported on FineTobaccoNYC.com, Davidoff of Geneva marked the 10th Anniversary of their "Zino Platinum" line with an event at their U.S. flagship store, Davidoff Madison Ave.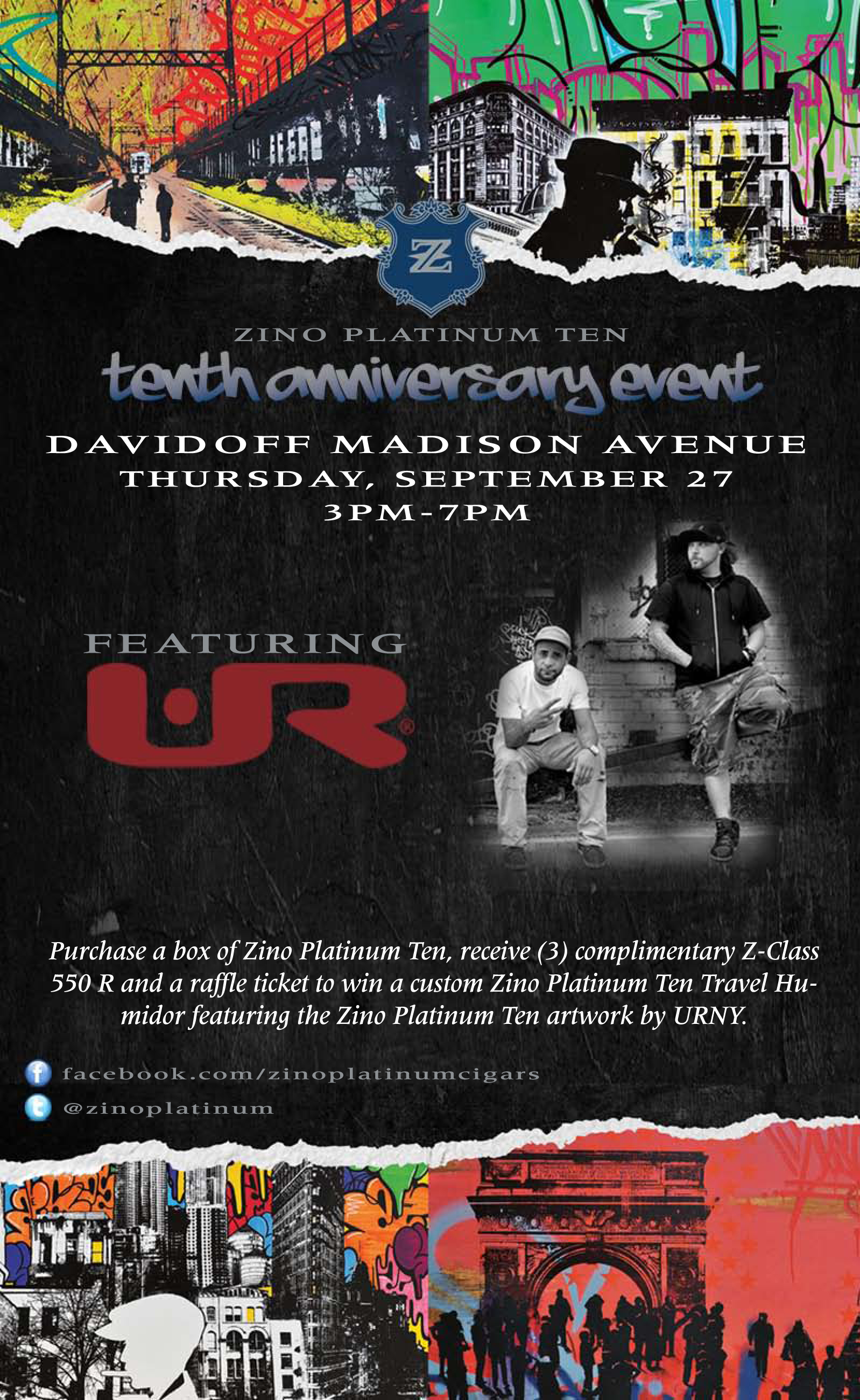 As a FineTobaccoNYC.com Contributing Editor and CRA Ambassador, I was happy to attend the event and see my friends Louis and Chris (among others) at the Madison Ave. shop.
For the tenth anniversary, we commissioned URNY, a local Brooklyn artist to create some artwork that expresses the spirit and attitude of the Zino line. Guest met the artist as they were at the shop creating their great artwork and also signing giveaways and boxes for those who purchased a box of these great smokes. This new blend of cigar is a spectacular medium bodied smoke in a Toro format.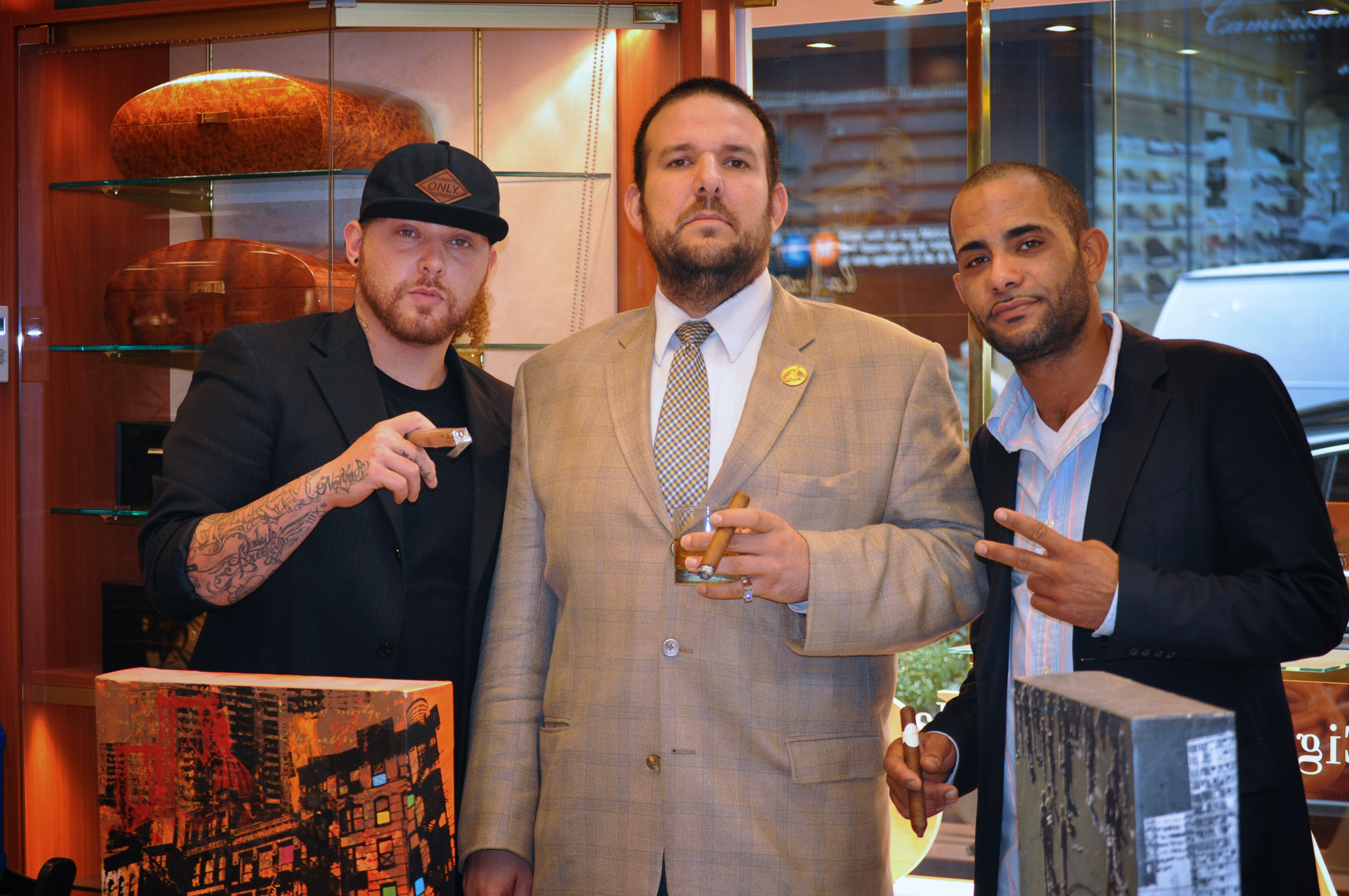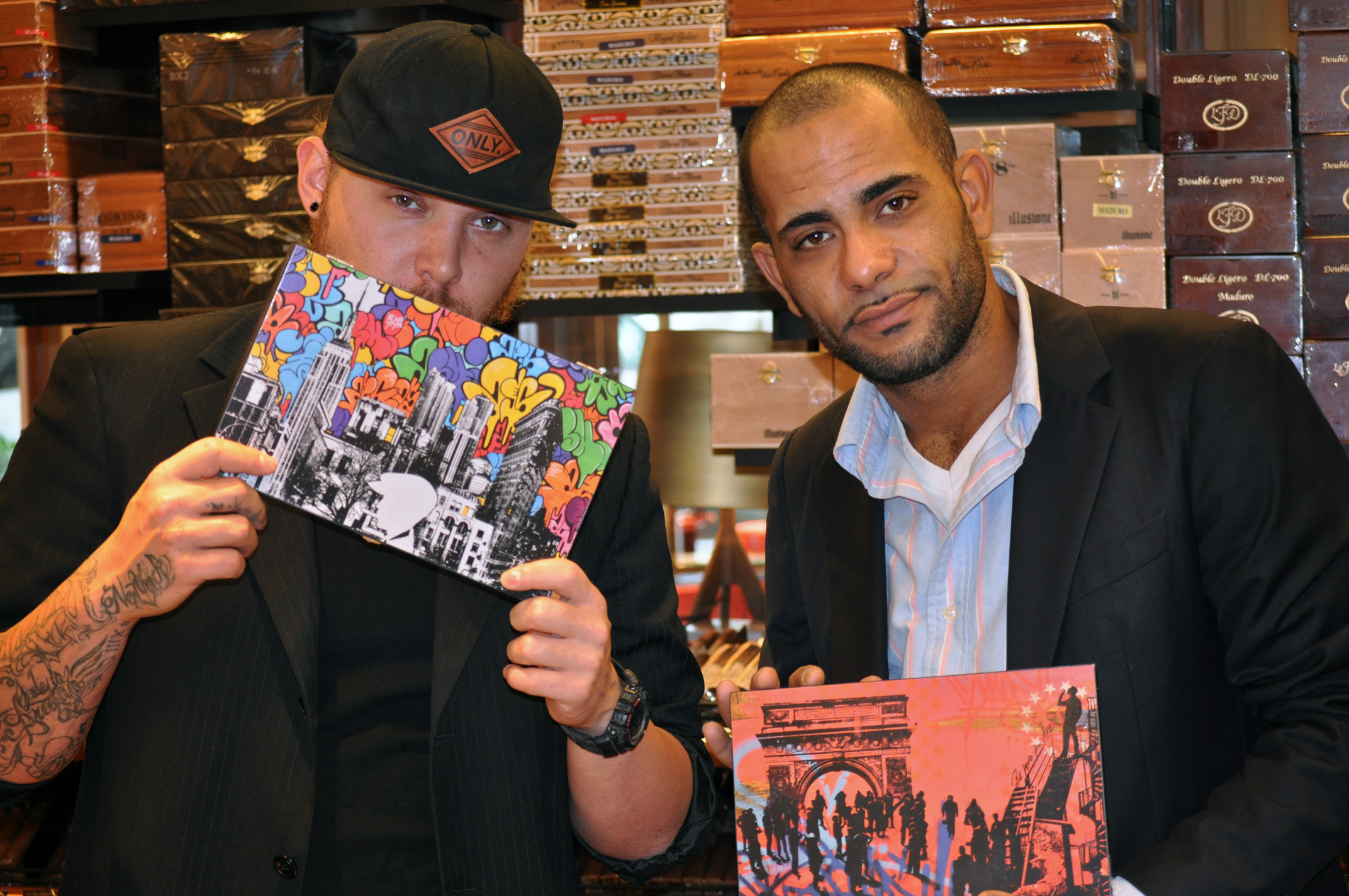 Fernando & Mike of UR New York
It was a very nice catered event with a complimentary Chivas Blended Scotch Whisky bar. A great evening at our Madison Avenue Lounge.
Big Ronnie out.
Photo Credit: Billi Kid, Public Works Dept. Thanks Billi!