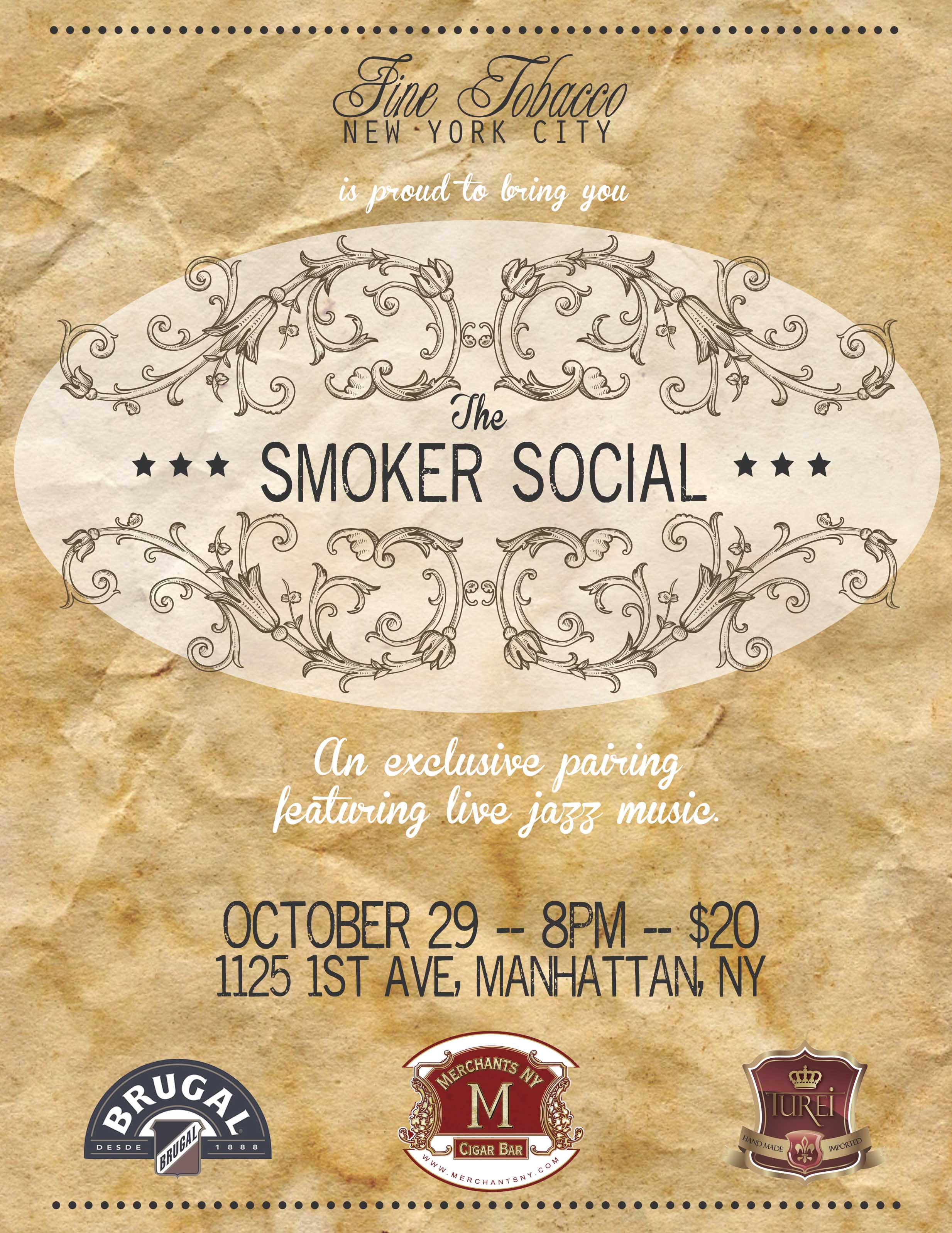 The 2013 Smoker Social is an exclusive cigar and spirits pairing featuring premium Rum from Brugal, cigars from Turei Cigars, live jazz, give-aways, and more. The social will be held at Merchants New York Cigar Bar. This iconic venue features a world-class decor and full dinner and bar service. Tickets are limited. Dress code is business casual: no shorts, t-shirts or sandals.
Ticket price: $20 via EventBrite and $25 at the door.
Ticket includes:
Admission
1 glass Brugal 1888
1 glass Brugal Anejo
1 Turei Puro Sol cigar
Live music
Raffle
What You Will Taste

The award-winning Brugal 1888 combines a distinctively dry style of spirit with a proprietary aging process to produce a complex and layered rum that is truly unique. The product starts with a clean and dry distillate, which is then aged to maturity for 6-8 years in American Oak Casks, followed by a 2-4 year ageing in Oloroso Sherry Casks – the same casks used to mature the world's finest single malt. The finished product is smooth, rich and full bodied while still retaining the distinctively dry style that separates Brugal from all other rums on the market.
The Brugal distillery leverages the expertise of The Edrington Groups's Master of Wood, George Espie, who runs The Macallan and Highland Park Scotch Whisky's Cask Management Systems. Under The Edrington Group's guidance, the casks in which 1888 is both double-distilled and double-matured are handcrafted or hand-picked to ensure the finest of aging conditions. With Brugal 1888, the rum's unique flavors shine through and are not overwhelmed by the sweetness generally associated with rum; it is undoubtedly a world class rum.
Tasting Notes
Color: The light enhances its dark amber hues and bright, clean color.
Nose: Fascinatingly complex, with spiced nuances, hints of chocolate, of roasted coffee, cinnamon and other dried fruits.
Palate: On the palate, pleasant, smooth and full-bodied. Its finish has nuances of toffee caramel, wood and liquorice.
Aftertaste: Brugal 1888 leaves a slightly sweet and long lasting aftertaste, with a sublime taste which denotes perfection.

Expert crafting of rums aged 2 to 5 years in white American Oak Casks. Using traditions and skills passed down through five generations, our Maestros Roneros craft rums that provide the consistent quality and distinctive style that Brugal demands.
Tasting Notes
Color: Amber, bright and clean.
Nose: Light aroma of wood with hints of chocolate.
Palate: Dry in an overall sense. Buttery in the mouth with a slight hint of caramel and wood tannin.
Aftertaste: Long, dry and pleasant.
Turei Puro Sol

After a series of complex trials and broad acceptance at IPCPR 2012, Hugo F. Melo, a fourth generation master blender and President of Hispaniola Cigars, decided the time was right to release Turei.
The Turei line includes three Dominican puro blends, each offered in a single vitola. The blends feature four-year aged tobaccos to deliver maximum complexity and flavor.
Turei cigars deliver a broad spectrum of flavor experiences, from medium bodied floral and roasted coffee notes to full bodied profiles with light pepper, dark cocoa, cinnamon, and brown sugar. The release of the Turei line follows on the heels of the immensely popular offerings from Hispaniola Cigars, which Hugo Melo launched in 2002.
 The Venue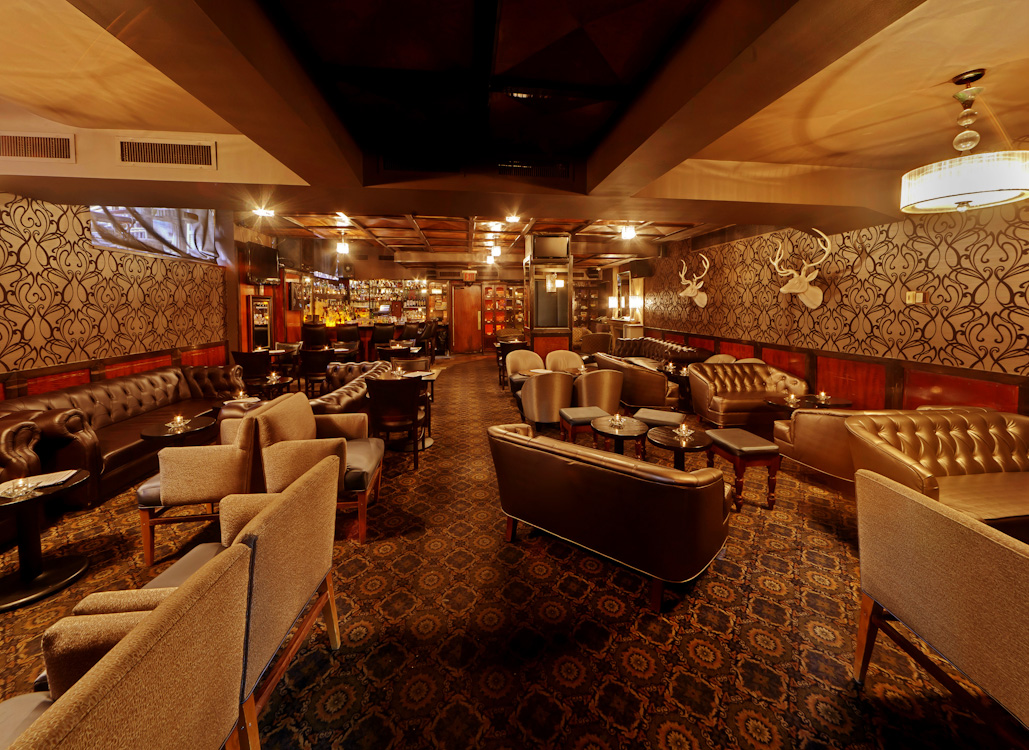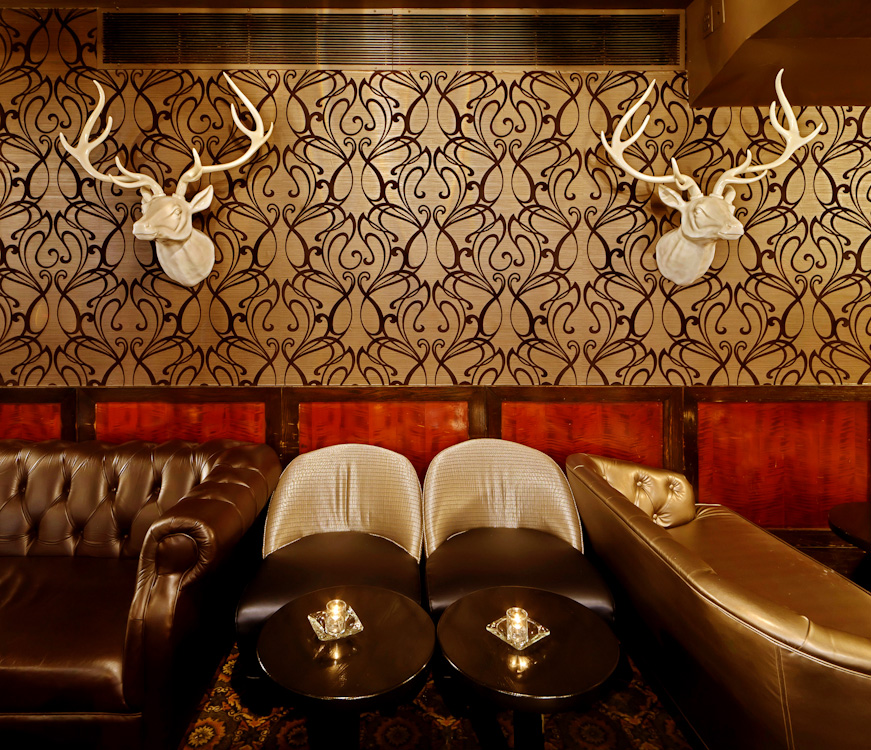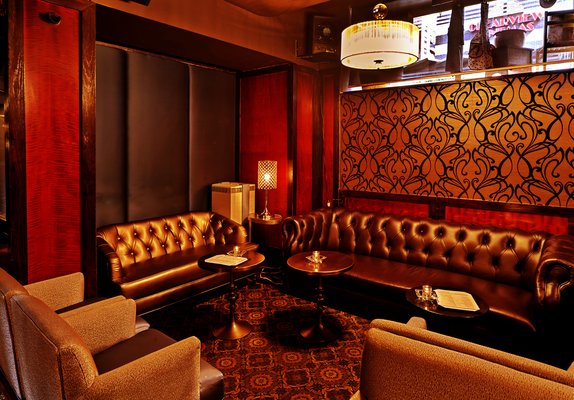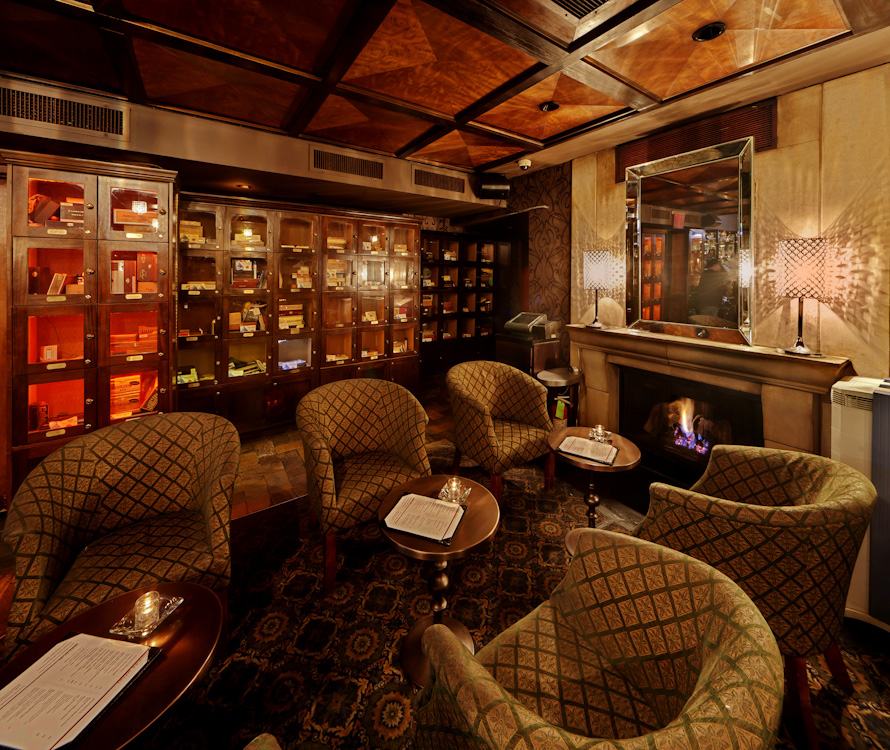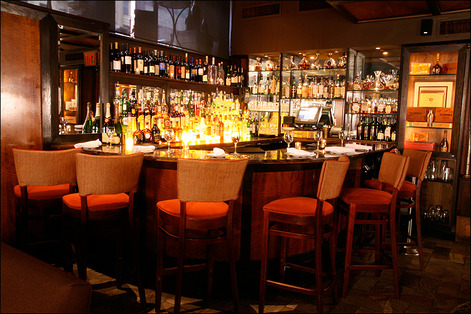 *By signing up for this event, you give FineTobaccoNYC permission to send future cigar event invites via email.
On Wednesday, September 18th, FineTobaccoNYC and the Carnegie Club teamed up to present another edition of Straight Up & Toasted. The event featured cigars from Espinosa Cigars and Moya Ruiz Cigars, as well as a special selection of bourbon and rye from Bulleit Whiskey Co.
The evening event, open to the public, started at 8:00pm. Around the same time, the Stan Rubin Quartet livened up the atmosphere with a selection of new and old jazz numbers. Approximately 150 attended the event and enjoyed cigars, whiskey, live music, and special item raffles throughout the evening.
Guests also shared the event with friends online via social media using the hashtag #CarnegieClub. Below is a selection of social media stories generated during the event.
~~~~~
http://storify.com/matthiasclock/straight-up-and-toasted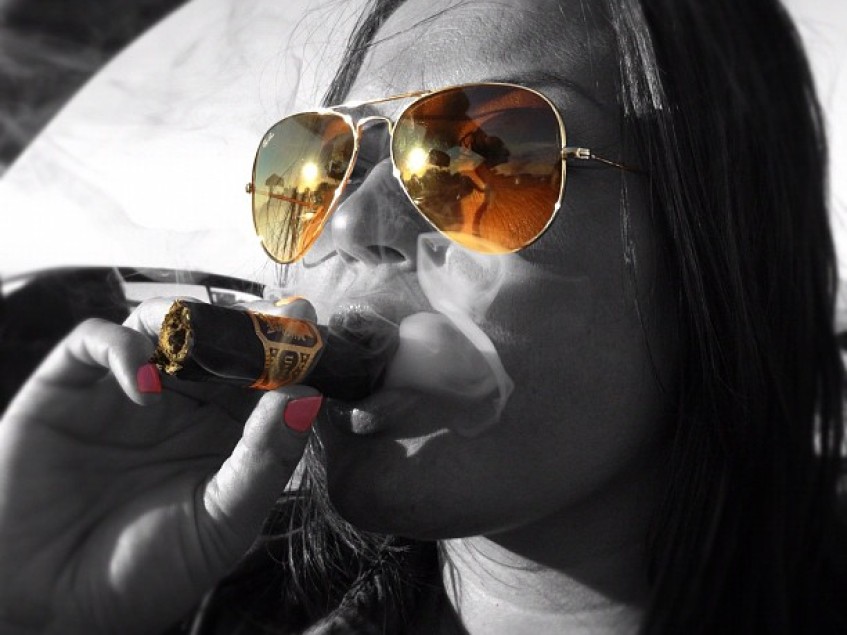 It's that time of the week again! Our second round of Sunday cigar shots from the #FineTobaccoNYC hashtag on twitter concluded this morning with some really great shots submitted in the last week. Dozens of users submitted, but only three were chosen. Photos are selected on the basis of creativity and pure bad-assery. As far as prizes go, for now there are none, but I'm working on fixing that.
Without further ado, here are your winners, and below some runners-up:
~~~~~
#1
User: tainocigar
Smoking: Undercrown by Drew Estate
Caption: Very sexy!!! #FineTobaccoNYC  –  (sometimes the simple description is best!)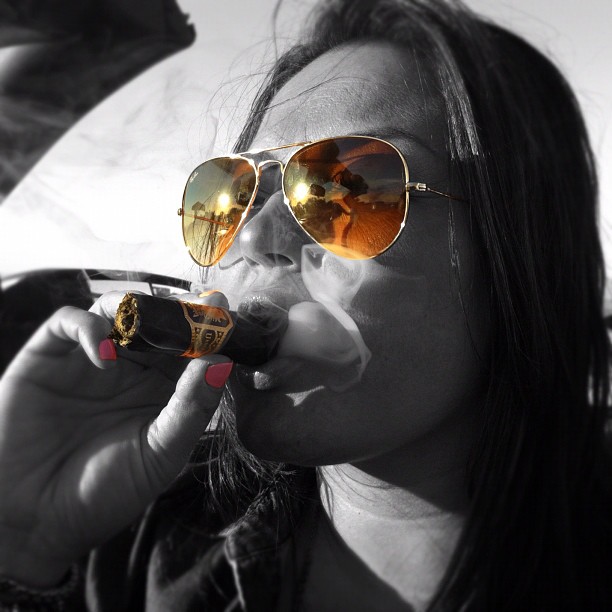 ~~~~~
#2
User: mstichweh
Smoking: Alec Bradley Black Market
Caption: Black Market. #knockfirst #alecbradley #cigar #cigars #cigaraficionado#picoftheday #gun #guns #ak47 #saiga #7. 62×39 #finetobacconyc  –  (you win the badassery award)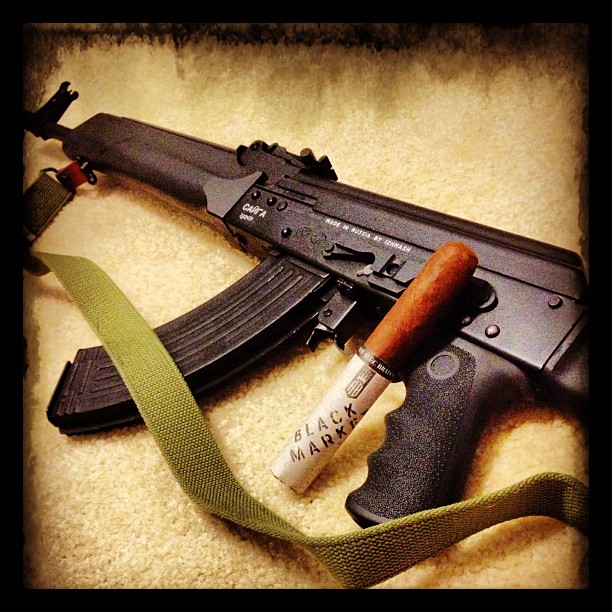 ~~~~~
#3
User: don_cerati
Smoking: Fernando Leon Robusto from La Aurora Cigars
Caption: Time for a stroll with the dog and a #cigar. This time I'm going with a Fernando León Robusto by @LaAuroraCigars (@mccbarry). Maybe I'll just keep it in the E. León Jimenez family this week… – October 23rd 2012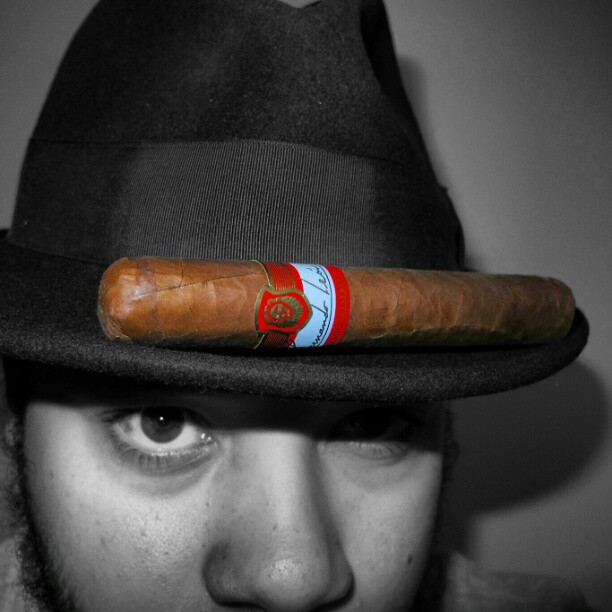 ~~~~~
Runners-Up
Here is a gallery of all the best awesome shots submitted this week, including our winners. Click to enlarge:
To submit a photo for consideration for next week's post, simply tag your cigar shots #FineTobaccoNYC. You can see the rest of the submissions here on Statigram.com, hashtag #FineTobaccoNYC.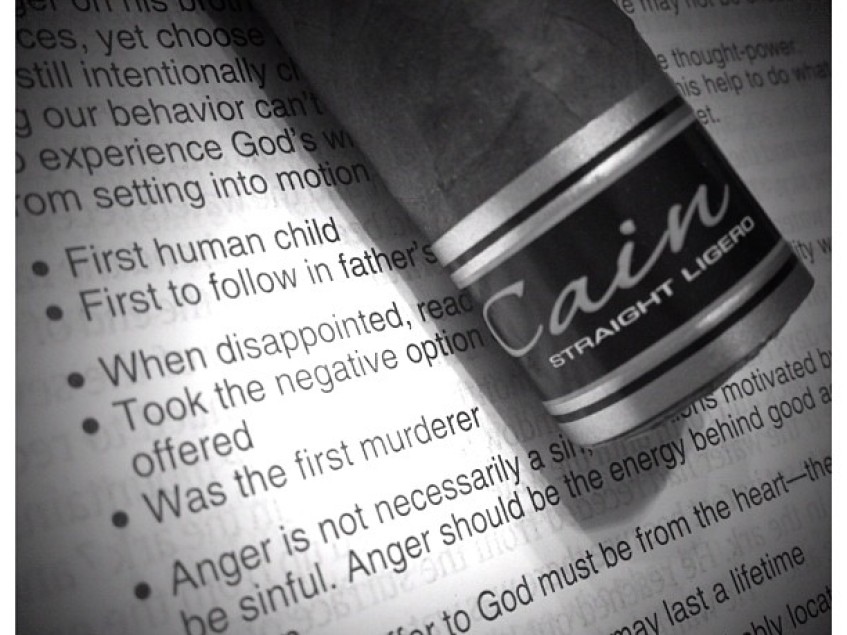 Top of the morning to you all on this beautiful Sunday, and welcome to our first installment of Sunday Cigar Shots, via the Instagram hash tag #FineTobaccoNYC. We've selected three of the best instagram cigar shots submitted to #FineTobaccoNYC for your viewing pleasure, and we encourage you to Follow the users who snapped these photos!
~~~~~
#1 
User: mstichweh
Smoking: Oliva Cain Straight Ligero
Caption: A cigar named after our first murderer sounds good. These are quickly becoming a favorite! #cigar #botl #cigarlife #botlflchapter #bible #cain #able #nowsmoking #FineTobaccoNYC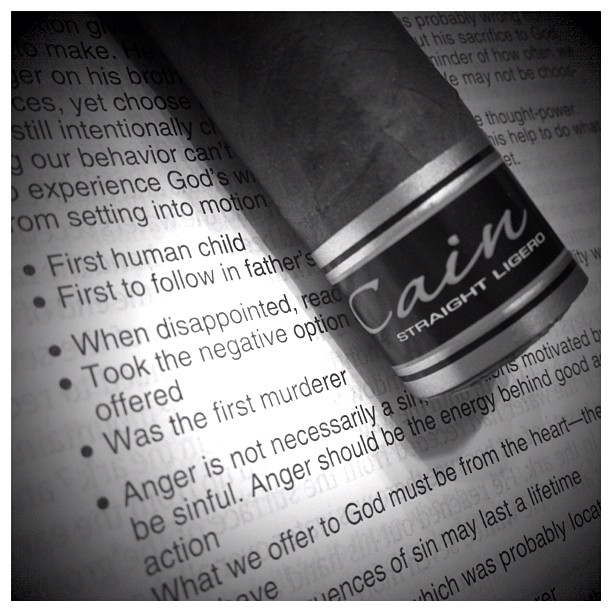 ~~~~~
#2
User: brog52
Smoking: Nestor Miranda Grand Reserve 2012
Caption: Any thoughts on this stick #botl ? I locked it up at my local B&M the other day and have never had anything from this line so not sure what to expect. #cigar#cigars #allclassallthetime.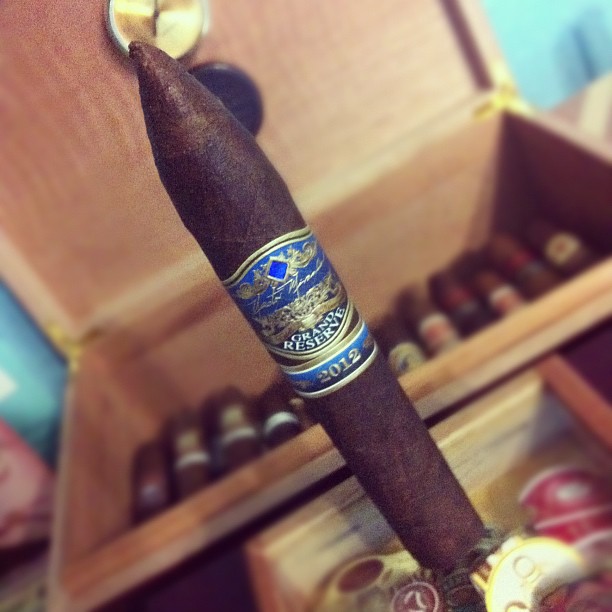 ~~~~~
#3
User: tom_cassano
Smoking: La Duena Petite Lancero
Caption: La Dueña Petite Lancero, review on Longfillerslounge.com to come shorty #botl# botlnychapter #cigaraddicts #cigars #cigarclub1 #longfillerslounge#cigaraficionado #nowsmoking
(Here is the review!)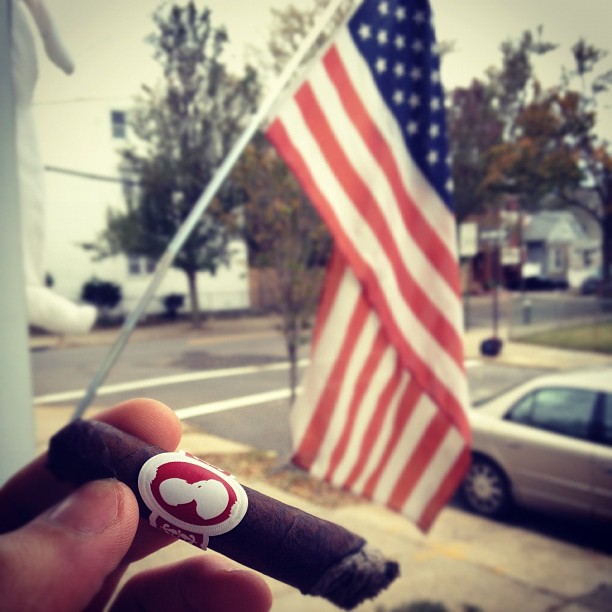 Thanks to everyone who submitted! If you want to have your photo featured, just do two things. 1) Make it a good photo! 2) Tag it #FineTobaccoNYC. Check the front page the following Sunday!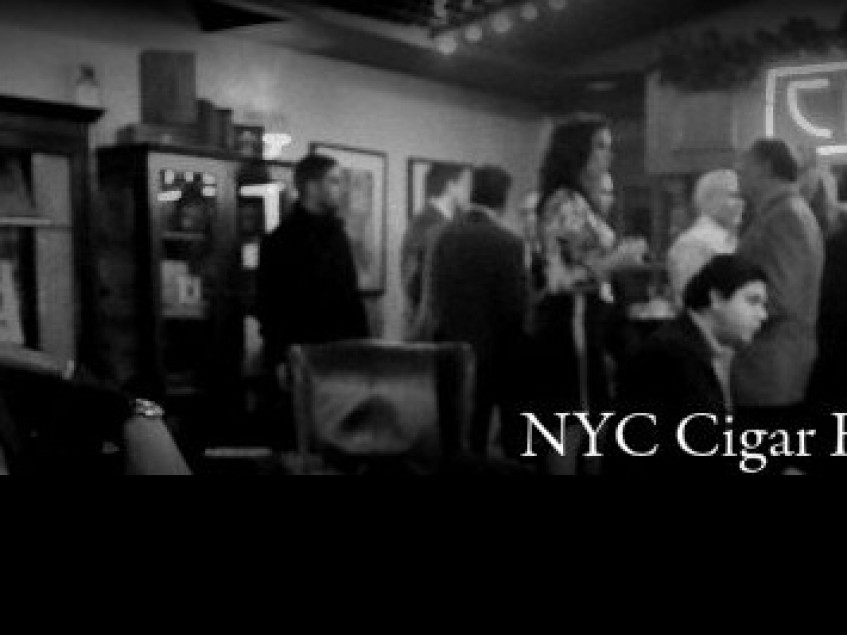 This email went out to over 450 cigar smokers in New York City! Subscribe to get these email invites.
~~~~~
Cigars & Dinner on the Hudson River
Ladies and gentlemen,
Thanks to everyone who came out for our event with Rocky Patel at Studio Sq (photos here)! Special thanks to Steve at Studio Sq., the Patel family, and Cigar Rights of America.
We have another event that we've just helped to organize this week that I am really excited about.  The event will be held at the beautiful Hudson River Cafe (West 133rd), and will feature Hispaniola Cigars, live Spanish guitar music, dinner, and drinks. We're proud to be sponsoring another event with Hispaniola, and happy to be working with the chief organizer, Luis Villanueva.
This is an indoor and outdoor event and is suitable to smokers and non-smokers alike. Also, there is no cover to attend this event.
Below are the details. Kelvin and I hope to see you there! Please hit reply and RSVP with how many guests you are bringing, and if you like what FineTobaccoNYC is doing and have friends who would enjoy coming to our events, please forward this email on!
~~~~~
Cigars & Dinner on the Hudson River
Where: Hudson River Cafe (click here for a map).
What: Cigars, Dinner, Drinks.
When: Thursday, September 27th from 8:00pm – 12:00am.
Menu Items for the Night:
– Hispaniola Cigar & Drink – $18.95 + tax
Experience 2:
– Hispaniola Cigar & Unlimited Drink – $38.99 + tax
Experience 3:
– Hispaniola Cigar, Unlimited Drinks, and 3-course meal – +$58.99 + Tax
Single Cigar: $11.98
Some rules and restrictions may apply. 
~~~~~
I look forward to seeing you there! Have a blessed week.
Best,
Matthias Clock
FineTobaccoNYC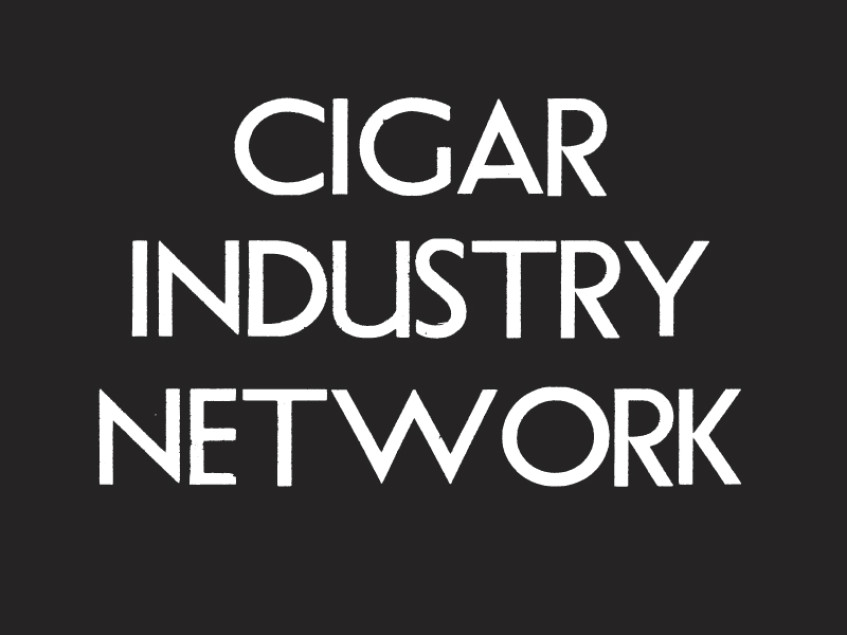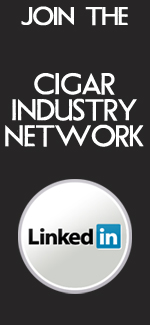 NEW YORK, September 24, 2012–FineTobaccoNYC.com is pleased to announce the creation of the "Cigar Industry Network" on LinkedIn. The LinkedIn group will facilitate discussion among members of the cigar industry and connect members of the cigar press/blog community to the frequent announcements of manufacturers and distributors alike.
Though there are multiple cigar related groups on LinkedIn, none are geared towards helping members of the industry collaborate without incessant advertisement by outside companies, or dozens of cigar reviews posted by bloggers. Groups  frequently overrun with spam and irrelevant posts thus hinder collaboration instead of helping.
In its first week of operation, the group has gained about 40 members, including members of the New York Cigar industry. Members also include CRA Ambassadors, members of the cigar press, and aficionados living around the East Coast.
Matthias Clock, editor-in-chief at FineTobbacoNYC.com said, "I put the group together because I think that there is tremendous untapped opportunity for collaboration in the cigar industry, be it with advertising, marketing, distribution, or even creating new products or talking about best business practices."
Group membership is currently set to "open," meaning that anyone with a LinkedIn account can currently join. As the group grows, however, this will change in order to protect meaningful discussion and fight spam.
Click here to join the Cigar Industry Network.
FineTobaccoNYC is an organization dedicated to promoting the art and enjoyment of fine tobacco in New York City. With over 500 event subscribers and and audience measured in tens of thousands, FineTobaccoNYC produces cigar reviews, industry news, luxury product announcements, free events, and sponsored products.  Additionally, FineTobaccoNYC increases awareness and promotes a healthy, responsible cigar community in New York City.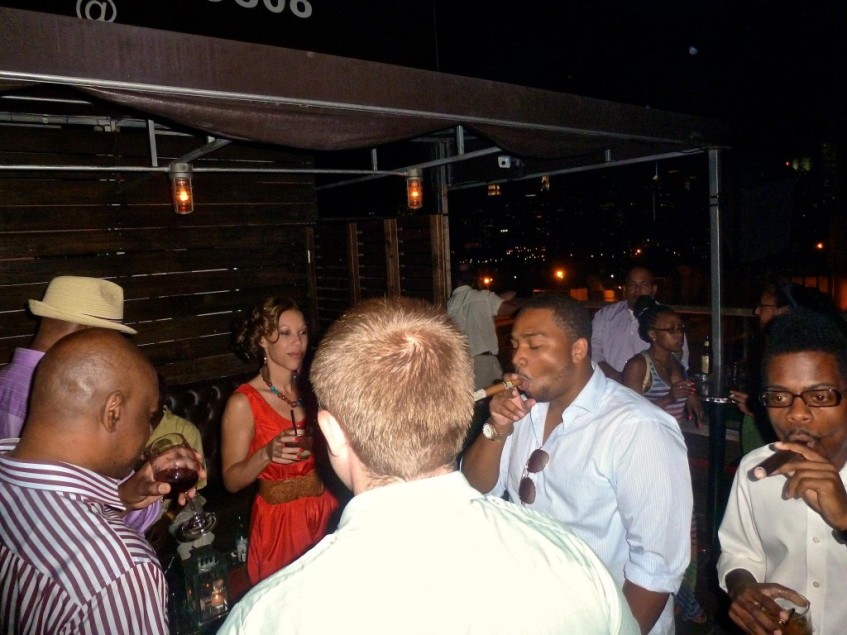 This last Wednesday, the FTNYC community came together for another great smoke-session. And what a night it was! We were on the penthouse level of the Ravel Rooftop in Queens. We had live salsa music, some of the guys took a beginner salsa lesson, a cigar roller rolling fresh stogies, bar service, and about 25 BOTL/SOTL there to hang out with.
Thanks to everyone who came out to make the event a success, and for BOTL Kelvin Batista for setting it up. What a great venue!
We'll definitely  be doing more events at Ravel soon, so stay in touch! Join our event mailing list to get notice of our events.