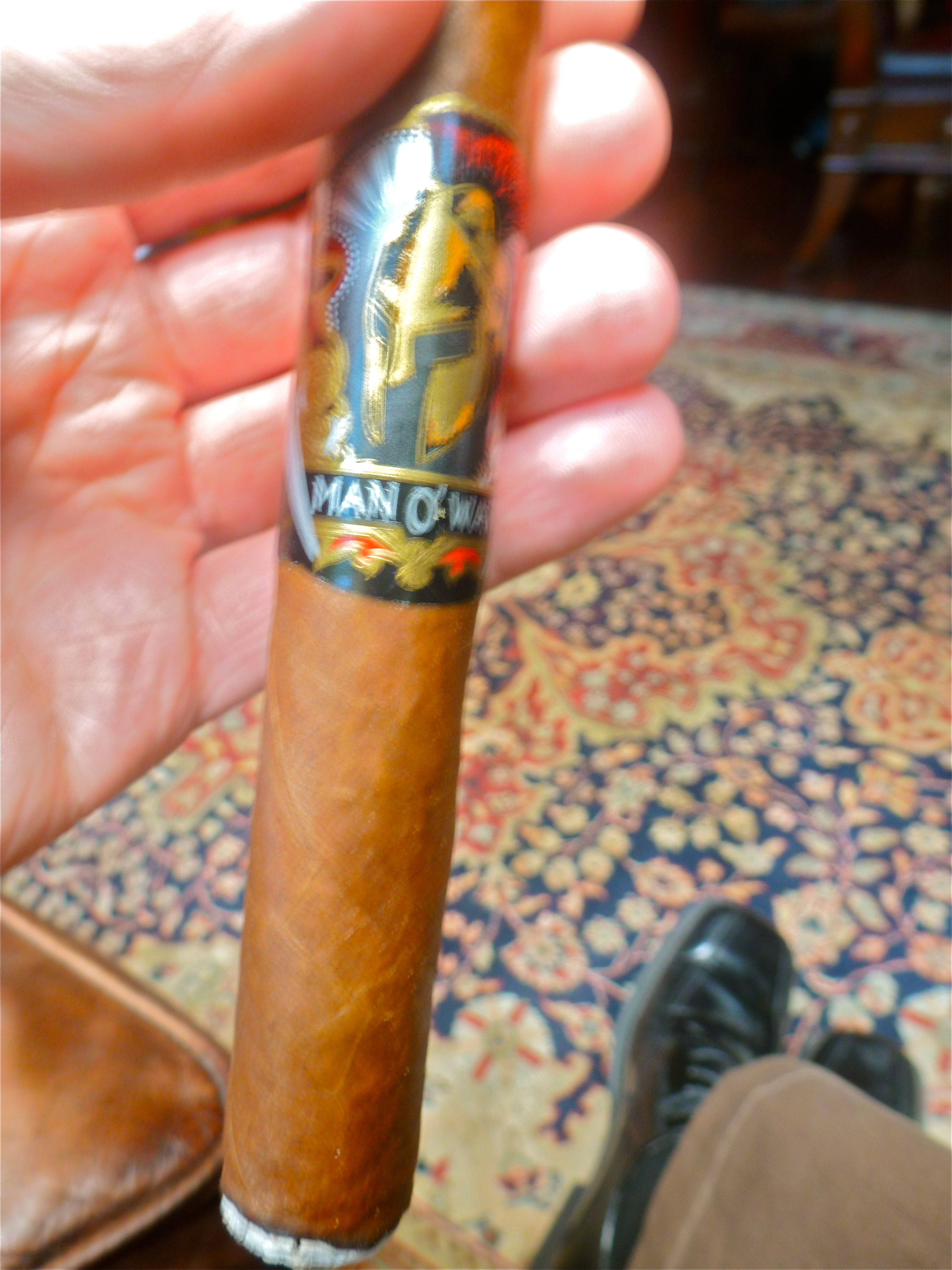 This Man O' War cigar was given to me as a gift a few months ago. A.J Ferdenez is the blender behind the Man O' War. I am relaxing on my favorite couch with a cup of coffee while I inspect the cigar.
Blend Specifics
Size: Toro 6.5" x 52"
Wrapper: Habano Ecuador
Binder: Nicaraguan
Filler: Nicaraguan
Appearance and Construction
The Man O' War is well constructed with a toothy wrapper. The cigar is firm to the touch with no soft spots signaling that the Man O' War should burn well. A modern label complements the thick oily habano wrapper with a gold Spartan helmet, black background with red and white, and "Man O' War" in bold white below the helmet. Sweet spice and wood were dominant on the cigar's foot. I used a straight cut and the cold draw was firm with flavors of pepper, earth, and wood. After lighting the foot, the aroma produced nuts and spice.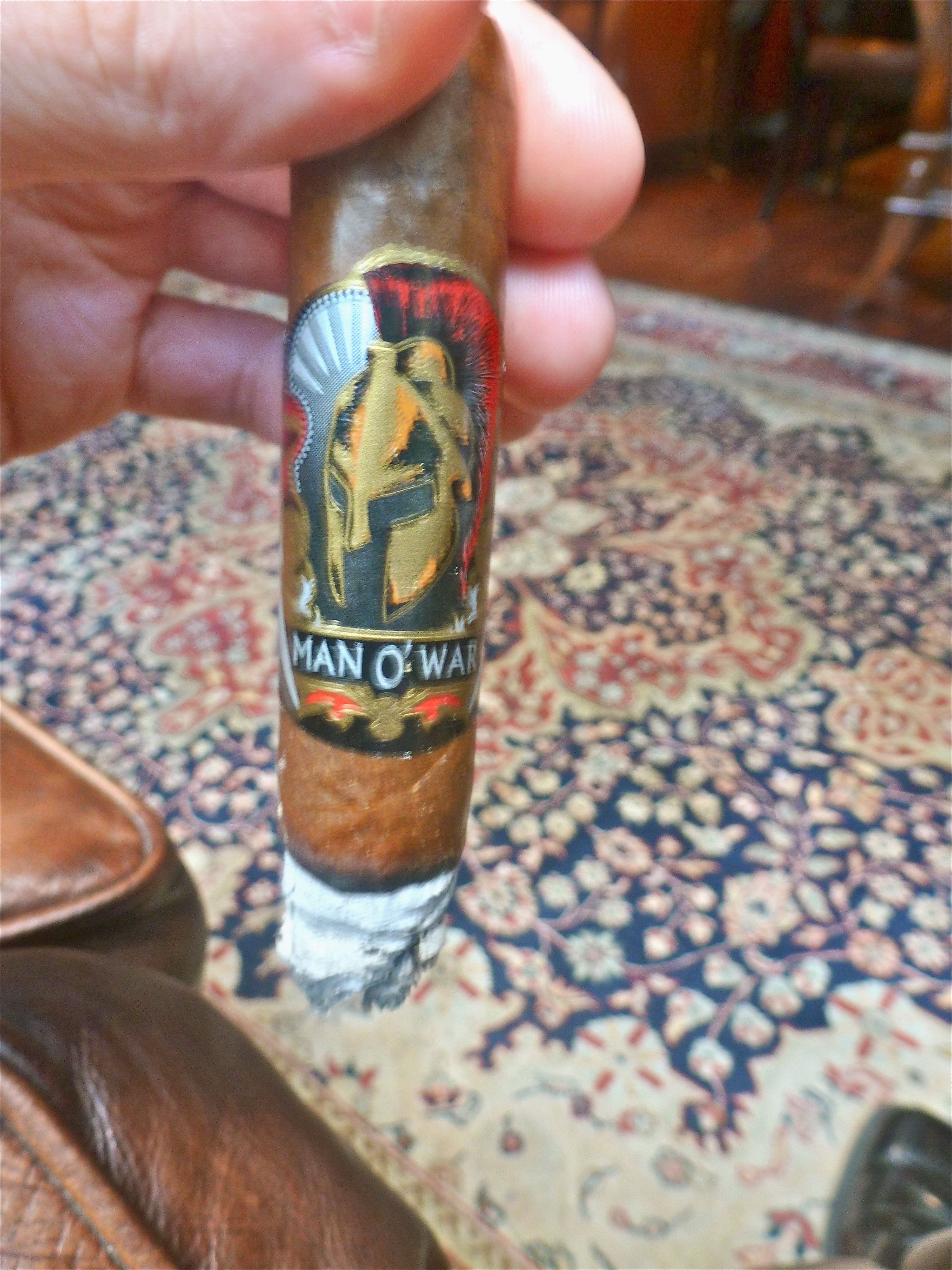 Taste and Smoking Characteristics
Upon lighting the cigar, the opening flavors were peanuts and spice followed by large plumes of smoke. Vanilla, anise, and cinnamon appear in the flavor profile balancing the cigar's focus on spice.
The Man O' War begins to calm down some as the spice retreats to the background. Flavors of bread and honey complement the other kitchen spices that are taking the forefront. On the retrohale spice dominates. There is a white ash that hold to 2" with an even burn.
The cigar is creamy marinating with distinctive spices. Cardamom and nutmeg emerge among the other baking spices with maple concluding a smooth finish on the palate. These additional flavors compliment and further the complexity of the Man O' War.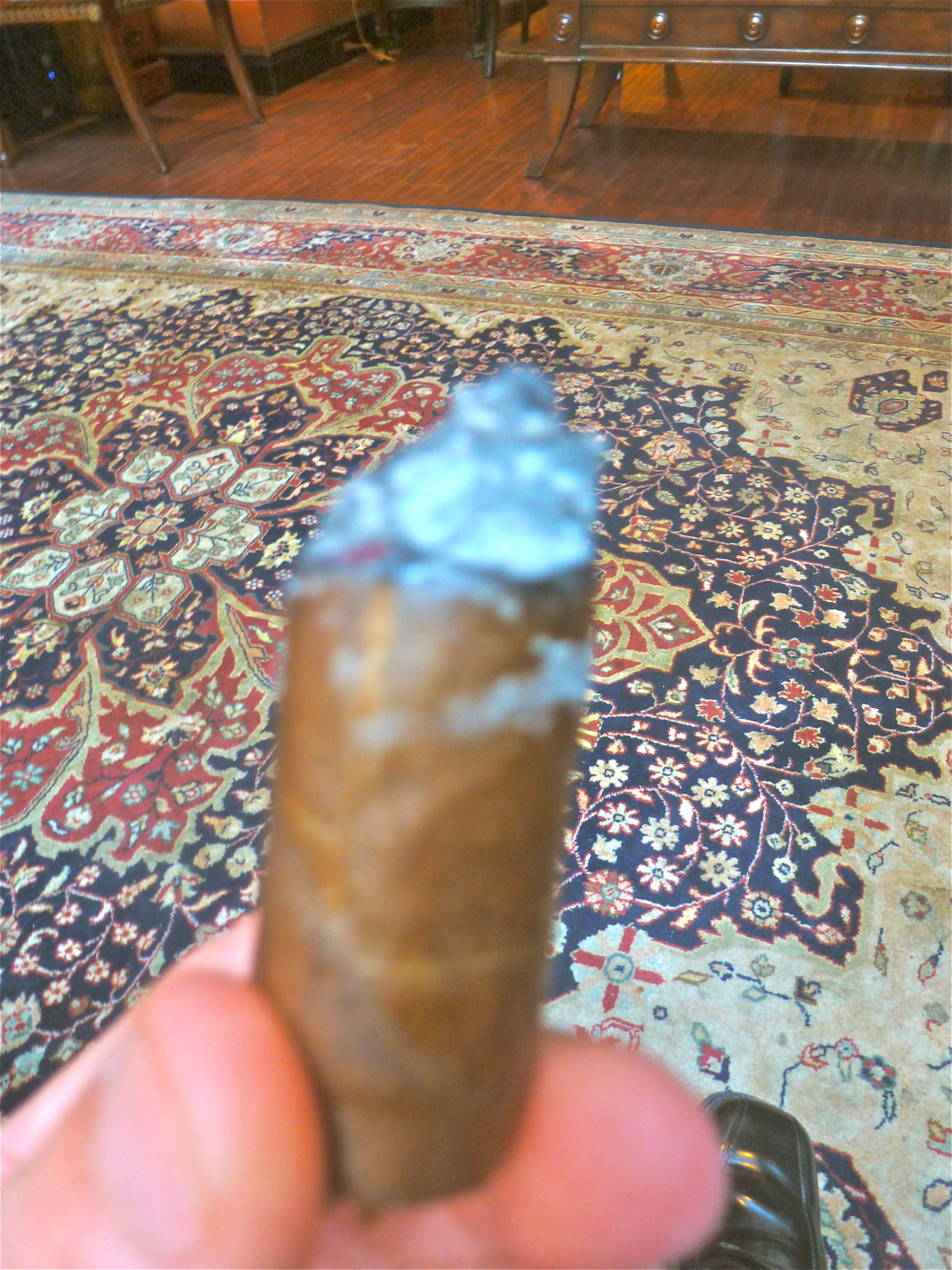 Conclusion
I was very impressed with the Man O' War's complexity. The bouquet of cooking spices balance the sweet flavors in this medium-full bodied cigar. The Man O' War reminds me of perusing my spice cabinet with the array of spices in this gustatory cigar. Overall, I highly recommend finding your inner Spartan warrior with a Man O' War.
Final Grade: A-