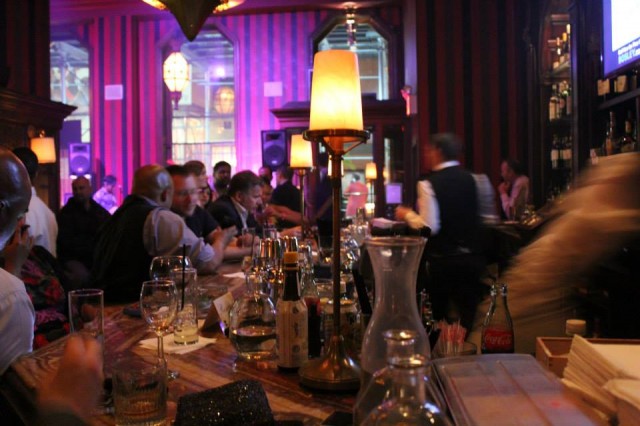 On Wednesday, June 5th, FineTobaccoNYC hosted a cigar and spirits pairing at the Carnegie Club, one of New York's most iconic cigar bars. The complimentary event, billed as "Straight Up & Toasted," featured the Reinado Cigars Grand Empire Reserve and Rough Rider bourbon from Long Island Spirits.
About 150 guests attended the free event, enjoying cigars and bourbon well into the evening.
Other features of the night included live music, giveaways of a box of Reinado cigars, a bottle of Rough Rider single barrel bourbon, and other accessory raffle items.
The event was such a success that FineTobaccoNYC and the Carnegie Club are now planning another "Straight Up & Toasted" event. Special thanks to Reinado Cigars and Long Island Spirits.
To get invites to events like Straight Up & Toasted, sign up for our email list. Click here to sign up.