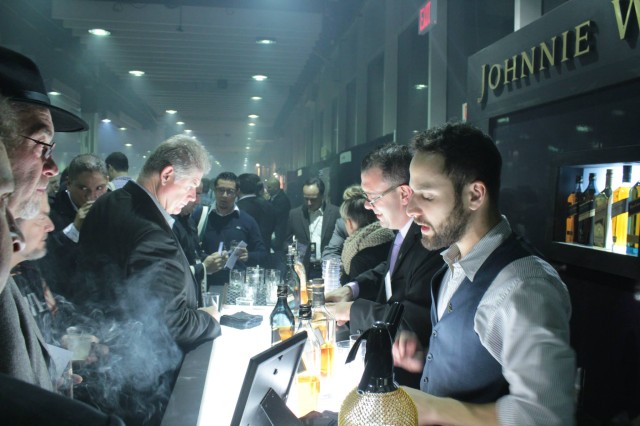 On Thursday, December 5th, nearly 2,000 New York City cigar smokers descended on Pier 92 to enjoy cigars, premium spirits, food, live cigar rolling, and more. The event's $240 ticket price gave attendees access to free cigars from 30+ premium cigar companies, including Drew Estate, Alec Bradley, Rocky Patel, AJ Fernandez, and more.
I was covering the event, and it is without a doubt the largest annual cigar event in New York City. Pier 92's massive floor gave plenty of room for the 50 or so booths, and there was an entirely separate area for the catered food. It was a really treat to see so many old friends, and to reconnect with great cigar brands like Nat Sherman, which has quickly become one of the industry's most up and coming brands.
As great as the event was, there were a few downsides — the ventilation was insufficient for the massive amount of smokers, and, somewhat ironically, smoking outside on the pier deck was off-limits. This is something that Cigar Aficionado should consider pushing to change next year.
Did you have a great time at The Big Smoke? Leave a comment below!