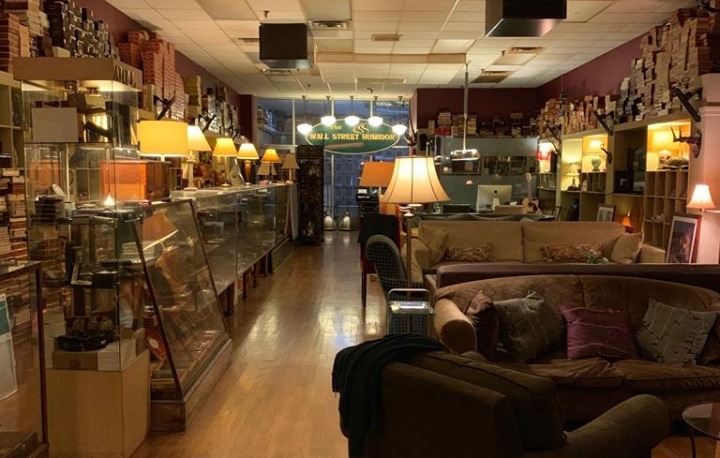 In April, Wall St. Humidor joined the ranks of other uniquely New York lounges consigned to memory like Velvet Cigar Lounge in the East Village, Beekman Bar & Books in Midtown East, JR Cigars in Midtown, and Merchants NY Cigar Bar on the Upper East Side.  If you didn't hear about the closure, that's because the only evidence of its closing is its sudden absence. The website is down, phone disconnected, and a 'for sale' sign hangs above the entrance.
In fact, if you're a NYC cigar smoker and haven't heard of Wall St. Humidor at all before, don't beat yourself up. For most of the last ten years the two-story lounge was only known by a smaller inner-circle of cigar enthusiasts and FiDi workers, and one can only guess this was one of the factors that led to its closing.
The demise of Wall St Humidor is sad for a few reasons. First, the main floor, though a bit on the shabby side, was very large and had plenty of seating. And although the staff had a well-earned reputation of being inexplicably rude to newcomers (a reputation I had proved to me on two occasions), it was still a quiet refuge where cigar smokers could pick out a good smoke and take a quiet break.
For those that spent time at the place, what may be missed most of all is the downstairs lounge, which was, in my opinion, one of the most beautiful private lounges in the city, with a baby-grand piano, modern interior, private member lockers, and much more. Losing that room is sad for the entire city, because it marks the end of one of the few remaining rooms where everyday citizens can sit down, light up, and talk about issues that really matter.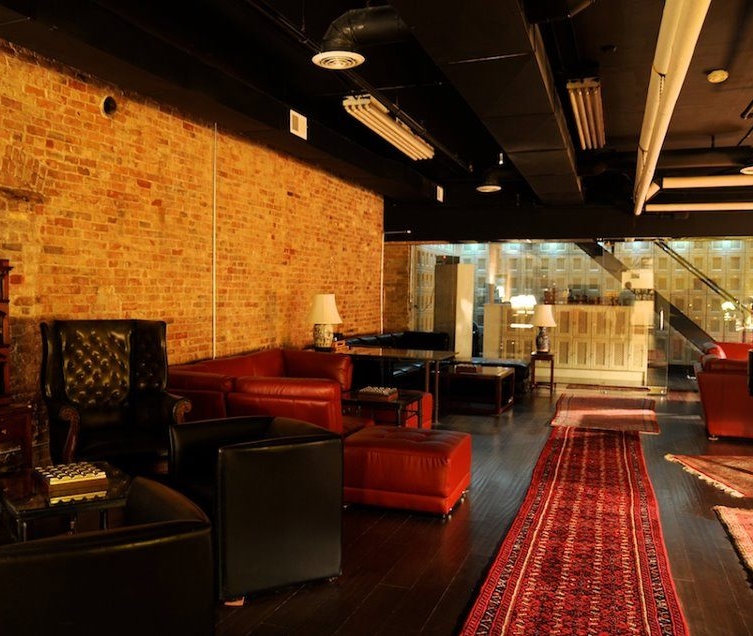 We can hope that this is where the sad trend of cigar lounge closings ends, but with ever more stifling city ordinances around anything tobacco, and new federal laws (current and future), the list of closings will likely only grow in the next decade.