Announcement, Blog, Bourbon Review, Education, Featured, Images, Lifestyle, Luxury, Luxury Marketing, News, Opinion, Photo, Spirits, Top Stories, Uncategorized, Updates, Whiskey Review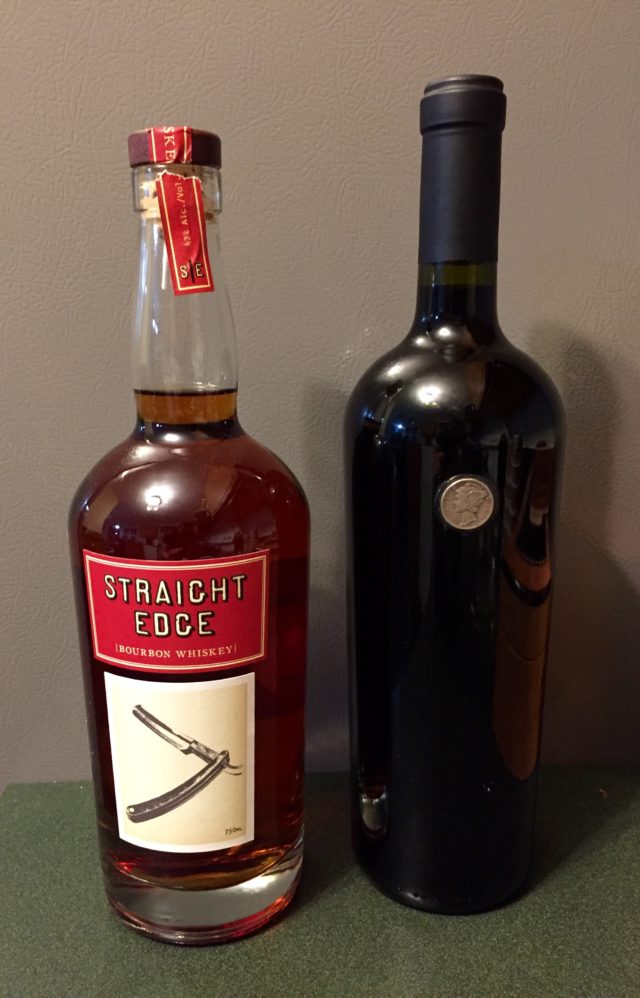 A while back I was fortunate enough to score a bottle of Dave Phinney's "Slaughterhouse" Whiskey. Dave Phinney as you may or may not know is the famed vintner who created "The Prisoner" an Über California wine blend.  He then sold the company and now makes acclaimed wines from virtually all the major wine producing countries in the world under his Orin Swift label.  Last year he decided to turn his taste for wine into sourced whiskeys. Straight Edge was Dave's first leap into the whiskey world and his skill in crafting wine doesn't miss a beat when putting together these whiskeys. Straight Edge is hard to come by and I was lucky to grab a bottle for this review.
Straight Edge much like all of Phinney's creations catches the eye with creative labeling. Straight Edge as the name implies sports an old style straight edge razor. The red background in the lettering matches the color of the whiskey itself.  In the bottle the whiskey has an attractive almost sherry color to it. Straight Edge is a blend of 5, 7 and 8 year old Bourbon from Kentucky and Tennessee.  It's finished at Phinney's facility in Napa Valley using Mercury Head Cabernet Sauvignon barrels. Mercury Head is Orin Swift's high end expensive Cabernet. I have a bottle of the '01 Mercury Head and you can see in the picture below the Whiskey and the wine it was barrel finished in.
Here is my review:
Spirit details: Proof 84
Price: $50
Origin: USA
Description: Sherry color in bottle, straight razor on label.
Nose: The nose screams vanilla and wood.
Palate: Upfront lots of vanilla, butterscotch and toasty oak. Midway spice with orange and honey that coats the mouth.
Finish: Real toasty on the finish with vanilla, caramel and a wonderful touch of rye that rounds out the profile.
Conclusion: An extremely well balanced whiskey. While I don't feel the body was as "weighty" as the Slaughterhouse this whiskey was more nuanced in it's primary flavors. I attribute this to the aging in Cabernet barrels rather than Bordeaux barrels with Slaughterhouse.  Orin Swift Cellars has diversified their profile with both American Whiskeys. Straight Edge delivers sharp  flavors of vanilla, oak and spice which is what a quality American Whiskey is all about. If you can find a bottle I would grab it as I wish I had more myself. Below is a link to my review of Slaughterhouse if you'd like to compared the two. Enjoy!